CHALLENGE AREAS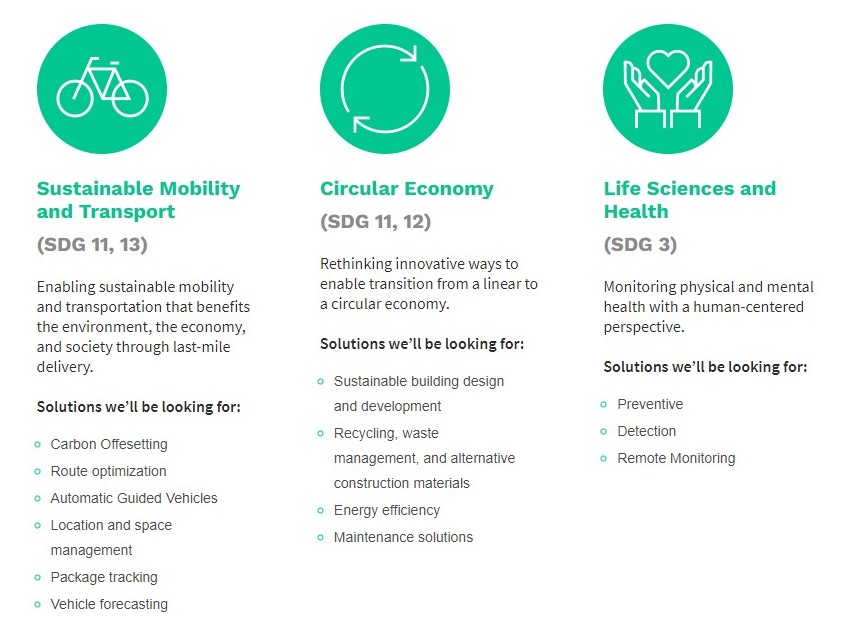 What's in it for you?
Personalized Mentorship
Access to more than 20+ experienced practitioners in the relevant industry through our 4-week online preparation program with interactive workshops and mentorships.
Exposure and Networking Access
The opportunity to gain exposure to and network within the Dutch and Indonesian innovation ecosystems.
Collaboration Opportunities
The opportunity to explore potential partnerships and scale up your solutions through collaboration with Dutch partners and experts.
It's Free!
The program does not require any fee.
Timeline
September 6 - October 5, 2021
Registration

In this phase, Indonesian startups can register by clicking the "Apply Now" button. Registration ends on October 5.

October 16, 2021
Selection Announcement

If your application is successful, you should hear from us through our official email.

October 22 - November 26, 2021
Workshops and Mentorships

In this phase, the kick-off program will commence. Mentoring sessions with dedicated Dutch mentors and workshop classes tailored to your innovative solutions.

November 29, 2021
Matchmaking Day

You will present your solutions and get connected with the Dutch companies participating.

November 30 - December 10, 2021
Aftercare Mentoring Sessions

In this phase, you will have aftercare sessions and follow up discussion with indonesian mentors, especially to tailor your solutions to local context.