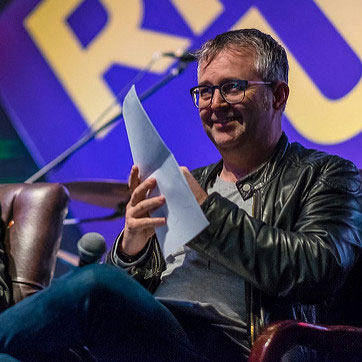 "Judging the most bizarre pitching competition of my life. A boxing ring face-off between startups!"
Mike Butcher - Editor-in-Chief, TechCrunch
Champion jury member - Get in the Ring Egypt 2015
What is the Global Startup Competition all about?
GET IN THE RING TO SUCCEED
In the Global Startup Competition you we challenge you to Get in the Ring. Yes, a real RING. You will battle against other startups, to compete for awards and the attention of fans. Why? Because it's great fun and this will help you in making your company more successful. Oh and surprise: the winners will get a chance to compete globally at the grande global final.
So what? Why should you participate?
GET CONNECTED ON A GLOBAL SCALE
Well that's easy. Participating in a Get in the Ring event is an exciting and educating way to perfectionize your pitch and get feedback from experts. During this one day you will probably connect with more interesting people than you are able to meet in the next month. Can you really convince us? We will expose your company to our global community in 100 countries.
How does it work?
START THE ENGINES
Convinced? Click on the apply button and select one of the events near you and apply. Got selected to take participate in the competition? You'll go through a selection round where you pitch for investors and business leaders. Through this selection round we will select the best startups to pitch during the award show, in front of investors, business leaders and other startup enthusiasts.