Innovators in Saint Lucia determined to become a reference in green energy
Saint Lucia is a small country, located on the Caribbean sea, with less than 200 thousand inhabitants. Chances are very few people ever heard of it. Its economy is mostly based on tourism, which is easy to understand, considering the beautiful coastal area. But innovation is now giving Saint Lucia a new face. Young, motivated and inspired entrepreneurs want to show the world their country can make a difference and become a reference for green energy.
Although still very young, the ecosystem in Saint Lucia is growing, and innovators are starting to realize their potential. Last year, among hundreds of startups who competed for the wildcard selection, it was EcoCarib who won. Alongside the winner of the competition in Saint Lucia, Eze Green, they traveled all the way to Portugal for a chance to meet investors and network with innovators from all over the world. And for the second year in a row, Saint Lucia wants to show the world they have what it takes to make an impact.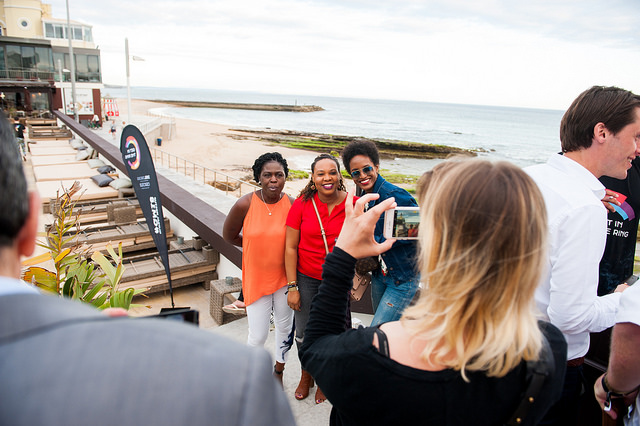 "I want to do something that can leave a mark and set the pace for the future generations. I want to help people everywhere, from every background, every race. I want to not only do something that is life changing in this island, but also move beyond", says Zaina Pamphile, co-founder of EcoCarib, a green technology services company which specializes in solar renewable energy. Future seems promising for startups in the island.
Green energy
Innovators in Saint Lucia are now mostly focused on green energy, due to the conditions on the island. It is a volcanic windward island, with large technical potential for geothermal, wind, and solar renewable energy generation, as well as the use of solid waste generated by residents.
The two startups selected to attend the Global Meetup last year, Eze Green and EcoCarib, are dedicated to using the resources to the maximum. Eze Green is a startup that processes waste cooking oil and turns it into biodiesel. They also use the by-product of this process to make dishwashing detergent.
Patrick Eze, from Eze Green, explains that he was motivated to start his business after seeing the amount of waste created from the use of vegetable oil. "When I saw the amount of organic waste generate from hotels, I started wondering what they did with it. But they did nothing, just disposed it into the sewage system. I looked into it and realized I could make something out of it", he explains.
EcoCarib, on the other hand, started out as a magazine to promote green energy and eco-living, but soon transcended. Since there were not so many news, they had to create their own. Now, they're specialized in solar energy.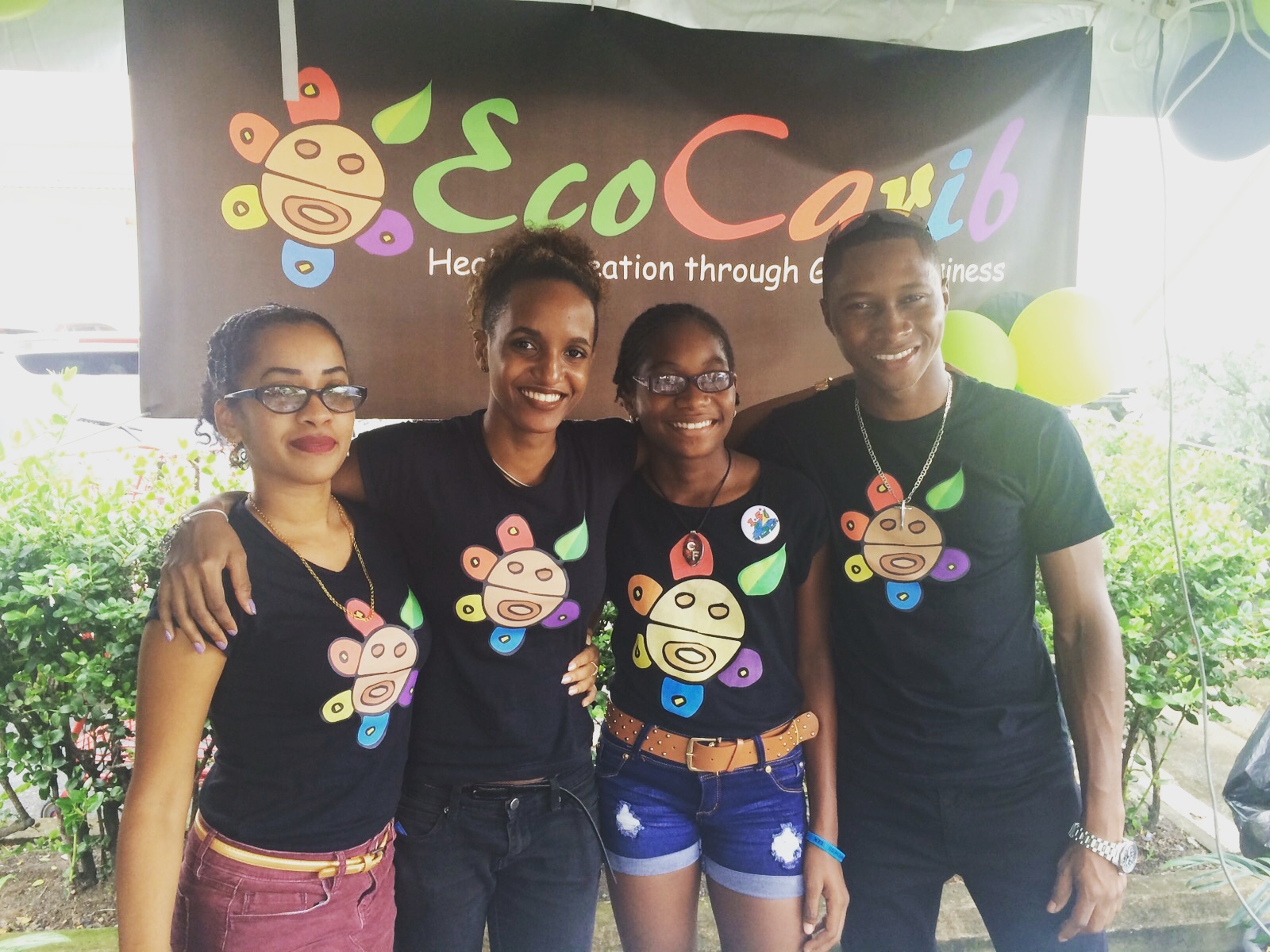 "It's about purpose. To help the Caribbean economy grow. When my kids and grandkids ask me what I did to save the planet, I can say I did everything I could. I actually helped the Caribbean economy grow into a green economy", says Denell Florius, from Eco Carib.
Unemployment
One of the reasons that drive people in Saint Lucia to start their own business are the high unemployment rates. In Saint Lucia, unemployment is at a staggering 21%. This is an extremely high number, especially if we compare to the European average, which is 6.8%, or the U.S., 4%. But many saw an opportunity. For the past couple of years, people on the island realized their best shot was to start their own businesses and create jobs for themselves and others.
FIND OUT FIRST ABOUT OUR ANNOUNCEMENTS AND EVENTS
Be inspired by cutting edge technologies from all over the world and stay up to date with the latest opportunities for startups.
SUBSCRIBE TO OUR NEWSLETTER
One of the things that motivates Patrick, founder of Eze Green, is to create green tech jobs for people. Esther Browne, a retired banker and champion jury member at the competition in Saint Lucia, believes entrepreneurship can have a positive impact on the economy. "No more sitting around waiting for a job opportunity, young people employ themselves and other people. Innovation is reducing the level of unemployment", she says.
Ecosystem
The government is also slowly starting to invest in innovation and create ways to support startups. But, according to startups in the country, there is still a lot more to be done. "There are lots of entrepreneurs ready to start, but there is hardly any support network, no body or entity dedicated to startups", explains Patrick, CEO of Eze Green.
Denell Florius, co-founder of EcoCarib, says that most of the funding he got from his business was from other places, but believes the support ecosystem is starting to develop. "They're trying to do something now, they're just getting past the learning curve and starting to implement useful things".
Funding
The biggest problem for most startups in the country is still how to get funding. Esther explains that there are no venture capitals and it's hard to get a loan. For the founders of EcoCarib, they had to start off using their own money and get investment from other places.
Having the Get in the Ring on the island helps create several funding opportunities. Not only does it attract investors to the event, but the winners also get to travel and meet international investors. "It was really beneficial. My network expanded, I made strong connections. Lots have improved, my knowledge, understanding of pitching and business aspects", explains Zaina.
What the event also does is inspire people to be a part of the entrepreneurial support ecosystem. "It struck me and I started to think if there's something I can do, maybe I can help with some crowdfunding or personal funding. That's what came out of the competition for me.  There are so many people with ideas that would like to start something, maybe I can play a role", tells Esther.
Exposure
Having the Get in the Ring event in the country is also important for two other reasons: raising awareness of what exists in Saint Lucia and giving startups the necessary exposure to help scale their business.
"The event helps people understand that we don't just have small and medium enterprises. We have tech startups doing amazing things and have the potential to go original and global. It creates awareness for the government and other people", explains Denell.
Not only does it do that, but it also gives the participants positive exposure, which helps them along the way. Patrick mentioned he gets stopped in the street by people that have seen him on TV and that gives him the opportunity to talk about his business. "It's a big exposure in this small island. It puts my project in front of certain decision makers and breaks barriers".
Advice
For the participants, competing in Get in the Ring was a valuable experience, which they definitely recommend to others. "Grab this opportunity with both hands. It's a massive opportunity for such a small island to get exposure, meet wonderful people, get feedback, learn how to grow your business and take things to the next level", says Denell.
The next Get in the Ring Saint Lucia is happening on the 28 of March, for more information, check this page. If you also want to be a part of the competition, click here.