Why join a startup competition? Putting yourself out there can be daunting. Stepping out of the comfort zone, pitching in front of thousands of people, trying to convince an audience that your idea is worth investing in. It may seem terrifying, but it is worth it. Investment, angels, network and leads are some of the many advantages of participating. And when it comes to the 6th edition of the coolest startup pitching competition of the world, those advantages are only the beginning. The Get in the Ring Global Startup Competition is back!
This year, we are taking it one step further and added 10Mln in committed capital to invest in startup finalists of the competition. "Every year through our competition we see thousands of promising companies. We've been introducing them to our corporate and investor partners for the last six years and have seen great results. Now, we decided to do even more", says Jochem Cuppen, co-founder of Get in the Ring.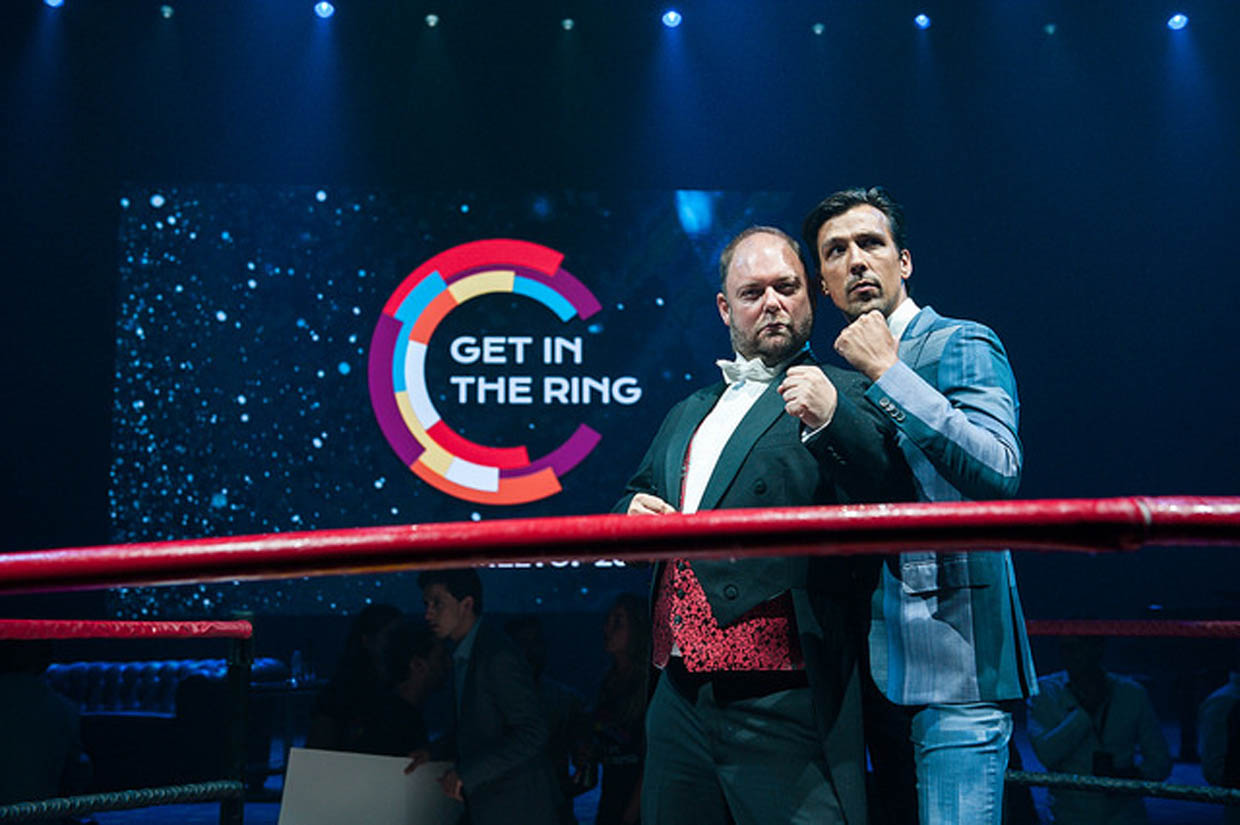 How to become a hero
"What do I look for in a startup? Passion. I want that sparkle in their eye", says Cristiana Arcangeli, champion jury from the last Global Meetup. Judging by the outcome, the startups that participated had passion to spare. Liquid Gold made a deal worth 500k, Labfresh reached their crowdfunding target, Convious was given a lead in Disney, and thousands of innovators have gained new inspiring success stories to look up to.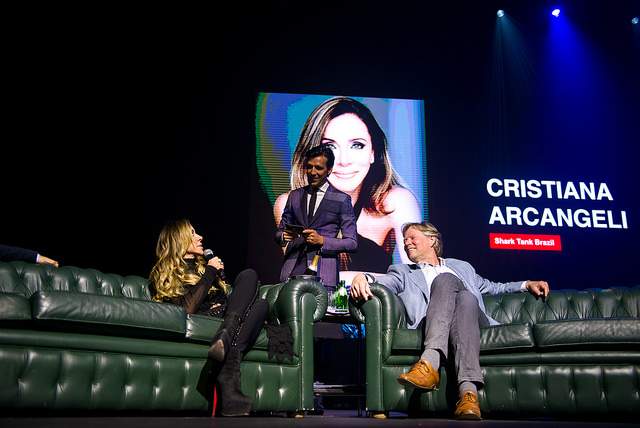 The way it works is that there are competitions all over the world, organized by local entities, and from each of those, at least one startup comes out as a hero and goes to the Global Meetup. These local competitions already offer investment and connections to all startups participating, while the Global one unites heroes from all over the world for a final pitch.
Local competition
The impact the local competition has is significant. Tirhal, for example, the biggest ride sharing app in Sudan came from Get in the Ring. They competed in 2016 and, due to their success, the next year they were already investors. "First of all, I want to say thank you for all these organizations that support startups. Second, I think many people helped Tirhal, so it is our social responsibility to help other people and support startups", says Mohammed Elzakey, founder of Tirhal.
In China, Fan Yaofang, assistant to CEO from Cheng du TianZhi ChuangKe Cinema Management Company, was motivated to participate because they wanted their business to scale, continue to grow and were looking for business partners and investment. According to him, the event brought exactly that, they are now in touch with several companies and believe they will be able to cooperate with them in the future. "Get in the Ring is such a great platform. It helped us achieve our goals – pitching in the ring was very exciting", said Fan.
Global Meetup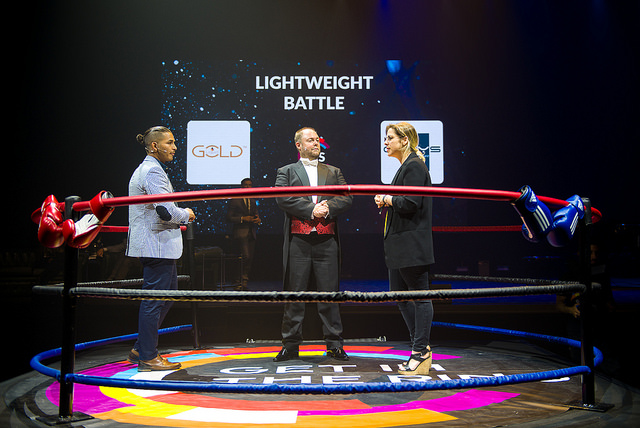 The pitching competition ends during the Global Meetup, 3-day meetup with 150 of the best startup companies globally, each year in a different location. Last year, it was in the beautiful portuary city of Cascais, in Portugal. The event facilitated over 700 matchups for startups who are looking to scale on an international level. The winners represent a diverse range of industries and all have tangible positive results from participating in the event.
Heavyweight winner Convious described having talked to more than 50 people and getting 5 potential clients during the meetup. "The event was fantastic, from the venues to the atmosphere with founders of over 130 startups. We talked our solution to people from all over the world, heard great insights and had a great time in such a nice city as Cascais", said the founder Kevin Westermijer.
New season
On the 27th of November, the new season of the Global Startup Competition is launching. Innovators from all over the world are invited to apply for local events by visiting www.getinthering.co/globalstartupcompetition. This year, for the first time, startups can also directly apply for the 10Mln funding opportunity.
Tags:
GM19