KPN Finance has innovation on their agenda
As a big corporation, challenges are often easy to find. Finding the right solution, however, is much harder. For KPN Finance this was also the case, which is why they decided to open their doors to solutions from innovative startups. After reviewing solutions from 25 countries, they chose to invite 11 startups to discuss the opportunity of collaboration on November 27.
KPN Finance was faced with three challenges: To be able to share projects more openly to avoid double work, to be able to do statistical forecasting more efficiently and to make training of skills more fun through gamification.
Through the scouting process KPN aimed to be able to find innovative solutions that would be able to solve each challenge in full. After, in total, 45 meetings between the startups and KPN, however, there was an interesting lesson learned. The chance that startup solutions are applicable one-to-one to solve a specific challenge completely is small, which does however provide an opportunity as well.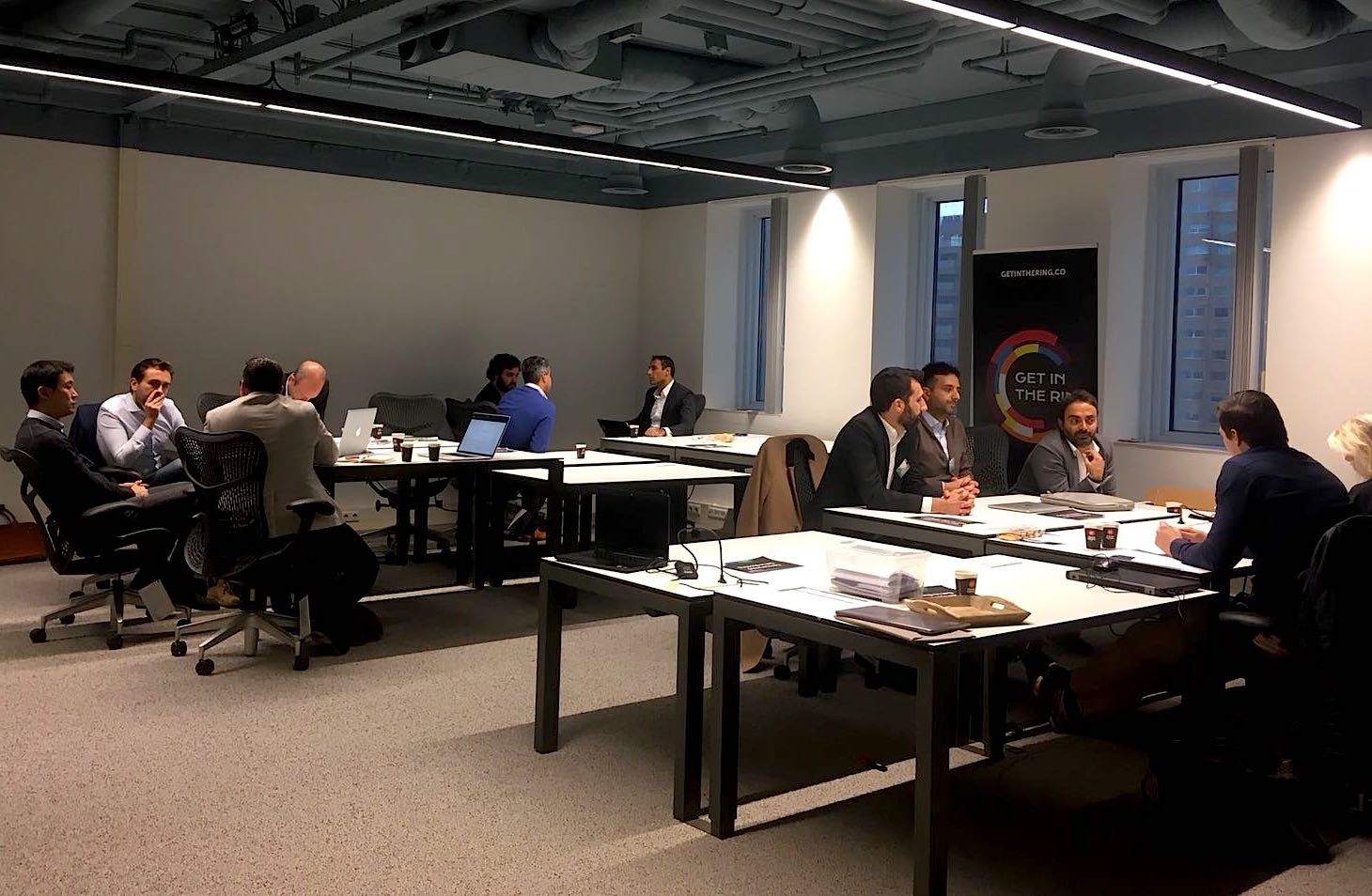 Startup solutions often have the advantage of being more innovative and have a faster process from idea to action. But seeing that they are still startups, the range of their solution is often limited. This means that corporates have several options: for example, they can work with multiple startups to solve different parts of the challenge, combining multiple solutions to fully be able to solve the problem. Or they can implement part of the solution and work together with the startup to develop the rest.
If the startup has enough resources and the opportunity is big enough, the last option might be most beneficial for both parties. For the corporate, they will be able to get a solution that fits perfectly to their specific problem and for the startup, they will, if the developed solution is not exclusive, be able to use it with other companies and thereby grow their business.
FIND OUT FIRST ABOUT OUR ANNOUNCEMENTS AND EVENTS
Be inspired by cutting edge technologies from all over the world and stay up to date with the latest opportunities for startups.
SUBSCRIBE TO OUR NEWSLETTER
Potential in 2 startups
For KPN Finance, meeting and discussing the solutions with the startups provided valuable insights and, regardless of the strategy they will choose, they selected two solutions to work with: Starmind and Accept Mission.
Starmind is a prediction engine, using Artificial Intelligence technology, that can tell you with up to 98% success rate who is the best person to answer your question within your company at the moment.
Accept Mission is a brainstorm tool which uses gamification. Users get to generate ideas undercover and earn points for the (best) ideas.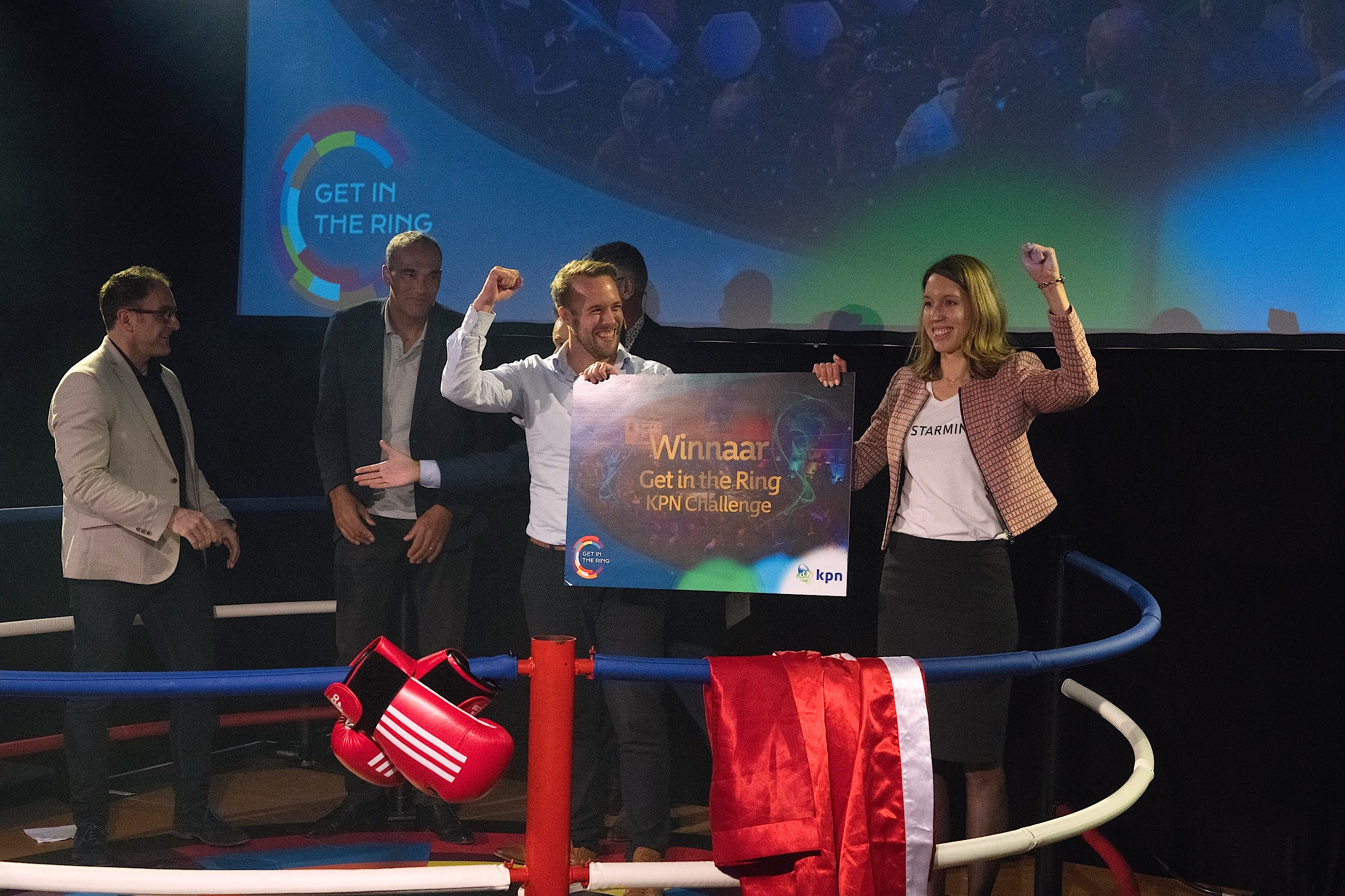 A day at KPN
The value for all startups was high regardless of being selected for a pilot or not. Especially being at KPN and having meetings with relevant representatives from different parts of the business: "What we did this morning, is what we would normally do in 2-3 months" – Thibaut Gimenez, Co-founder of Stample.
But that was not all the day was about. Besides inviting the startups, KPN Finance had invited the whole department for an internal KPN Finance Day to talk about both past, present and future and how innovation can be a contributing factor to KPN.
Putting innovation on the agenda is not just about solving the challenges they are facing today. It is about being prepared to face challenges in the future with an innovative mindset.