"I want to show we are not a typical startup like there are already thousands or millions out there. Dynaxion is a winner because we are deep-tech. We don't do typical things. We do really cool things to have a positive impact on the world". That was 25-year-old Emma Palmen's purpose when stepping in the Ring for the first battle of the night. One hard victory later, it's safe to say she proved she had what it took to be a winner and now wants to be a representative for more women in tech.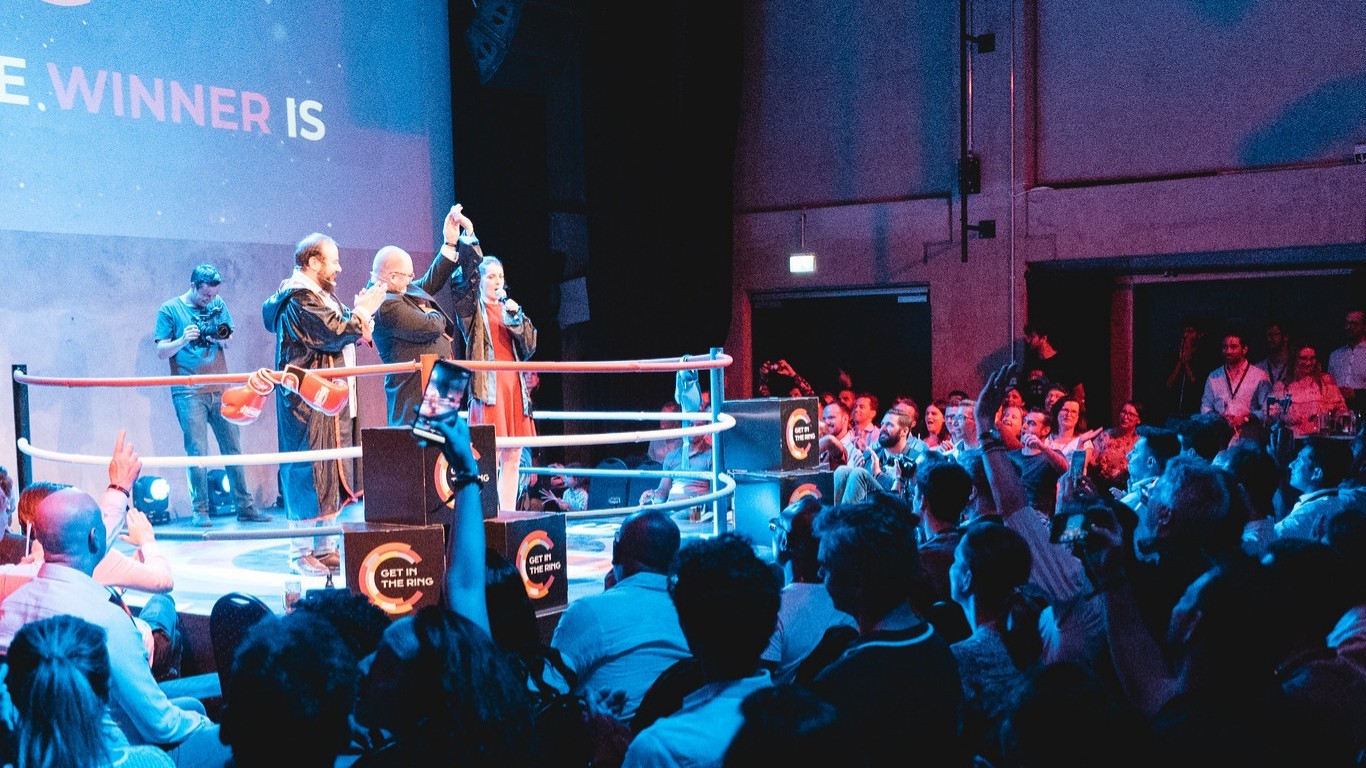 The final of the Global Startup Competition brought six inspiring entrepreneurs to the Ring to compete for the title of Global Winner. To start off the evening, the Lightweight battle. Guests saw the combat between Dynaxion, a deep-tech startup, and Roboauto, who develops technologies for self-driving cars. 
Dynaxion
Dynaxion uses a particle accelerator technology from CERN to build the next generation security scanner. Their scanner can scan parcels and suitcases to atomic level. Instead of an image, they get material composition. "So we see the difference between cocaine or milk powder within a few seconds without opening up a parcel or a suitcase for example", explained Emma.
Female in tech
A lot can be said about female underrepresentation in the entrepreneurial world. But when it comes to tech, this is even worse. More than 90 per cent of tech investment in Europe still goes to all-male teams. And, overall, investors see women as being disadvantaged in most of the top success attributes, particularly in having "networks that provide access to advisers and capital". 
Fortunately for Emma, she has not run into too many problems, due to the fact Dynaxion has male co-founders. But she still wants to use her position to give other women incentive to start their own tech business. "I hope I can be representative for other young women to move into tech but also for everybody else to join tech and to bring tech to the market and be an entrepreneur", she explained.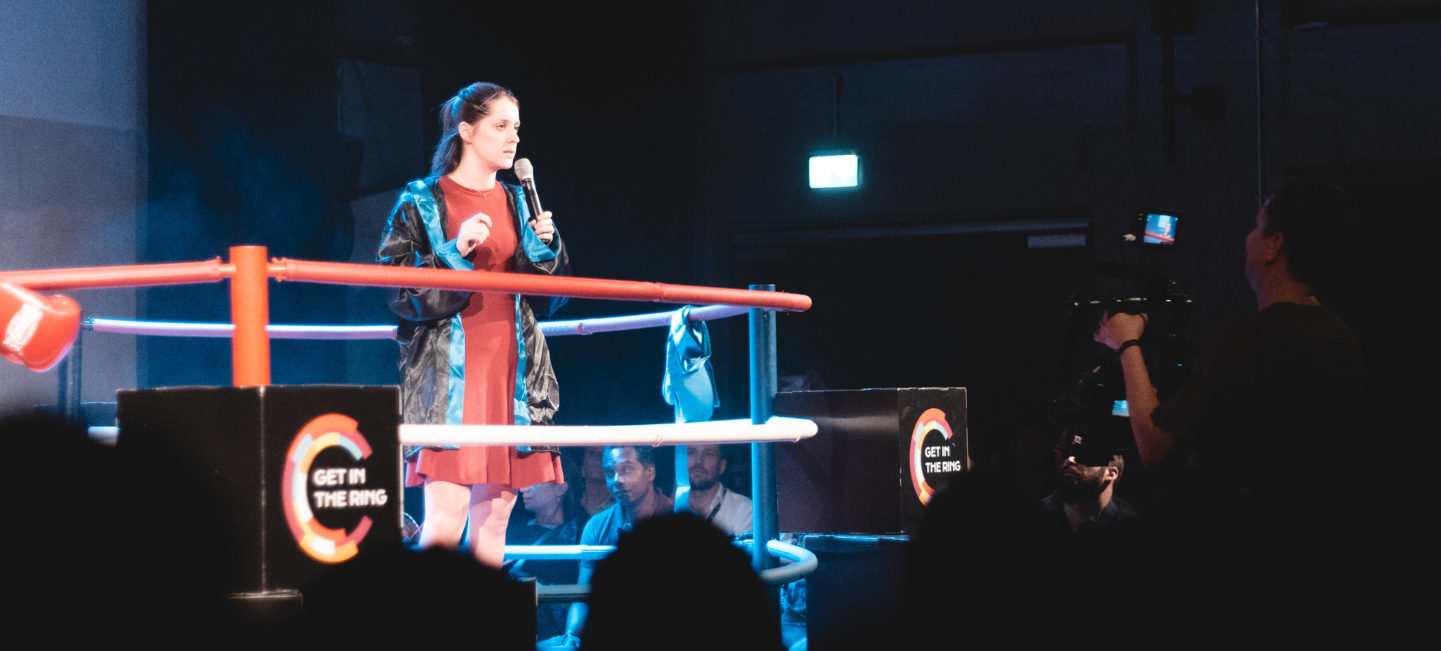 It is still unclear why women are deferred in the investment process. Especially if we consider that recent studies demonstrate that female founders outperform their male counterparts. A recent study from Boston Consulting Group revealed that, for every dollar of investment raised, female-run startups generated 78 cents in revenue, whereas male-run startups generated only 31 cents. 
This data is consistent with several other studies. Data collected by First Round Capital, for example, found that the female-founder companies it had funded performed 63% better than the all-male founding teams it had funded. Adding even more credence, research from the Ewing Marion Kauffman Foundation found that women-led teams generate a 35% higher return on investment than all-male teams. 
Hopefully, Emma's example can be a booster for more women to join the tech industry, despite the difficulties they might have along the way.
Experience in the Global Meetup 2019
Initially, it did not even occur to Emma she would be selected to compete for the big title in the Ring. According to her, the goal was to have fun and get new and relevant contacts that could boost her business.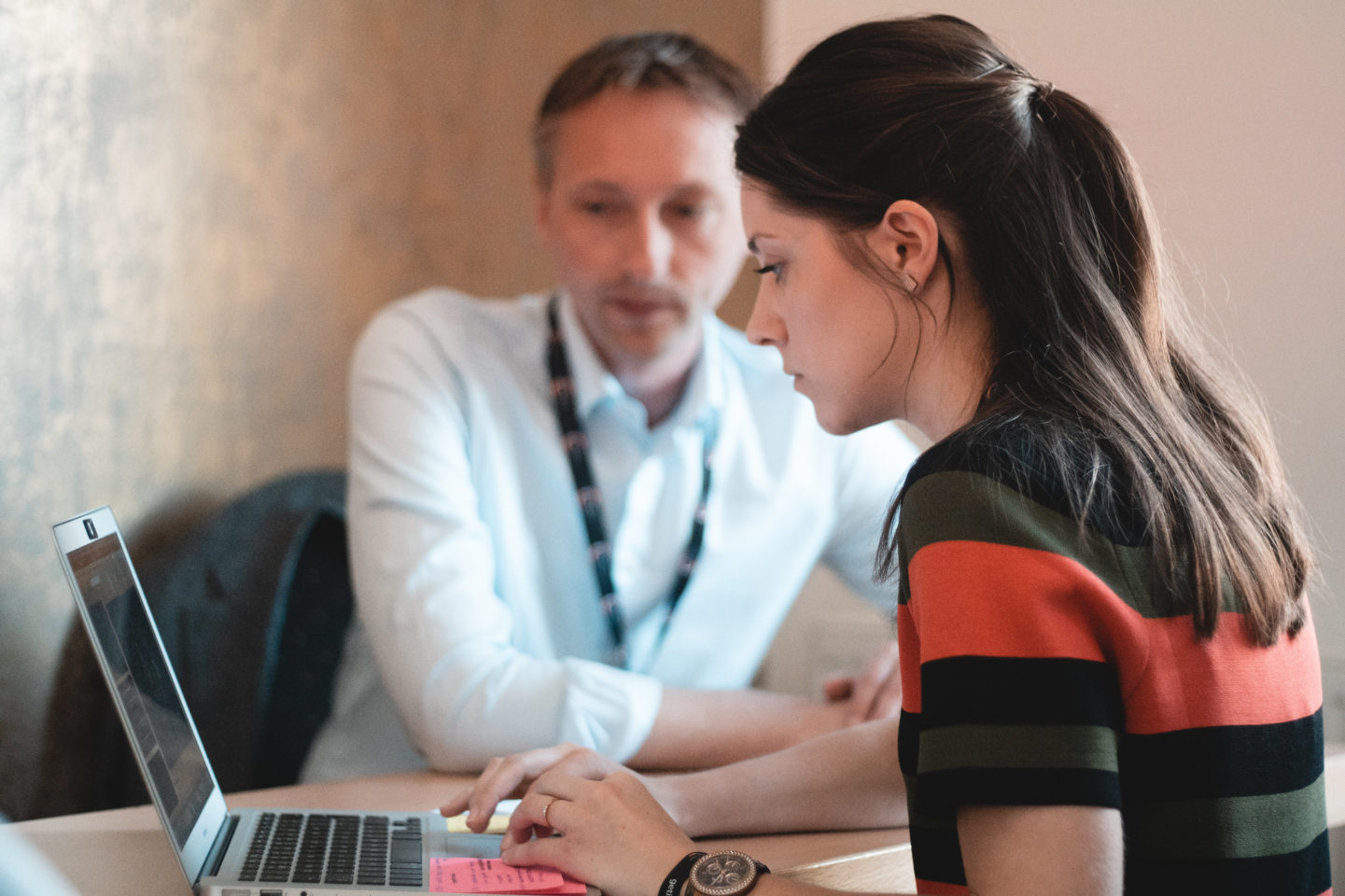 In the end, she accomplished that and much more. "I met all different people from the industry that have different perspectives on your business case, it's really nice to learn from everybody how they look at your case!", she explained.
The battle
Both contenders had a really good pitch. Michal Chodak, from Roboauto, stated that he wanted to use their 'experience in automotive and AI to make something great, something to change our everyday lives'. When it came to their achievements, Emma pointed out that they had a deal with CERN to use their particle accelerator and had a press release in the White House.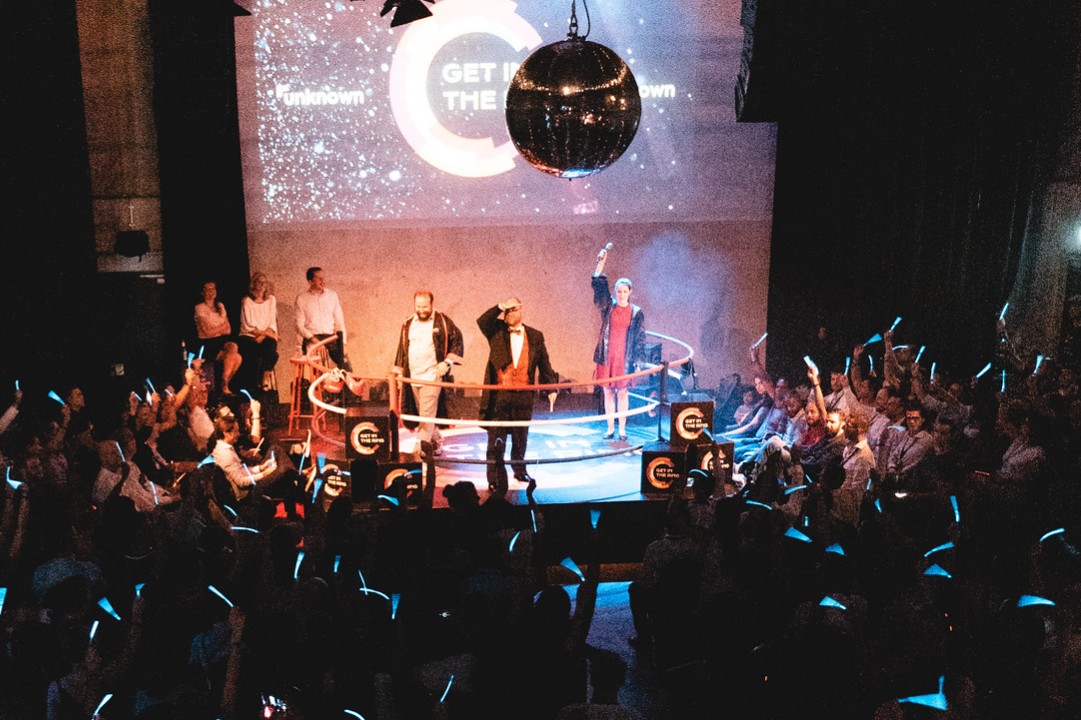 Then it was time for the business model and financials rounds. Michal stressed their turnover of €100k last year and Emma told the audience about getting $100k from the US government. Both had very strong points in all the rounds, but when Emma called herself the 'supercharged particle of the team' and Champion jury member Eline Vrijland-van Beest stated that the CEO should be afraid of Emma, the crowd went wild. In the end, the jury decided to go for Dynaxion, granting Emma the victory. 
Tags:
Dynaxion
,
GM19