We had a wonderful time at Get in the Ring Budapest as this event had it all: speed dating, networking sessions and startups from 4 different countries competed in fierce battles. Caught by the startup fever, many corporates and high profile investors attended the event.

More than 70 startups from Central and Eastern Europe applied for our Budapest event, of which 16 teams were invited to the selection round on November 23rd, where only 8 were chosen to battle for exposure. On the night of the event 3 Hungarian, two Romanian, one Polish and one Austrian startup competed in front of the excited audience.
CHAMPIONS OF THE SHOW
In 4 tough battles the winner going to the Global Final had to be determined. This uneasy task was taken by the Champion jury: our global director Jochem Cuppen, Maris Prii, Startup Wise Guys; Max Kelly, Techstars London; Markus Lang, Pioneers Ventures; Katona Bence, Hiventures; and Erős Veronika, Hungarian National Trading House.

The startups had to give it all to win over the Champion jury, as shortly before the beginning of the first round Maris Prii shared her expectations:


"What a Champion jury member and investor is looking for in an early stage team is that we need to believe that they can do it".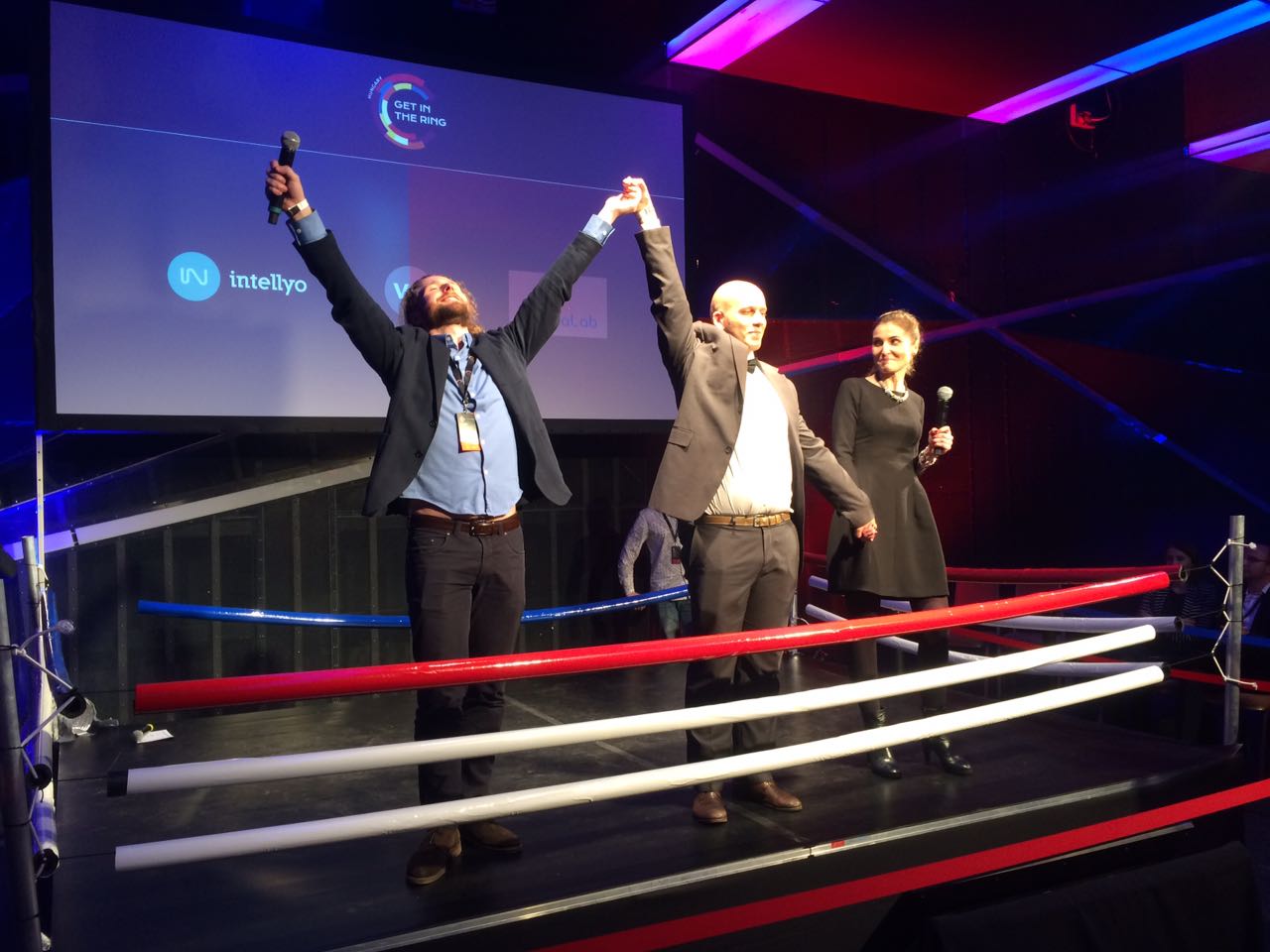 FOUR BATTLES AND A KNOCK-OUT
The gong was hit for the first time and the first two startups were ready for battle. 4SmartStreets has a smart city technology that allows you to optimize your traffic planning through artificial intelligence. Up against was Intellyo, providing an intelligent platform to acquire consumers at industrial scale. Their method is using machine algorithms to understand ideal communication on the web. The Champion judges were impressed by Intellyo and decided in its favor.
A wave of applause welcomes the second battle: the round of female entrepreneurs! Up against in the ring were Symme3d (which you might remember from last year) using 3d printers for biotechnology applications and InnovaLab: a marker that checks for a plastic product's originality. This definitely was a tough battle, but InnovaLab came out victorious.

Round 3 is coming with the tech gear. In the ring stepped forward RoboTrainer: a startup that trains people how to use robots virtually! The opposite corner is for DefectRadar, which helps construction managers with making easier solutions. A knockout pitch sets the winner in this battle: DefectRadar!

Battle number 4 was on the way. In the ring to face off were Moow – creating a smart bike grid that notifies its owner through his smartphone when someone is trying to steal his bike. Tough opponent came in the face of viRaCube: the garden irrigation control system. The audience was holding its breath and waiting to hear the Champion's jury decision after the pitches: viRaCube!

We're not there yet, as only 1 startup will get a €200K investment offer from Enterprise Hungary! After a knockout pitch to its competitors, the Champion judges knew for sure: Intellyo is the startup who can truly make it happen. Intellyo won't be going to the Global Final alone, but is accompanied by RoboTrainer, as the best-performing Hungarian startup!

We would like to thank Enterprise Hungary for organizing this event and our partners: Hungarian National Research, Development and Innovation Office and Hiventures.
Find all of the pictures form the event here.