It is often believed competition is what drives innovation, however, true disruption can only happen through collaboration. The SkelEx Innovation Day was all about celebrating startup-startup collaboration. By working with the competition, more innovative solutions can arise, fulfilling the ultimate goal: to tackle world challenges and improve lives.
To make a difference in blue-collar workers' lives, corporates and startups got together to brainstorm, chat and find solutions for challenges. At the end of the day, WearHealth landed the pilot project with SkelEx and Bilfinger, but, as the founder said it himself, everyone came out a winner.
"The meeting today was crucial, not because we won, everybody won today. You are sitting in one room, there are startups with sensors, interaction devices, AI company, customers, Skelex, partners, everybody exchanging ideas over one topic: how can we make the industrial workers safer and healthier?", explained Esteban Bayro-Kaiser, co-founder of WearHealth.
Partnership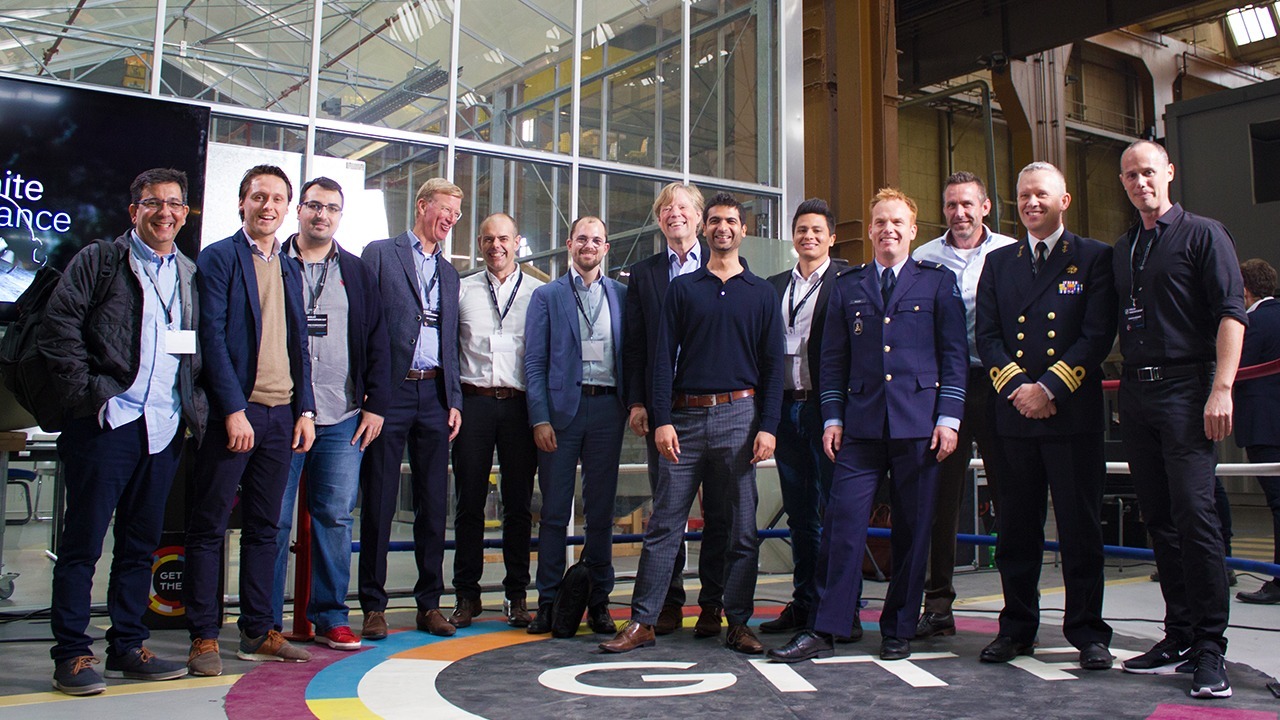 Get in the Ring partnered with SkelEx and Bilfinger to find innovative wearable technology solutions for their new exoskeleton. The event marked the end of the Skelex challenge and the start of a new wave of collaboration to create bigger impact by working together to solve challenges in the industry.
SkelEx designs, produces and markets custom exoskeleton solutions for large scale manufacturing companies. Their products empower workers in aerospace and automotive manufacturing, shipbuilding and heavy industry to be more productive while minimizing the risk of ergonomic injuries.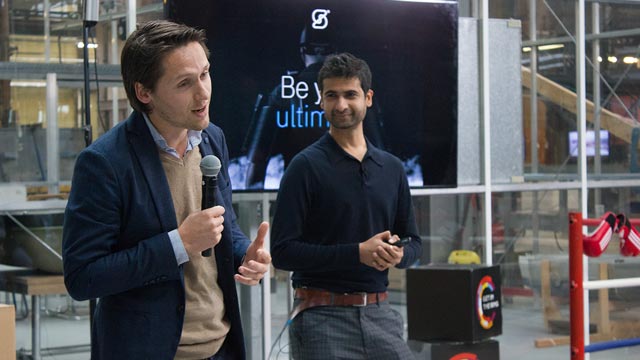 The event focused mainly on stimulating collaboration between the startups, the corporates and partners. VenturesOne, the Ministry of Defence, Saint-Gobain NOVA and Airbus were all present. There were five startups competing for the pilot project, all of them very open to share and discuss their ideas with the others. The whole atmosphere of the day was of healthy collaboration.
Startups
Go-Arc is an artificial safety platform that aggregate data from different sources to analyze, predict and prevent work accidents. Keypod produces small technology units that can be included or embedded with various items, such as workwear, tools, and the work environment.
Soter Analytics developed a solution for workforce safety which includes a wearable device and an analytics platform and Tribe Private Company develops wearable technology that can analyze Muscle and Motion activity, providing actionable feedback to help you maximize your exercise benefits and prevent injuries.
WearHealth
WearHealth ultimately landed the pilot project. Their company works with artificial intelligence and aims to improve safety and health of industrial workers. They utilize off-the-shelf devices, such as smart watches, smart shirts or cameras, which are already gathering data, and developed an engine that can analyze this data in real time and provide safety and health alerts and correlations to productivity.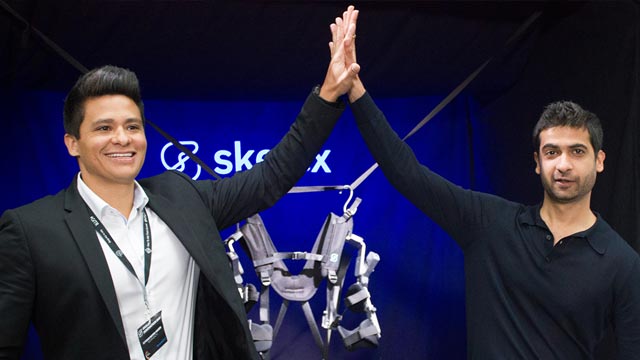 Esteban believes they are a great fit with SkelEx because they can measure the impact of the health and provide predictions and support for the worker. By measuring this data, they can show what specific workers have been helped with the support of SkelEx and also if there are any correlations to productivity.
"I believe in the partnership with SkelEx, regardless of winning", says Esteban. According to him, talking to customers and stakeholders, they can understand better what the market needs and plan accordingly.
Esteban also quoted one of his customers, who said that, at the end of the working shift, they want their workers to go home safe and healthy, not tired or with pain. "This ecosystem is going to work towards that. This is the goal, to make these workers happier".
Worker 2.0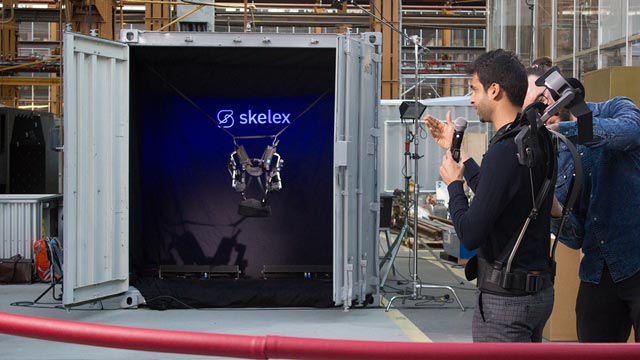 During the Innovation Day, Gaurav Genani, founder of SkelEx unveiled their new exoskeleton, a moment he had been waiting for for more than five years. The whole purpose of this new product is to be lighter, more functional and hardly noticeable by the worker, almost as if it was a part of his body.
To illustrate his point and show that anyone can use this device, they had a demonstration on stage, where an artist easily drew a mural while wearing the exoskeleton. This is the product they are looking to improve with the help of the startups and if the success of the event is any indication, it seems like this will be a truly revolutionary device.