Over 40 mentors joined us today to work with startups from around the world at the Get Ready sessions of the Global Conference. The sessions covered topics such as Funding and pitching, Corporate-startup collaborations, branding and marketing, internationalization and a special track for community members.
The Get ready sessions are special training tracks for participants of the Global Conference to gain insight into a variety of topics and to hands-on work on the most important challenges they face with regards to the topic. The sessions were hosted at different locations in Singapore.
Get ready to get noticed
At ImpactHub startups and mentors discussed the importance of branding and marketing for startups.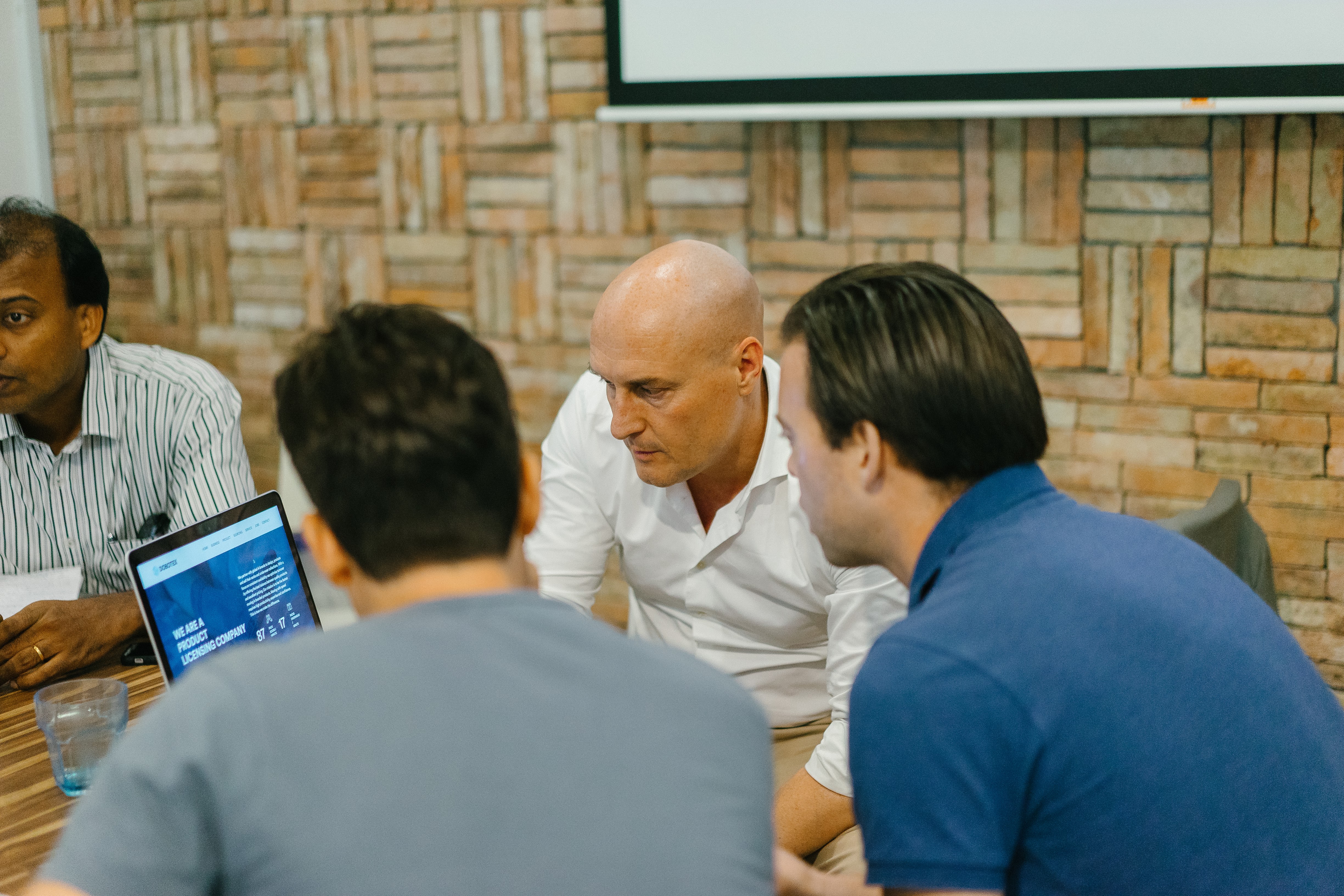 Andy Mosmans, advisory board member of Get in the Ring, gave a presentation on the importance of branding for startups. "We want to make sense out of nonsense. This is why a computer company is called apple"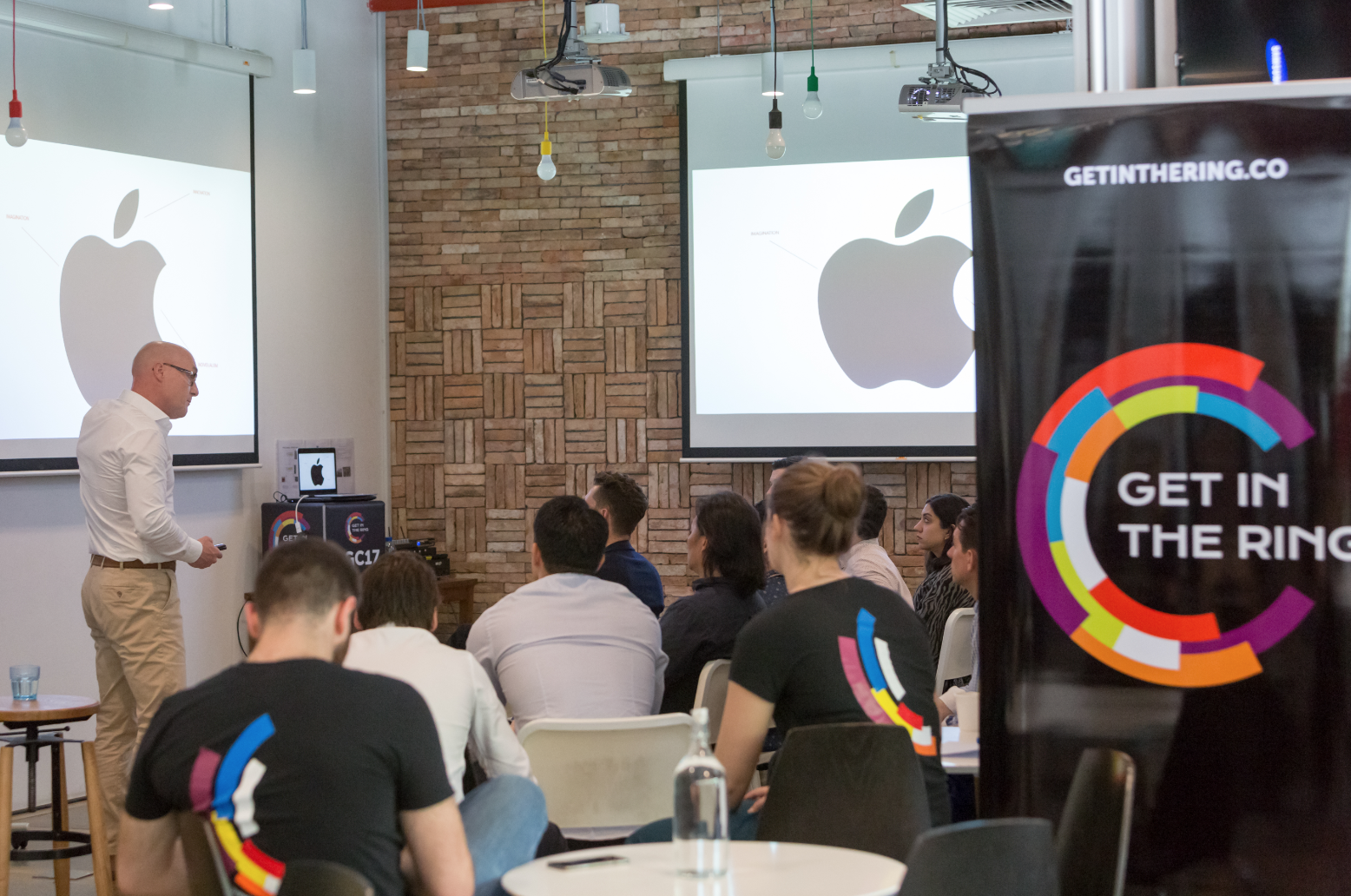 Ken Sielecki explain the concept of CRO (conversion rate optimisation) and how it can be applied by the startups perspective. Understanding how to get more customers from their current traffic if of great help for any startup.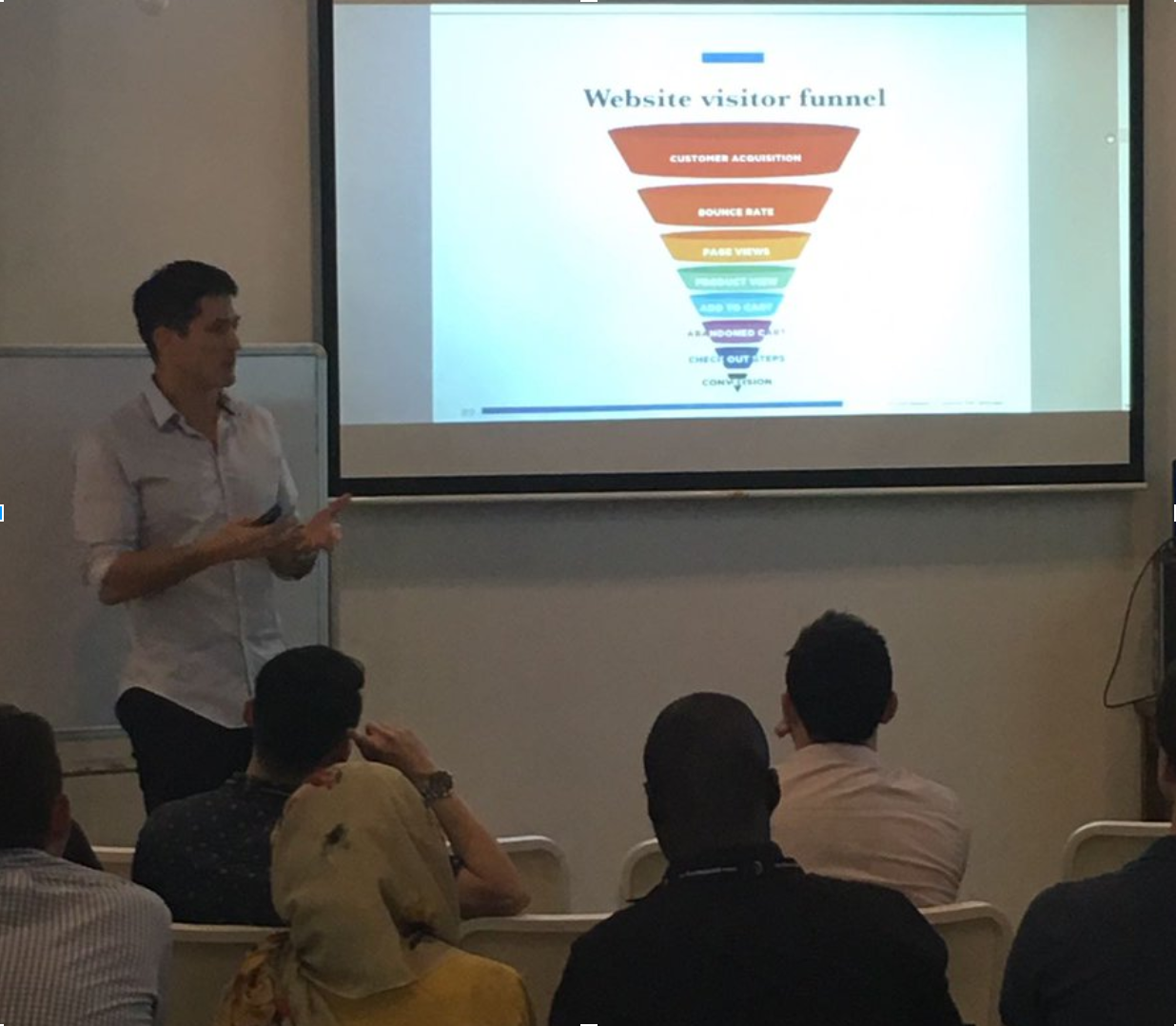 Madison Carmody from Hubspot inspired participants with the latest insights on inbound marketing. "Companies that blog, get 60% more customers compared to those who don't"

During the roundtable discussions participants worked on topics such as inbound marketing, branding, conversion rate optimization, digital marketing and marketing in general.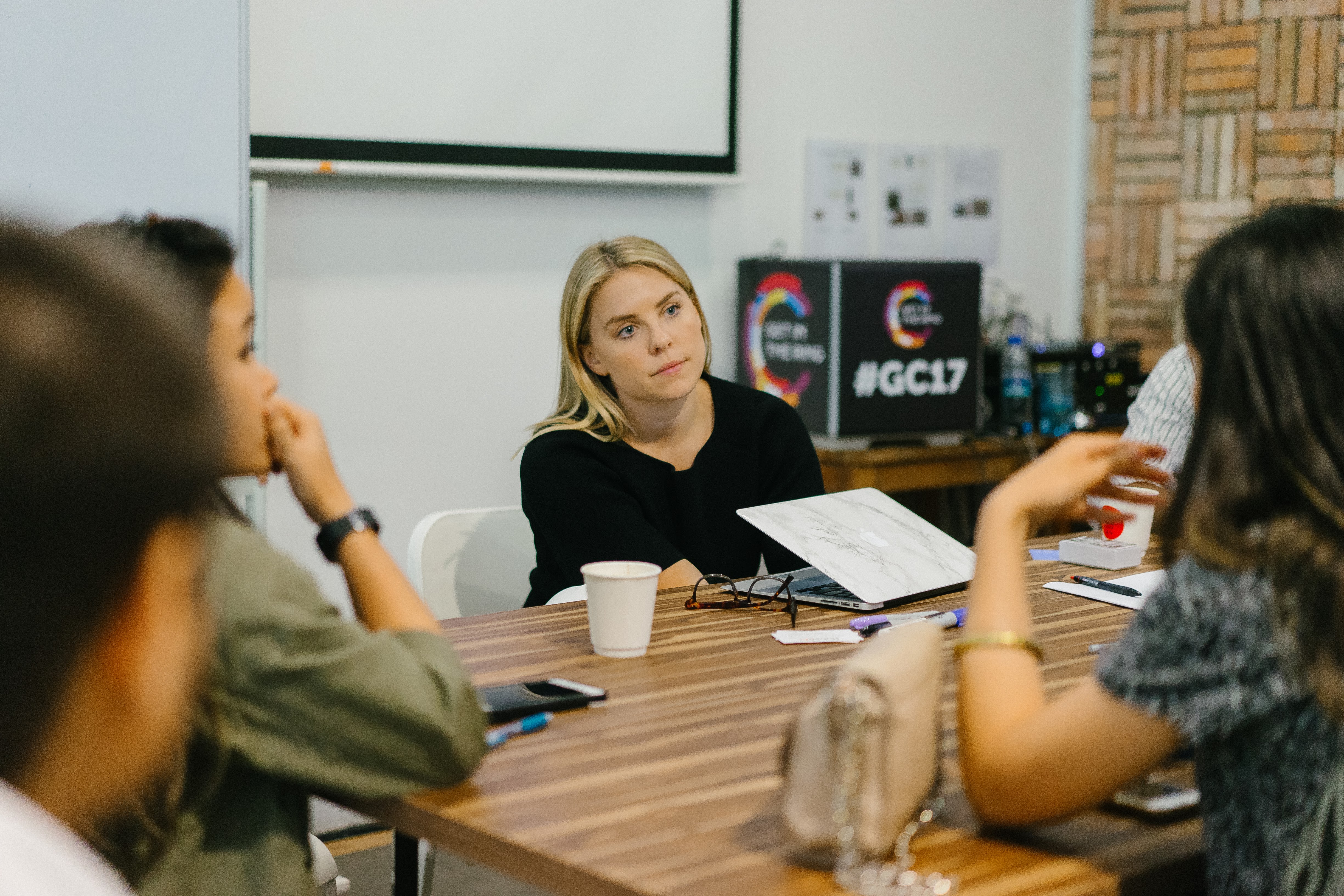 Thanks to all the participants and mentors involved. Daniel Gabriel (co-founder AsiaLawNetwork), Cherilyn Tan (founder AsiaLaweNetwork), Daren Goh, Madison Carmody (Hubspot), Andy Mosmans (ARA)
Get Ready to scale globally
At SpaceMob a big group dived into the topic of internationalisation and growth to discover how ready they are for the next step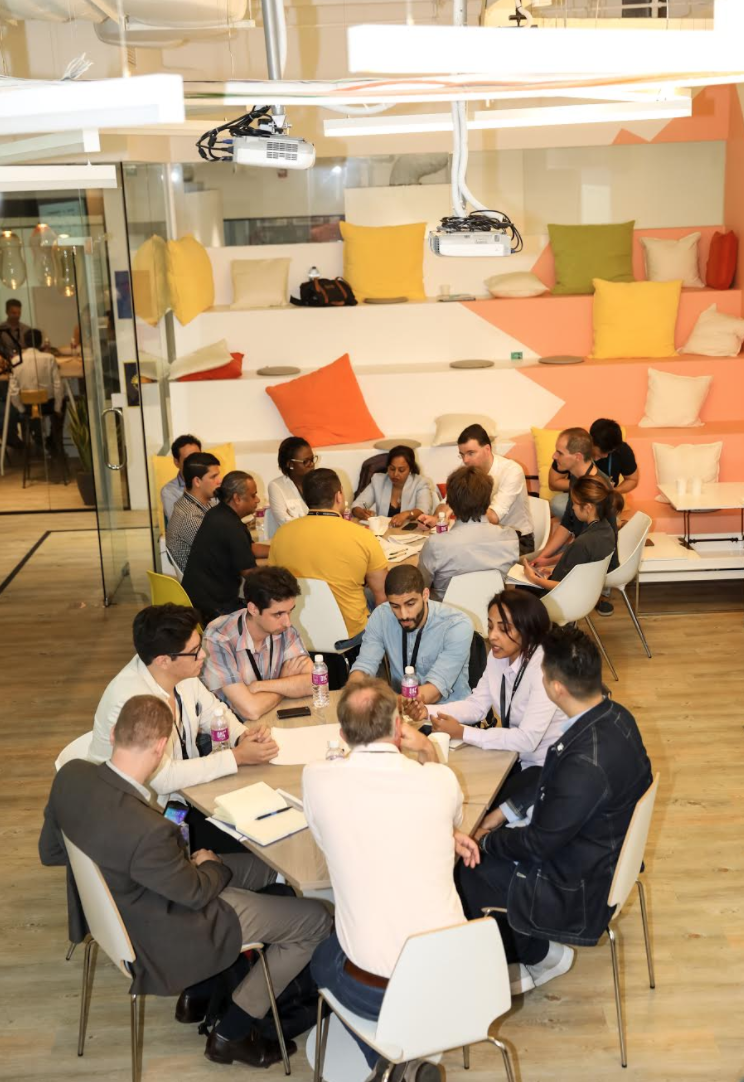 Get Ready to scale internationally was hosted by Patrick Nelissen from 2Sherpa who is an entrepreneur and business strategist with over 25 years experience in working in different industries across Europe and Asia.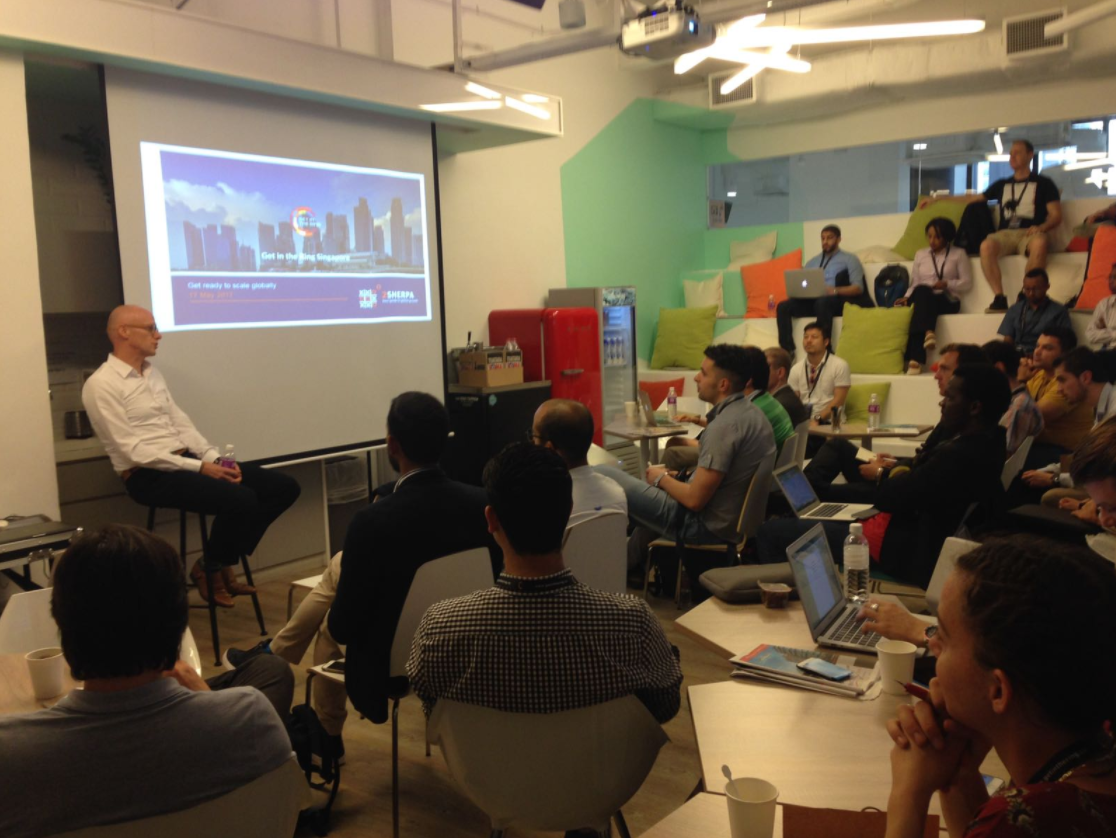 Khyati Kapai from Yzer Solutions highlighted the importance of soft-skills for internationalisation and growth.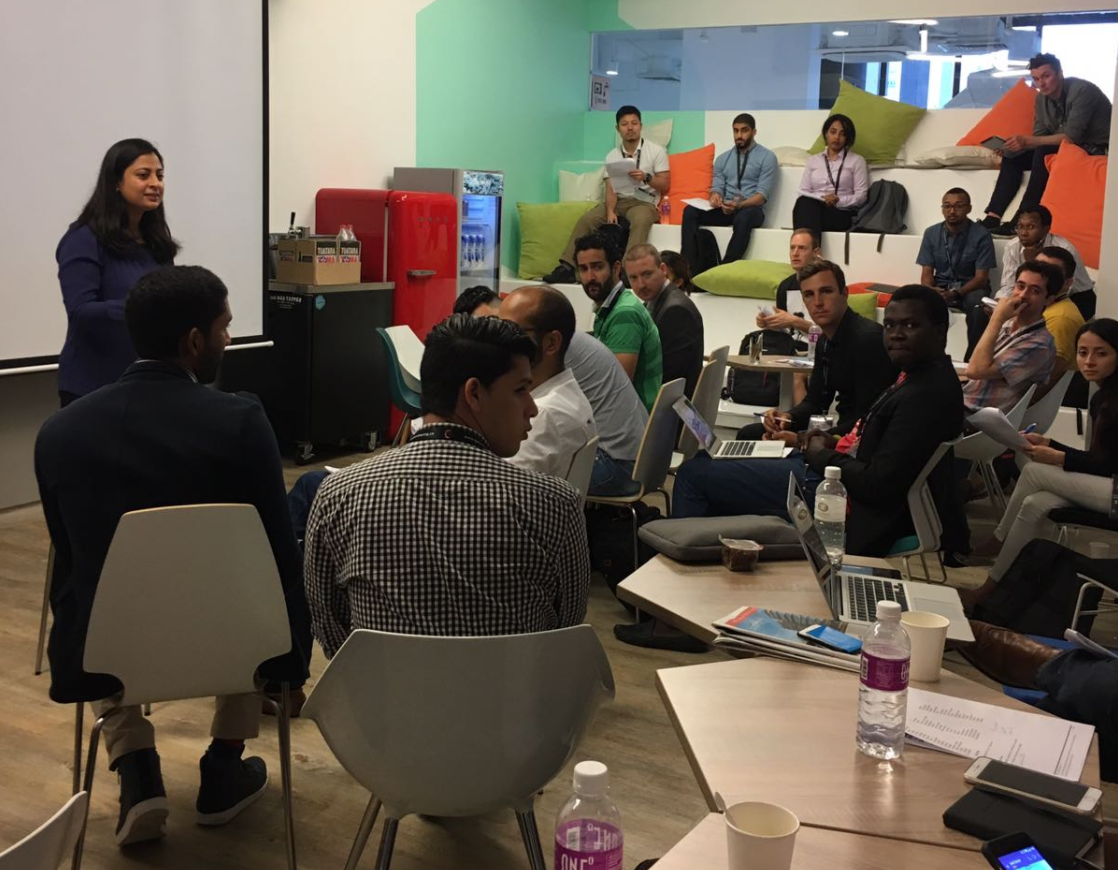 During the roundtable discussions participants discussed their most important challenges related to focus areas such as legal issues, distribution and partners, communications and product strategy.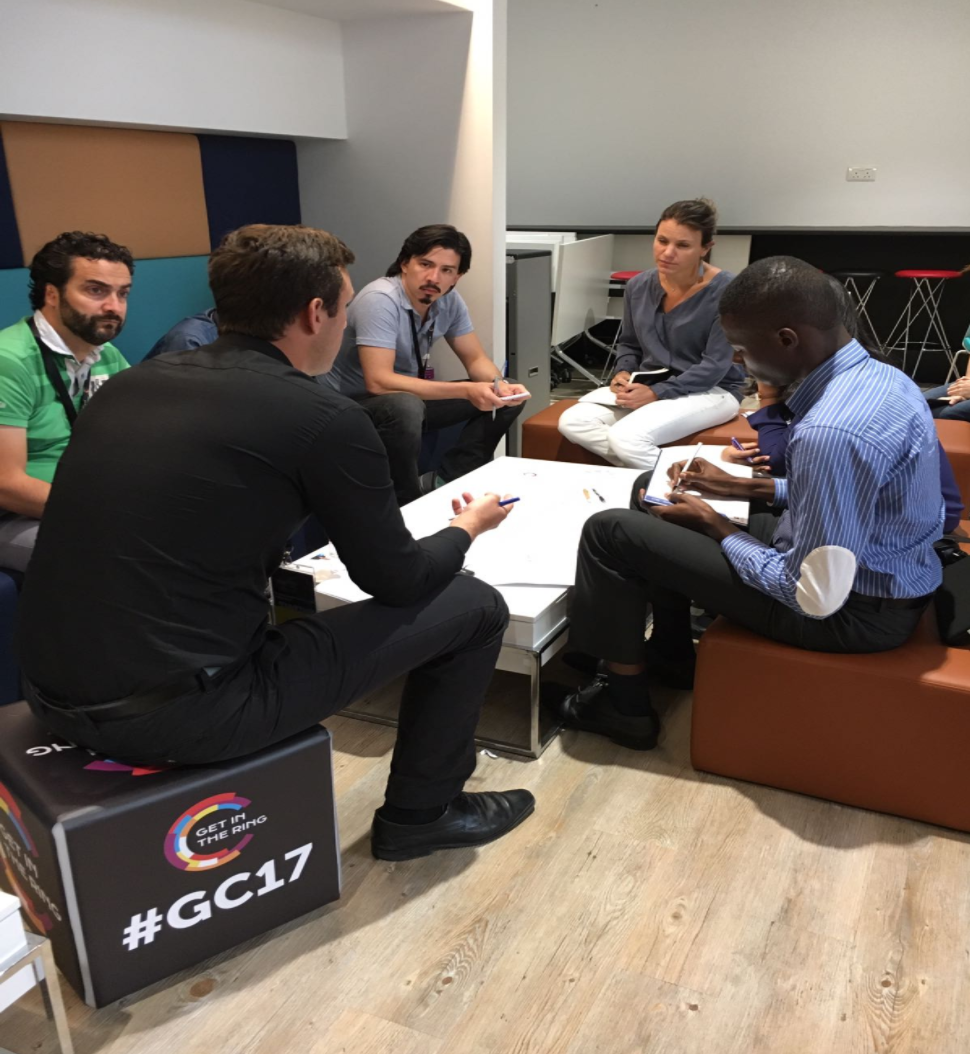 Also a big thank you to the mentors of this session: Patrick Nelissen, Khyati Kapai while the mentors; Paula Kemp, Frank Bomers, Ong Yi Shuang Shayn, Zeena Kuraisha, Colin Anderson, Florian Luthi, Max van der Pols, Ray Tan, Roosmarijn Spliet, Peter Bloemsma and Gwyneth Tan.
Get ready for pitching and funding
At BASH (Build Amazing Startups Here) startups worked on perfecting their pitch whilst also talking about the importance of how to find and negotiate for funding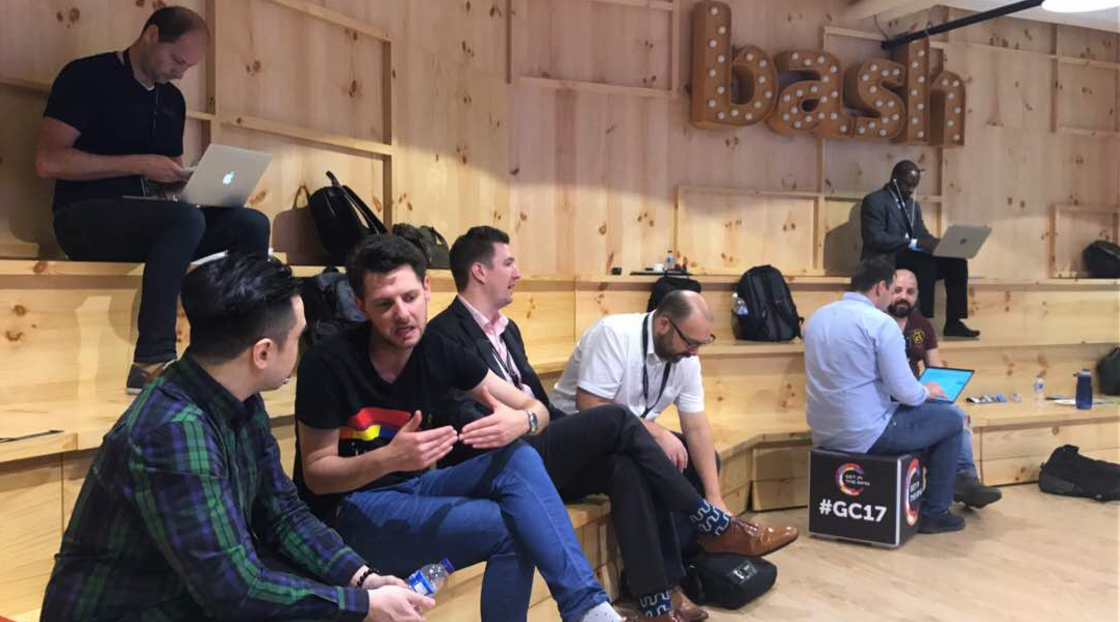 Martin Luxemburg, founder of Get in the Ring gave an introduction presentation to the pitching concept and how to pitch effectively and efficiently.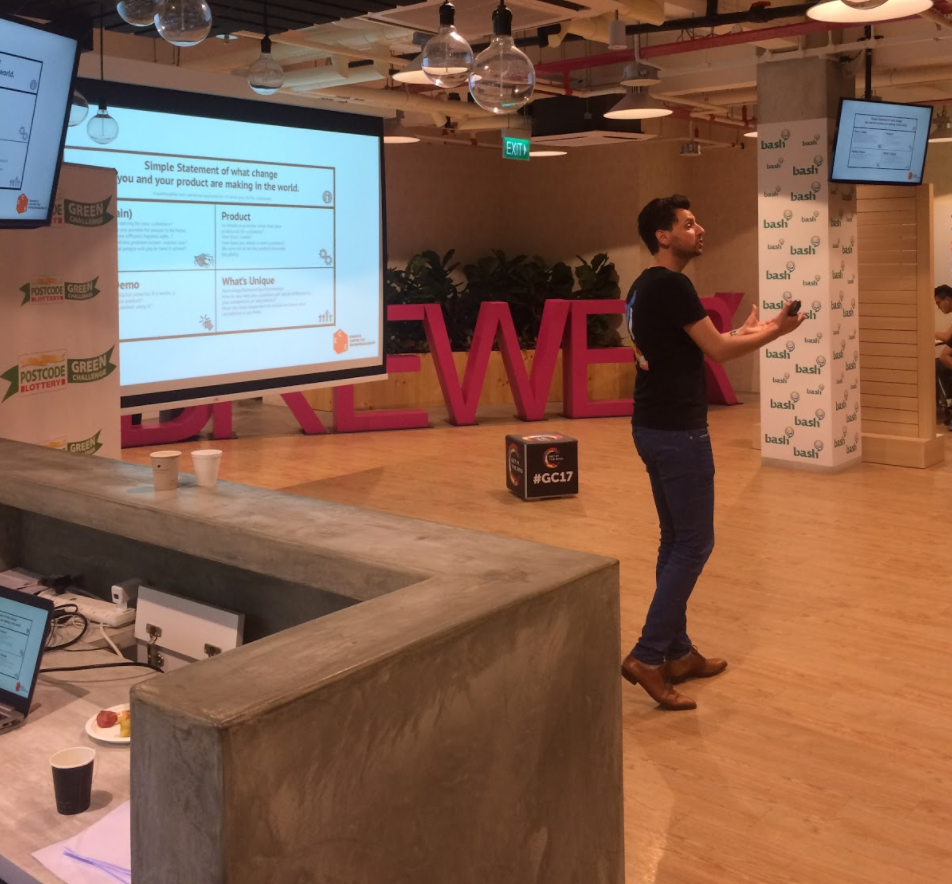 Linda Vermaat gave more insight into presentation techniques.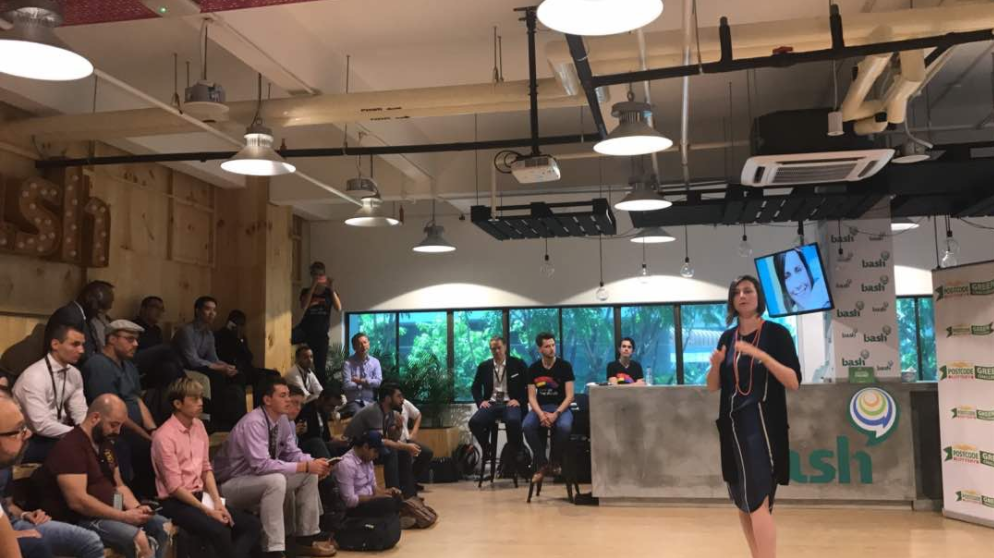 Robert Dalton from EY supported the participants with developing the right funding strategy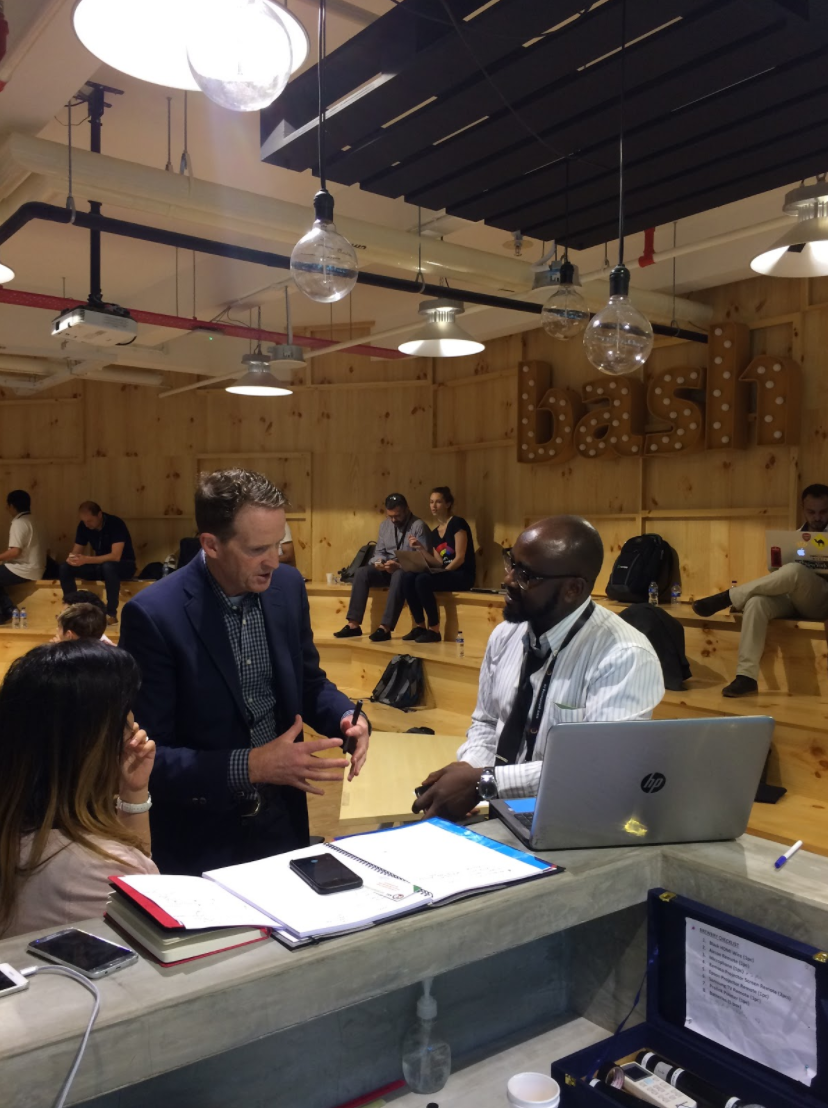 Participants worked on developing their pitch in 2 groups together with the mentors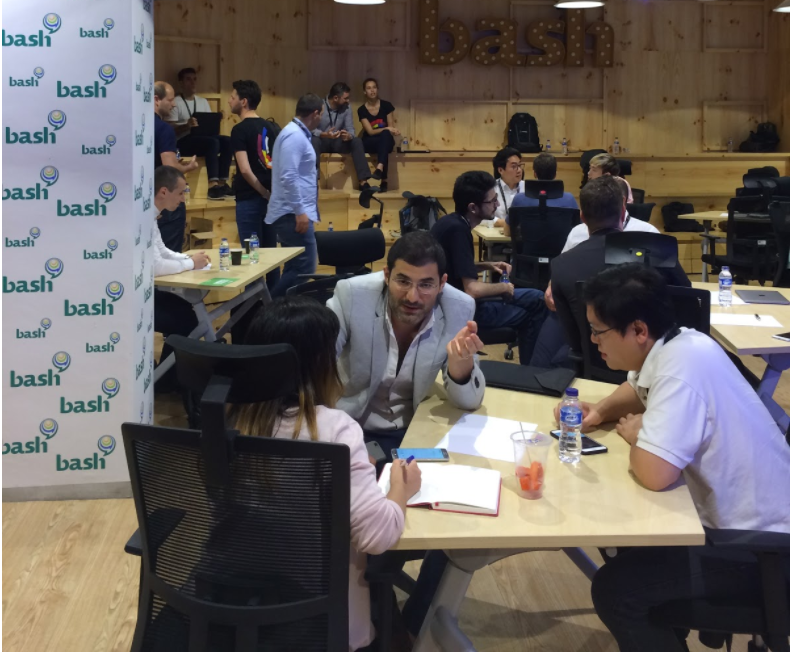 Also at this session again a fantastic group of people and great support from the mentors. Thanks! Martin Luxemburg, David Toh , Linda Vermaat , Caleb Lye, Robert Dalton, Joongshik Wang
Get ready for corporate – startup collaborations
At Level3, a co-working space by Unilever and Padang & Co both startups and corporate innovation leaders discussed the most important challenges they face when trying to collaborate.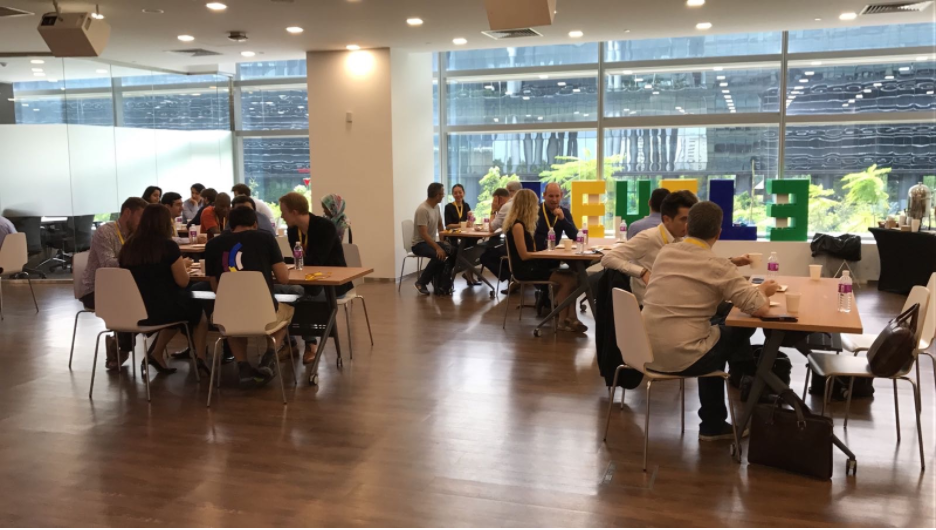 Presentation by Erwin Koenraads, sharing experiences on how to maximize the value of  collaborating with corporates for both parties.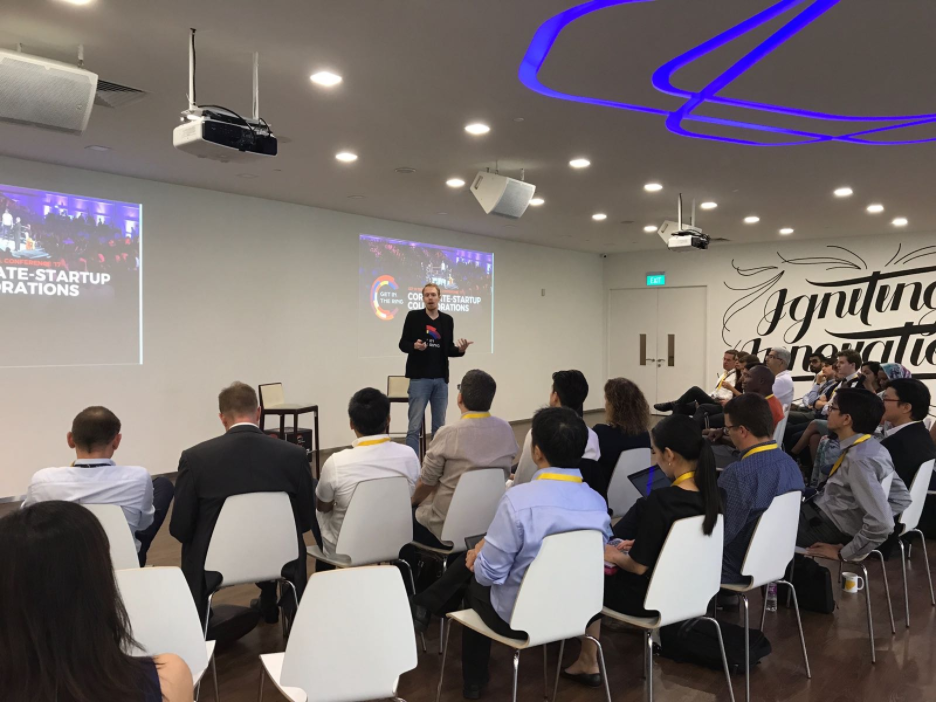 Christina Teo shared her knowledge in working with large corporates with her key takeaways being to "place yourself in the corporate shoes. Educate them. Listen and pitch business sense".

Jay Krishnan from T-Hub shares his experience and understanding of corporate startup collaborations as "every startup wants to be a corporate and every corporate was a startup"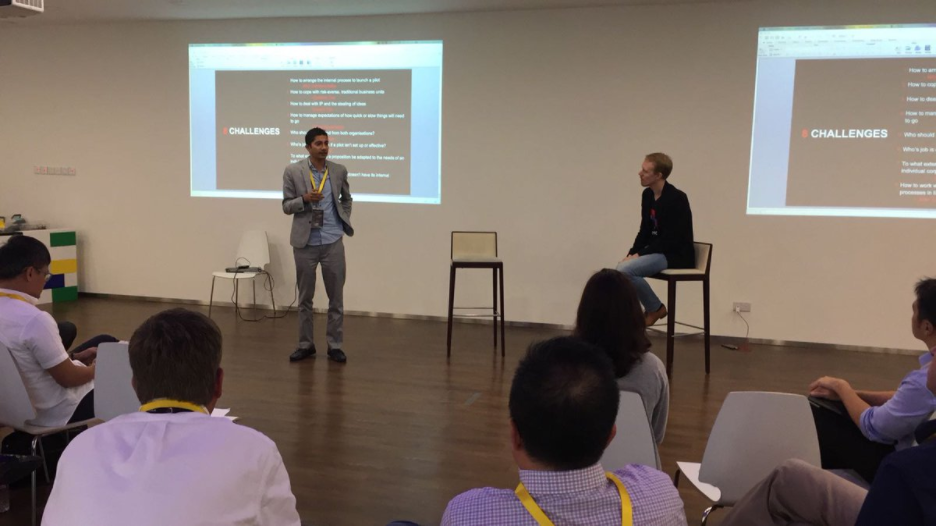 At the roundtable discussions participants discussed how their startups would benefit from collaborating with corporates and how to go about executing the work that would need to be done.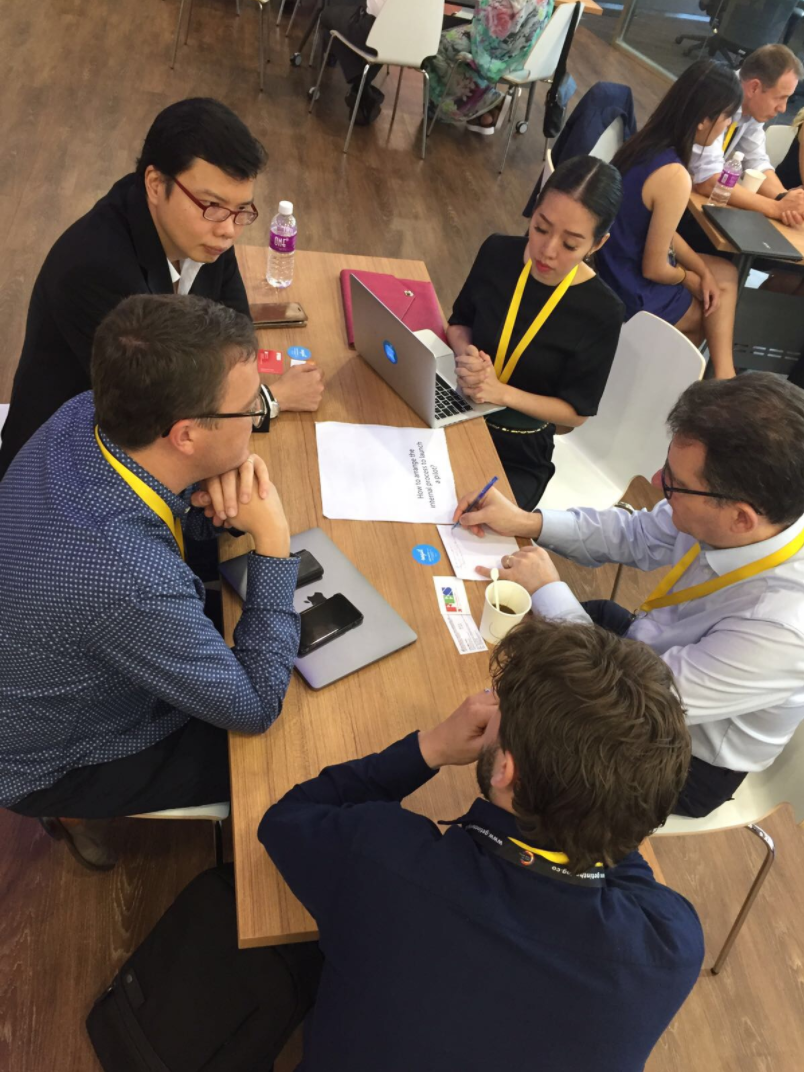 Erwin Koenraads (Get in the Ring), Anselm Tan (head corporate venturing APAC Philips), Jay Krishnan (CEO T-Hub), James Ang (Microsoft Partner Cloud Business APAC) gave great insights as to how collaborating with large corporates needs be done and how to create win-win situations.
Get ready for the Get in the Ring Community
At the working space JustCo, the our Get in the Ring Community Training Track was all about how our partners and us can make best use of our worldwide network of startups, investors and corporates.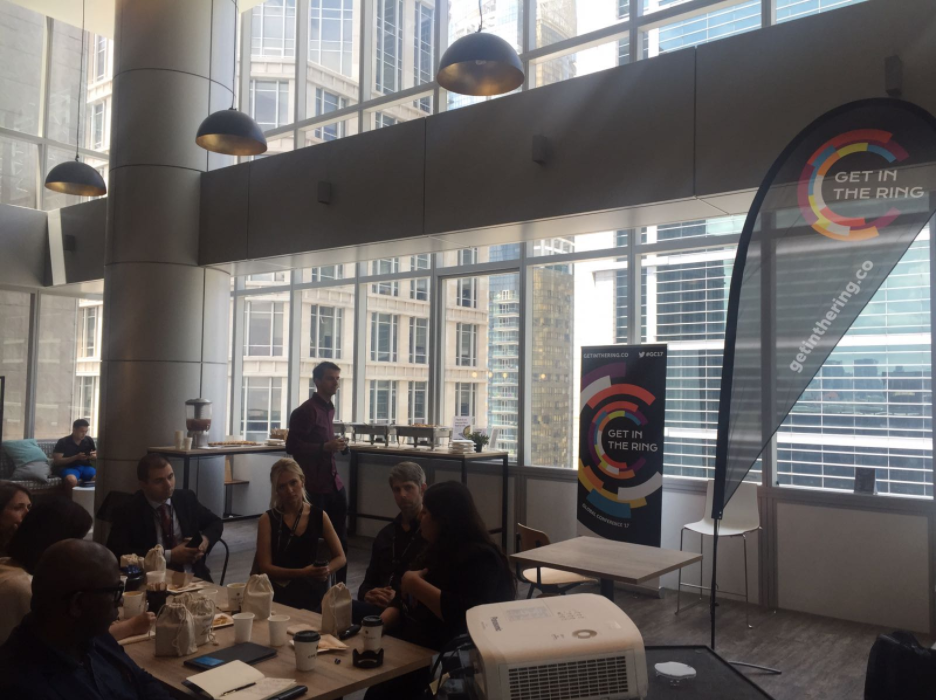 We discussed how the entire GITR process works and what parts of our network we are looking to leverage in order to accelerate innovation amongst the world-wide startup community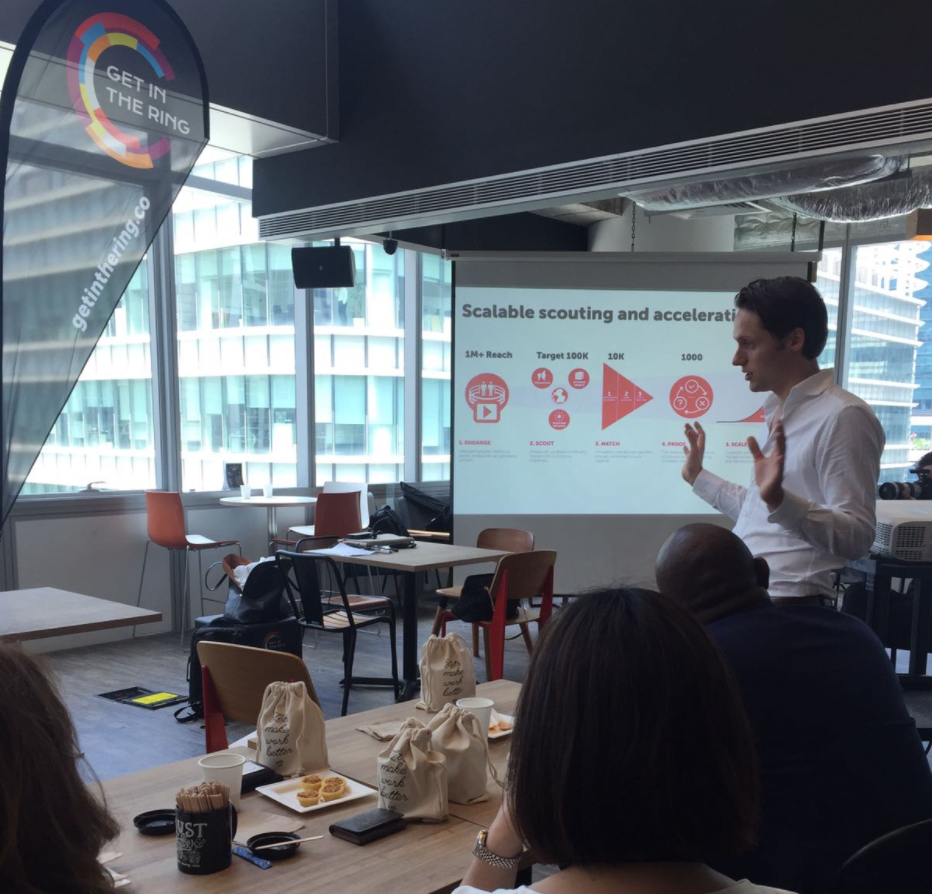 We discussed the future of Get in the Ring and plans for future events, all focused on Get in the Ring to be able to support more startups in their development.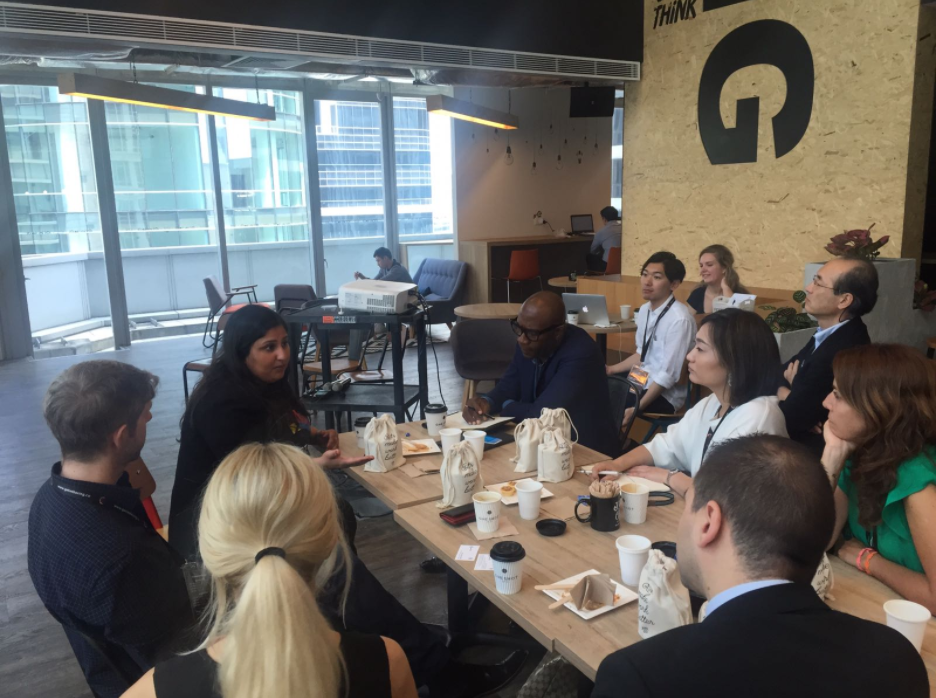 At the Community Track we had great discussions with some of our event organizers, we were interested to see how they viewed Get in the Ring and hear their opinions abou how we can further develop and be able to support more startups worldwide.