Get in the Ring is partnering with DNA Cascais to host the Global Meetup 2018 in the great startup community of Cascais, Lisbon. From 30 May until 1 June, 500 corporates, investors and selected startups will gather for 3 days of trainings, workshops and doing business.
Every year Get in the Ring organizes the Global Meetup to bring together the global community of startups, investors and corporates for training, networking, social activities and to award the best startups who participated in the Global Startup Competition and Challenges. The Global Meetup is an intimate event with 500 people, including 150 selected startups from all over the world and corporates and investors on an invite-only basis.
After Singapore, this year's Global Meetup is taking place in Portugal and more precisely, Cascais. Cascais together with Lisbon, has a rich startup community with numerous opportunities to support startups, stretching from the idea-stage to growth. The Global Meetup partner, DNA Cascais, is one of the startup community enablers. By providing mentoring and coaching to entrepreneurs, they aim to help develop skills and knowledge in an entrepreneurial environment. Since 2006 they have supported the establishment of more than 300 new businesses.
THE MOST EXCITING WORKFORCE TECHNOLOGIES
Step beyond known and be inspired by the latest innovations that are making physical work safer, healthier, and more productive.
VISIT UNKNOWN WORKFORCE TECHNOLOGIES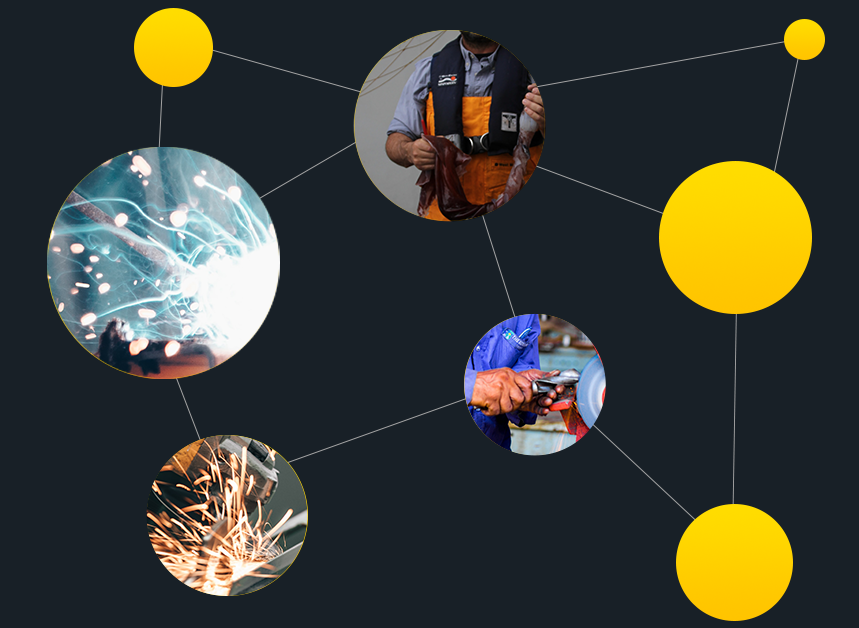 Together, DNA Cascais and Get in the Ring will organize a program with Training Tracks, Networking, Selection Pitches, Matchups and the of course the well-known Get in the Ring Award Show.
"After a successful Get in the Ring event with DNA Cascais in March this year, we are excited about the collaboration to bring our global community to Cascais, as this is a great place to connect, inspire and do business" – Jochem Cuppen, Global Director of Get in the Ring
"We are excited about gathering the global network of Get in the Ring in Cascais, not only because of the great vibe and networking opportunities, but also because it generates actual outcome between corporates and startups. And that is of great value for Portugal as well" – Pedro Loureiro, DNA Cascais
More information on the Global Meetup 2018 will follow. Keep updated at getinthering.co/globalmeetup2018