Organizing a Get in the Ring event in your local community can have great impact for the startups in your ecosystem, which is something Fernando Arce, CEO of Yo Emprendedor, quickly found out.

Yo Emprendedor is a NGO with the purpose of promoting entrepreneurship as the pillars of economic and social growth and development in Costa Rica. Since 2015, Yo Emprendedor has been responsible for organizing Get in the Ring events in Costa Rica.
Why Get in the Ring?
In Costa Rica, there is a definite need for a change in the perception of entrepreneurship. Many people think that entrepreneurship is a matter of survival and don't realize the full potential you can achieve as an entrepreneur.
"The entrepreneurship mindset is a little bit delayed, I would say". – Fernando Arce
Yo Emprendedor needed a way to change this mindset to be able to positively promote entrepreneurship. They needed a concept that would make entrepreneurship fun, entertaining and unlock opportunities on a global scale. This is what they found in Get in the Ring.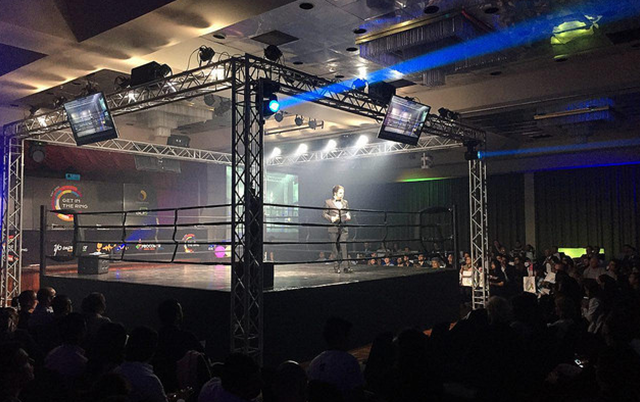 "What we wanted to do was to detonate something that wasn't happening here. It was to show the appealing part of entrepreneurship and demonstrate what entrepreneurship can be" – Fernando Arce
Putting on a show
Yo Emprendedor just finished its third Get in the Ring event in Costa Rica and the success has been visible from the start.The first year the number of attendees doubled from what was expected and this year the attendance number has raised to 500. The number of attendees is not the only thing that is a sign of success. Every year the event becomes more popular and was, this year, attended by policy makers of the country such as Vice President Ana Helena Chacón, Minister of Economy Geaninna Dinarte, and US Ambassador Sharon Day. However, the success is not something that comes from nothing. Yo Emprendedor has made it a priority to make it a great event for startups, visitors, jury and everybody involved. This all starts with the process.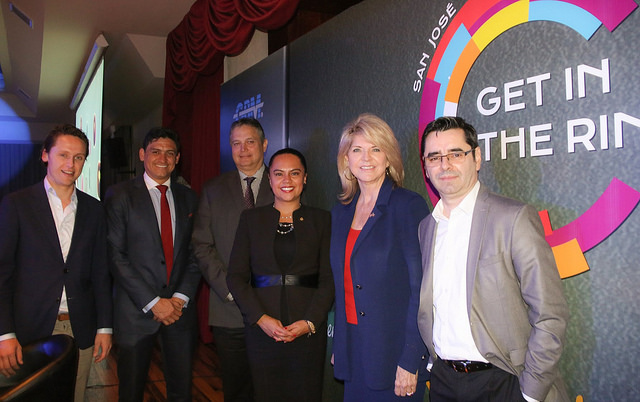 In order to make sure everyone understands the concept and that only the best startups are involved, Yo Emprendedor organizes a webinar and selections beforehand. Furthermore, startups receive coaching sessions with mentors to educate the entrepreneurs. For the show itself, they also go all out.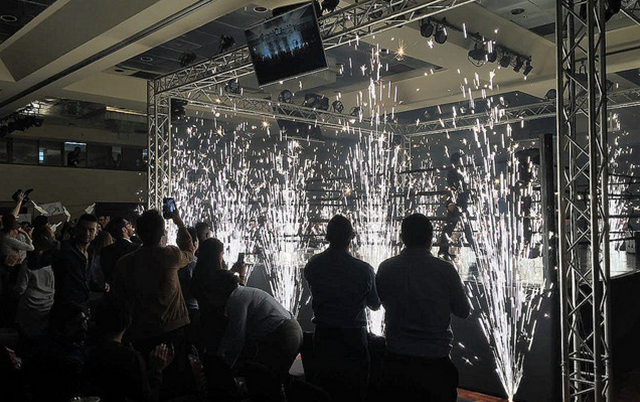 "We do it a little bit more explosive. We invest a lot in the production and the scenic. We use a real boxing ring and we have a lot of lights and fireworks" – Fernando Arce
Check out their aftermovie from last year's event below:
Moreover, they have also found a way to extend the Get in the Ring concept to influence the new generation of entrepreneurs by organizing a Get in the Ring Youth event. This is done to teach kids from the age of 8-18 the entrepreneurial mindset in a fun and entertaining way.
FIND OUT FIRST ABOUT OUR ANNOUNCEMENTS AND EVENTS
Be inspired by cutting edge technologies from all over the world and stay up to date with the latest opportunities for startups.
SUBSCRIBE TO OUR NEWSLETTER
The impact for startups
With Yo Emprendedor's mission of promoting entrepreneurship, the Get in the Ring concept has been a great enabler.
"Get in the Ring, besides being a great opportunity for startups to make it globally and to have a great experience on their own, it is also a great dynamic here in the ecosystem" – Fernando Arce
They have been able to give the startups in their community an opportunity to show their potential, both locally and globally.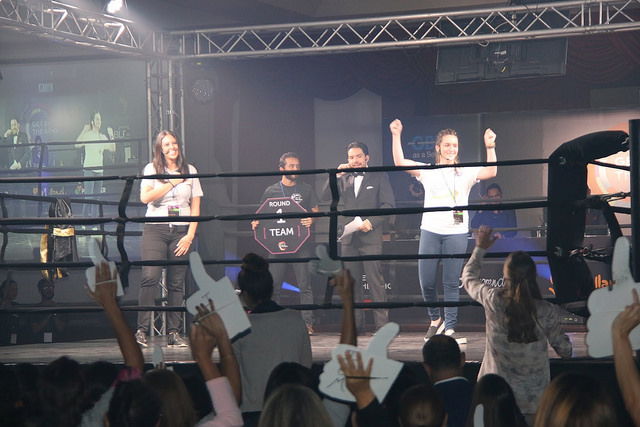 "From the first year we were able to send two startups to the regionals in Mexico, and in the second year three of our winners went to Singapore [edt. Global Meetup 2017]. It is a great experience for them. They actually came back and even got investments " – Fernando Arce
It is not only investments the startups have secured. Jorge Lacayo, founder of GasPro said: "Get in the Ring has opened my eyes and now my biggest client opened their eyes for us as well", as they managed to connect with a gas station company in Costa Rica after Get in the Ring.
With the last event, Yo Emprendedor presented three startups who will participate in the Global Meetup in Cascais in May 2018 to unlock more opportunities for their future development.
Do you want to organize a Get in the Ring event and bring great opportunities for your startup community? Please contact anouchka@gitr.co