Dror Tamir, co-founder of Hargol Foodtech battled for world domination in Singapore and was named Middleweight Winner of the Global Startup Competition. Success is followed by more, as they just raised $600k in seed funding from Sirius Venture Capital in Singapore and SLJ Investment Partners in the Netherlands.
Hargol Foodtech has transformed grasshoppers from a farmer's worst nightmare into a sustainable, high-quality protein ready for commercial farming. Before Hargol, grasshoppers were not available year-round, and cultivating them was a lengthy, costly process, not yet attempted on a commercial scale.
The use of alternative protein sources is growing, while edible insects are gaining momentum as a high-protein and low-cost option. Hargol has reduced the incubation period and optimized feeding to create a year-round production cycle. It has also created protein sustainably, through a very low water footprint, extremely low greenhouse gas emissions and zero farming waste. 
FIND OUT FIRST ABOUT OUR ANNOUNCEMENTS AND EVENTS
Be inspired by cutting edge technologies from all over the world and stay up to date with the latest opportunities for startups.
SUBSCRIBE TO OUR NEWSLETTER
With the investment, Hargol wants to scale up their production capacity, as CEO Dror states it:
"Hargol FoodTech is the world's first commercial grasshopper farm. Our unique grasshopper protein, superior to any other protein source in nutritional content and efficiency, attracts customers globally. We will use the funds we raised to expand our production capacity to meet the demand we have from the market," remarked Dror Tamir, CEO of Hargol FoodTech

What do the judges believe?
Sophie Dahan, Director of SLJ Investment Partners, commented on their investment in Hargol:
"Possibly the most unusual and exhilarating startup investment SLJ has made. With Hargol, we not only see a company achieving great commercial success, but one having positive social and environmental impact. This is very important to SLJ. We thus have great hopes for Hargol and look forward to being on this unique journey with this game-changing company."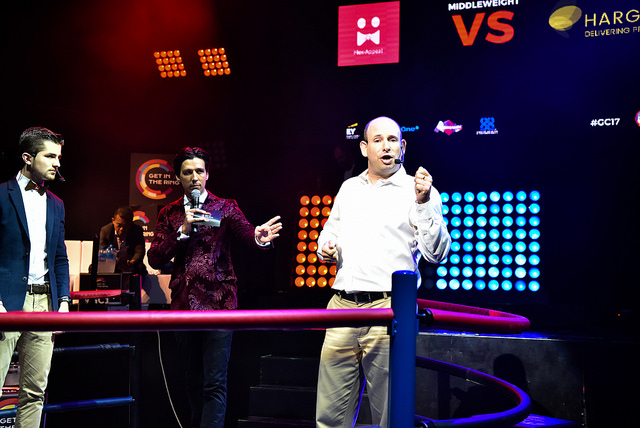 Eugene Wong Hin Sun, Founder and Managing Director of Sirius Venture Capital Pte. Ltd. also commented on their support for Hargol:
"We are pleased to support a revolutionary food tech start-up with forward-thinking and passionate founders. By investing in a venture that offers pioneering solutions to circumvent the foreseeable shortage in animal protein, we are advocating new dietary habits, at the same time generating new market opportunities. The fact that Hargol has won many international awards for its novel methodology and technology is strong validation of rigorous business models and plans. This is one of the prerequisites for continual scaling."
Are you ready to make a positive impact on global warming by replacing traditional protein sources with grasshopper protein? Or are you just curious for the taste? Send an email to corrinke@gitr.co and we'll connect the two of you!
Tags:
Hargol