We spend roughly 8 hours a day at our workplace. In the end, it all adds up to almost ⅓ of our lives, usually inside an office, with the same people. Jobs are in constant change and offices are investing more and more in ways to make the workplace more comfortable, upon the realization that a happier workplace can increase productivity, make employees happier and less prone to changing jobs.
Innovative solutions play an important part in this shift of mentality. From boring old non-inspirational offices to modern, relaxed workplaces that truly inspire and take care of their employees in a more human and personal way. Check out this list we put together of ways to make the workplace happier.
1. Raising engagement
The problem: Almost 70% of the workforce is not engaged
The numbers are surprising. In the U.S., according to a Gallup report, only 32% of employees are engaged. The data shows that 51% of employees are unengaged, and 17% are actively disengaged. Work engagement is most often defined as "…a positive, fulfilling, work-related state of mind that is characterized by vigor, dedication, and absorption". Still according to the report, engaged employees support the innovation, growth and revenue that their companies need.
So the big percentage of disengagement creates a huge problem for companies and for employees. Engaged employees are more productive, more satisfied and enhance the company culture. Although payment is of course a big part of engagement, other factors play just as an important part, such as human connection, peer recognition, self-expression, a stimulating career path, personal growth, sense of community, and other intrinsic incentives.
The solution: Perkbox
Perkbox is an employee engagement platform that gives the team benefits that inspire a unique employee experience, enriching their personal and working lives. They offer ways to stretch the employee's' paycheck, recognition and reward tools, insights and wellness.
Their reward system allows users to celebrate, recognize and showcase outstanding employee efforts, to ensure everyone is recognised for a job well done and to incentivize behaviors that achieve the organisation's goals.
They also offer many perks, from learning facilities to salary stretching schemes, life essentials to luxuries, they claim the perks can make the employees' pay cheques go further while boosting the employee value proposition (EVP). Some perks include access to hundreds of discounts and freebies from leading brands, discounts on food and drink, free gym classes and many others.
2. Investing in mental health
The problem: 23% of employees are feeling burned out at work very often or always
Now more than ever, evidence has shown that employees are suffering from burnout, a process of chronic stress. This happens when employees have too many job demands, too few job resources, and too little recovery, both at work and outside of work for an extended period of time.
This is bad not only for employees' mental health state and overall satisfaction, but also for the company productivity. Burned-out employees are 63% more likely to take a sick day and 2.6 times as likely to be actively seeking a different job. And even if they stay, they typically have 13% lower confidence in their performance and are half as likely to discuss how to approach performance goals with their manager. It can even lead to dramatic outcomes, since stress at work often results in poorer decisions, worsening health and more aggressive leadership.
The solution: Nice Day and Sleepio
Thankfully, there are many ways to improve employees' mental health. NiceDay offers professional help using an app and real therapists. Companies can hire their services to offer to their employees help tailored to their needs: preventative, for support or as treatment in the event of a breakdown. It's all strictly confidential.
Sleepio tackles one very important issue that often interferes directly in people's mental health: lack of sleep. They have an online test that delivers the right level of help to everyone, from a personal Sleep Score and sleep report to weekly sleep guides. Those with the most severe problems get access to their proven program, based on Cognitive Behavioral Therapy, and tailored to each individual's needs by their virtual expert.
3. Bringing nature into the office
The problem: Humans are not connected enough with nature
Humans possess an innate tendency to seek connections with nature and other forms of life, this is called biophilia. However, this has proven hard to do as housing density, commute times, and office hours increase. Humans are spending less and less time in natural environments and that has a direct effect on their quality of life. Just being able to see nature has been shown to increase both self-esteem and mood and there are even studies that suggest that looking at nature can cause the brain to shift into a different mode of processing.
If we are spending almost one third of our lives in the office, incorporating nature into this environment can make a huge difference. Psychologists from Exeter University found employees were 15 percent more productive when even just a couple of house plants were brought in the office.
The solution: The Sill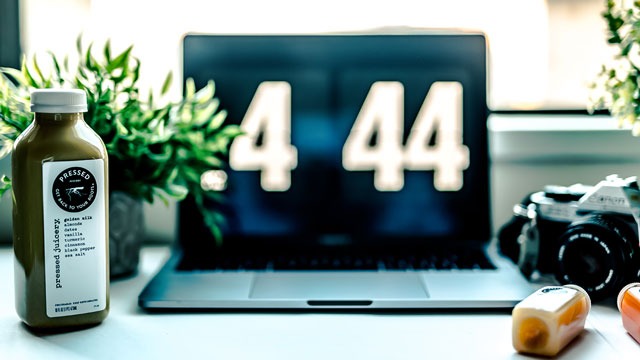 The Sill is an American startup that started as a delivery service for plants, with simple care instructions, a money-back guarantee and direct access to our team of plant experts to answer any and all questions. However, they were soon discovered by tech giants, Google, Vine, Bitly, Birchbox, WeWork and Spotify, who paid The Sill to equip their offices with plants.
4. Increasing wellness
The problem: Illness affects the working population
Work can negatively affect health, be it from sitting in the same position for a long time or even injuries, accidents, and illnesses from exposure to toxic chemicals. Helping employees achieve positive physical health means helping them lower their risk for chronic illness, maintain a healthy weight and prevent other issues like chronic fatigue or headaches. Supporting physical wellness in the workplace can even help increase the lifespan of employees.
The solution: Exubrancy
Exubrancy offers in-office fitness, meditation and massage. Their aim is to help organizations maximize employee health and happiness. Employees who participate in fitness programs have been shown to have 15% lower turnover than non-participants. When it comes to meditation, a NIH study showed a 23% decrease in mortality in people who meditated versus those who did not. And massages can provide mental downtime, an opportunity to relax, refuel, reflect and digest new information.
Do you have a solution that can improve workplace happiness? Join our Challenge.