Hunger alleviation and sanitation are two of the Sustainable Development Goals (SDGs) issued by the United Nations. And we are very well familiar with them and their impact on countries and societies. Can a startup have a real impact on agriculture? Can one solution solve two problems? Agri Business Consulting can!
Dr. Bachir Bounou Issoufa is the founder of Agri Business Consulting (ABC) and the winner of Get in the Ring Niamey. We sat together to talk about sustainability, household waste and gardens. What's the common between them and how ABC helps us connect the dots?
THE STORY 
Everything began in 2011 while Issoufa was doing his Master degree on Agro-Environmental Protection. He noticed as part of his studies that in Niger and Africa in general, there is a problem with household waste. Years later, after his Ph.D. in Soil Sciences in 2015 and because of his implication in community empowerment, Issoufa became a part of the Mandela Washington Fellowship, a program run by President Obama in order to promote young African leadership. During his time in the States, he discovered different models to deal with household waste. When back home, he wasted no more time and created Agri Business Consulting (ABC).
HOW IT WORKS
ABC is not only household waste management but it contributes to decreasing the risk of public diseases and pollution in the cities. The startup is collecting biodegradable waste from households and transforms it into compost. Later on, they can use the compost in farms as a soil fertilizer for high nutritive vegetable production. Also, ABC is collecting the plastic waste from households and resells it to recycling companies.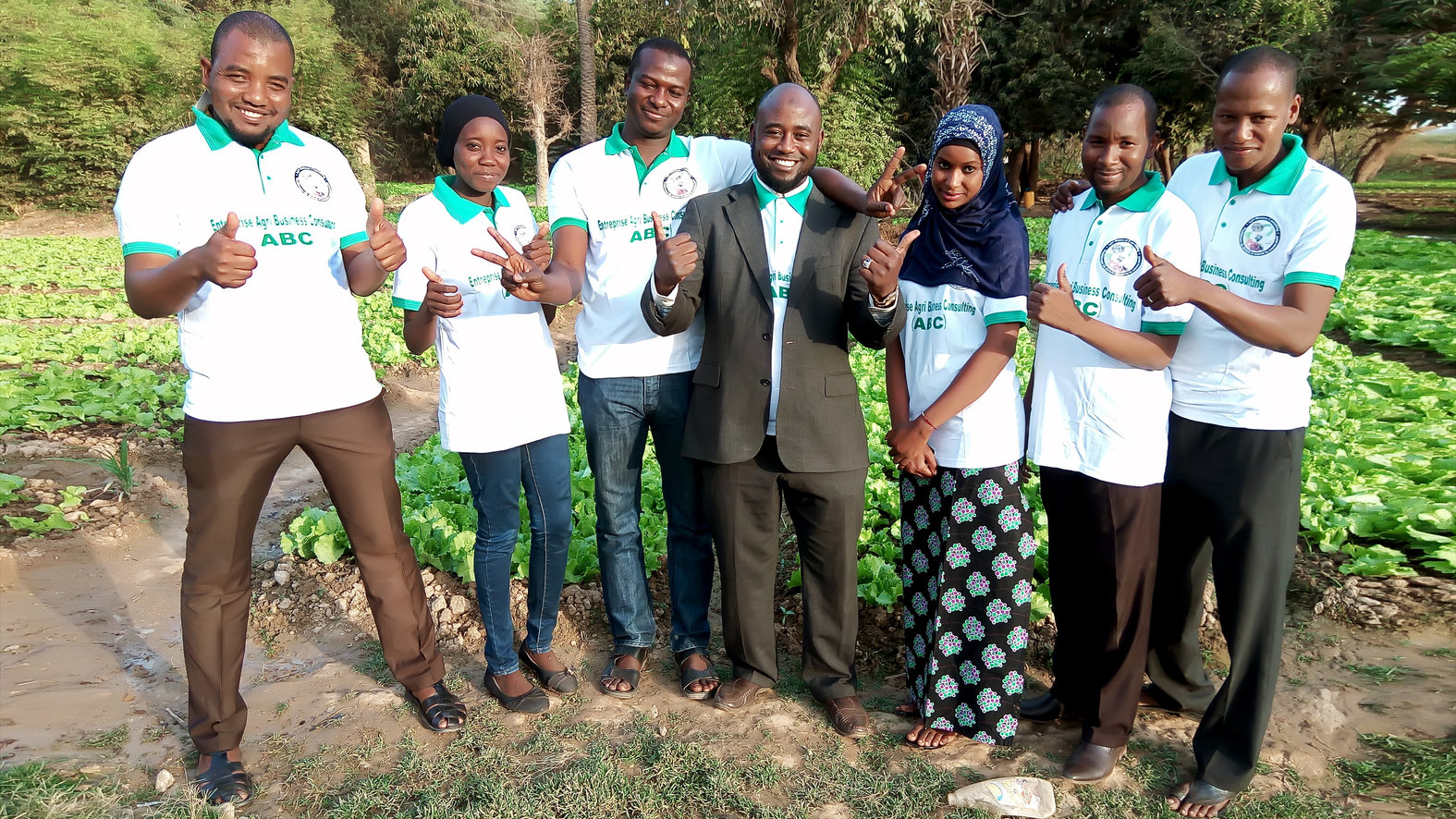 SUCCESS
The startup is taking one step at a time. Currently, ABC is focusing on reaching sustainability. Issoufa is confident about the success and impressive contribution of the startup in the near future. He is among the few entrepreneurs who are dedicated to household waste transformation and high-quality vegetable production in Niger. His biggest wish is to build his own recycling factory for transforming biodegradable waste into biogas and plastic waste into useful materials and started selling their vegetable products at international markets.
CHALLENGES
ABC will change the way households manage waste by providing them a smart method to do that. Your waste will become fertilizer for your tomatoes, moringa, onion, potatoes…etc in a no longer time! This can improve the productivity of the farms substantially. To achieve those ambitious goals the startup will need to improve the technical capabilities and the business potential of the company. Those are in fact the biggest challenges that the startup is currently facing.
CONNECTIONS
Agri Business Consulting sets a high promise to disrupt the waste management in Niger and transform that into products of help for the society. Actually, his team of 20 dedicated people is spread from the waste collectors to farm vegetable producer. To get even further in their quest, Issoufa and his team will need key partners and investors to grow. Would you be part of this exciting experience? Come out and let's drive the train together for a better world!
Agri Business Consulting will be part of our Global Conference from 17th to 19th of May in Singapore! Do you want to meet Agri Business Consulting in person? Join the Global Conference at getinthering.co/globalconference
Tags:
abc