Try to imagine your life without something as simple as energy. No TV, no light, no internet, no hot water. Using kerosene, battery lamps or candles for lighting and cooking with firewood or charcoal. Seems like something from the past, a distant reality, yet in Sierra Leone, one of the poorest countries in the world, approximately 90% of the urban population lives like that. And in the midst of all of this, what we see are some remarkable young innovators, such as Mohammed Kamara, coming up with inventive and resourceful solutions to help their communities. Unfortunately, lack of support in a still nascent ecosystem does not give them the opportunity to grow – yet.
FIND OUT FIRST ABOUT OUR ANNOUNCEMENTS AND EVENTS
Be inspired by cutting edge technologies from all over the world and stay up to date with the latest opportunities for startups.
SUBSCRIBE TO OUR NEWSLETTER
Mohammed is only 24 years old, but is already making a huge difference in the lives of many people around him. "There is a huge number of people who don't have access to energy, some have 2 hours of energy a day and I wanted to find ways to solve this", he explains. Together with his partners, Mohammed started a YouTube channel where he publishes videos building his prototypes. Using recycled materials, such as PVC pipes, plastic bottles and spoons, he designs and fabricates energy systems for small communities and now he is looking to scale.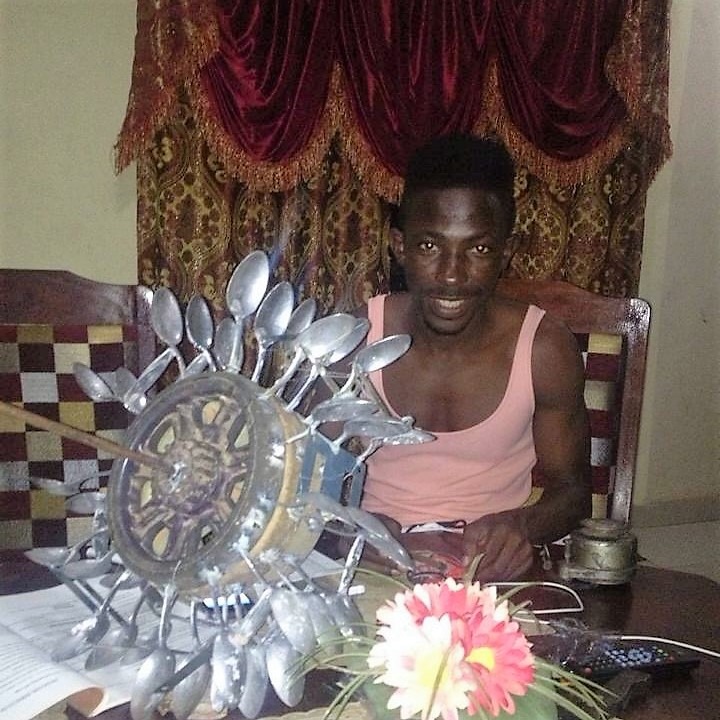 He studies Physics in the University of Sierra Leone, and using basic concepts of physics, he converts a type of energy into electricity. In the videos we see a wind generator, solar and mechanical energy devices, all made of recycled materials. Light Salone Innovation has already brought energy to more than 50 homes in the country and they are now working to increase, scale up and take their affordable, green innovations to many more households.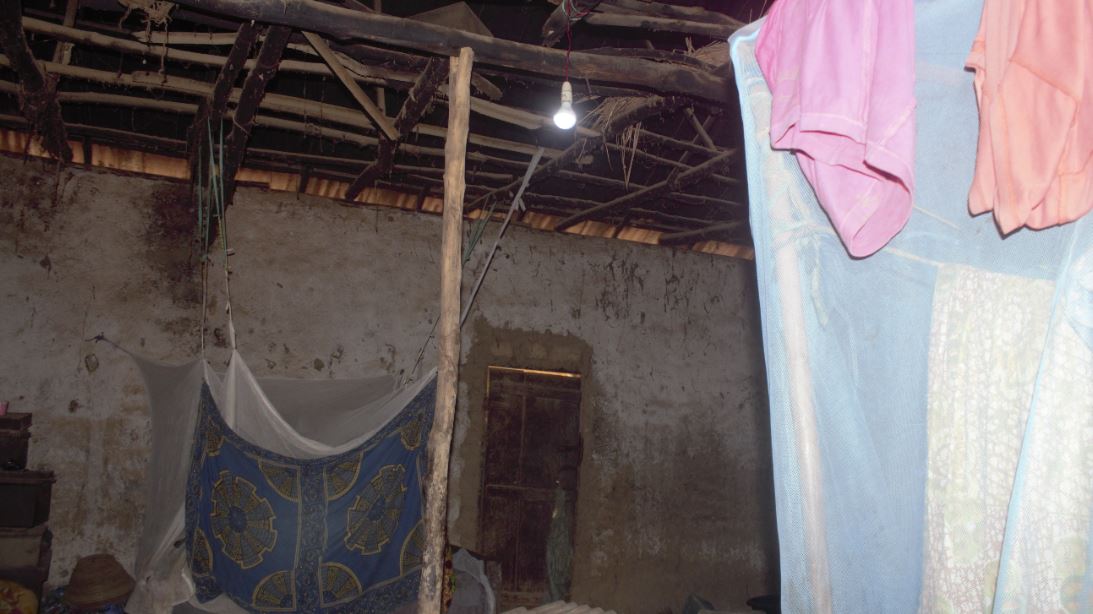 His innovation has the ability to help many people, however, due to the difficulty to find support and investors, it is hard to move forward. Another promising innovator, Emmanuel Mac-Boima, has the same problem, he had to invest in his startup with his own money. "I brought my business to this level all from own pocket, I didn't get help from anyone. We had a detailed business plan, with everything that is required, and we approached banks, but nothing came out of it and that is frustrating", he explains.
Emmanuel is the founder of Shae Recycling, a company that collects waste from people's houses in a responsible and safe way, and reuses it. They turn plastic into pavement tiles, ideal to use outdoors, turn tyres into armchairs and other recycled plastic objects into pencil holders, gift boxes and flower pots. He was moved by a desire to create impact in his community, generate jobs and create a value chain. It has proven hard, since the whole aspect of recycling is still new in Sierra Leone, and people need to be introduced to the concept, but Emmanuel persists.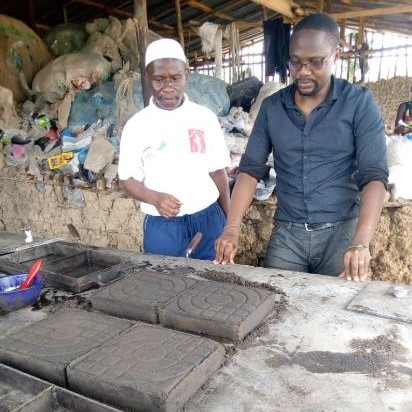 A nascent ecosystem
The one thing these two stories have in common, apart from the difficulty to find investment, is that they're both only one year old. "We started this conversation one year ago about the need to look at the ecosystem as a way to support entrepreneurship, before that, it was not even a topic", tells Francis Stevens George, managing director of GEN Sierra Leone.
20 months ago, Francis started his fight to enable the ecosystem in the country by engaging key people and institutions. "We believe that in a nascent ecosystem, you have to build on the network, then you can start the conversation", he says.
"There are no good role models and there is this notion that entrepreneurship is not interesting, that people are just wasting time"
There are many challenges to overcome. The culture is one of them, entrepreneurship is hardly ever seen as a viable option and, with the lack of an ecosystem in place, it makes it even harder. Francis explains that the usual path is to go university, then get a job with a suit and tie. "There are no good role models and there is this notion that entrepreneurship is not interesting, that people are just wasting time", he says. The government also does not do a lot to support the ecosystem, but with the appointment of a new Chief Innovation Officer, it seems like things are moving in the right direction.
Skeptical corporations and the unwillingness to invest is also a huge challenge, that is why one of Francis' proudest accomplishments is having established Freetown Pitch Night. This event happens once a month and has encouraged young people and investors to become more engaged and bring their ideas forward. According to Francis, old corporations do not take young people seriously. "I invite them to listen to the pitches and they are surprised, they don't even know there are innovators like this in Sierra Leone", tells Francis. One example of success was Emmanuel, from Shae Recycling, who got a lot of positive feedback, advice and interest after participating in one of the pitch nights. "These events are necessary and we need more of them".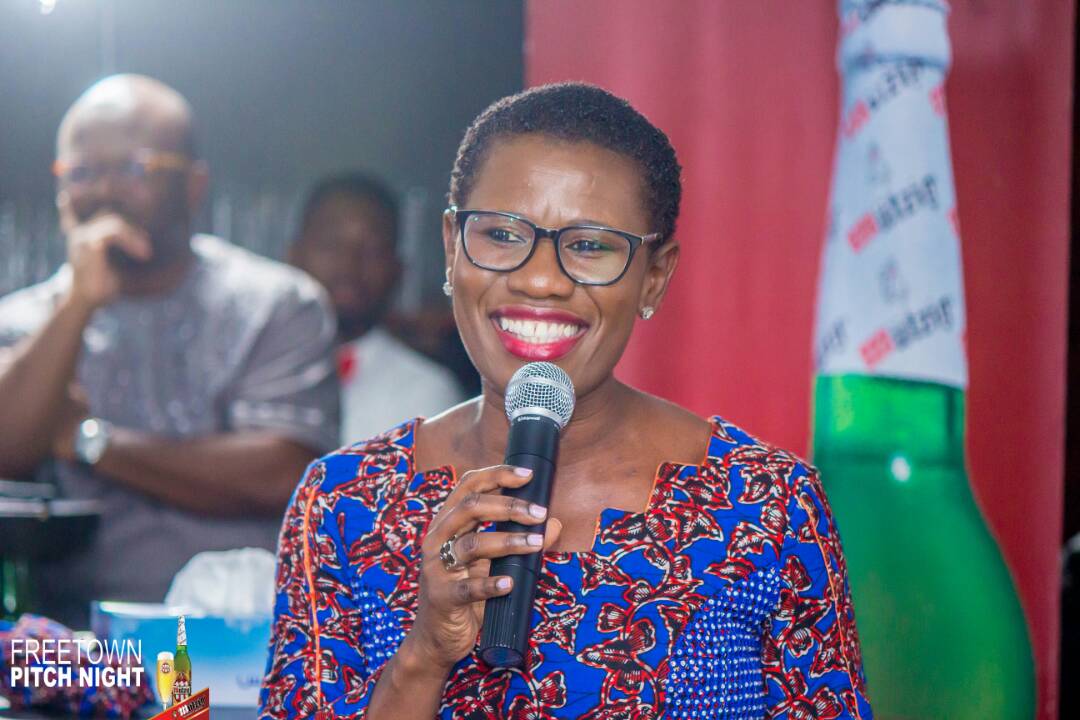 Hope
Francis is determined to do everything he can to enable the ecosystem in Sierra Leone, and he believes organising  a pitch competition event with Get in the Ring can do wonders for the country. "It can help tremendously. First, it augments and enhances the Freetown Pitch Night we've been doing successful for more than a year, it also fits in very well because it offers the opportunity to participate in the Global Meetup, and we are able to bring all the investors and give them a role to play in the event".
Emmanuel and Mohammed are also excited about the possibility not only to compete but to see what it can do for the ecosystem in Sierra Leone. "The more of these events you have, the more impact and awareness it creates in the ecosystem. When you see young people selling their ideas, it motivates you to do something. Instead of waiting for someone to give you a job, you see young people trying to make a difference in their community", explains Emmanuel.
Mohammed says he has seen the effect a Get in the Ring event has had in other countries and is hopeful. "This event is what we need here, it is what has been missing all this time. We believe it will create impact, help us reach the market with our products and achieve our dreams".
If you are an innovator in Sierra Leone and would like to join the event on the 14th of November in Freetown, click here.
Tags:
GM19
,
Sierra Leone