Interview with Nicholas Clermont – Chief Operating Officer at SomaDetect & Winner of the Qlip challenge pilot contract and Global Meetup ticket
On the 22nd of February, 10 selected startups from all over the world came together in Zutphen, The Netherlands, to get in the ring and pitch in front of Qlip, Europe's biggest dairy testing lab. Qlip had proposed the challenge to the startups to find ways to disrupt the current market of dairy testing with innovative solutions. At the moment, dairy first needs to be shipped to a central dairy testing lab before it can be tested on quality or diseases, which is very inefficient. Qlip was interested to discover new technologies which enable real-time testing on farms, improve dairy quality assurance, or make the dairy testing process more efficient in general.
For both Qlip and the startups, it was a fantastic day. In total 3 companies won a pilot contract with Qlip, with one of the winners also winning a ticket to the Get in the Ring Global Meetup in Cascais, Portugal – which will be held from the 30th of May to the 1st of June by the way! The startup which won both prices was SomaDetect, represented by Nicholas Clermont, who came all the way from Canada! We at Get in the Ring got the opportunity to do a small interview with him after he left the ring!
Congratulations Nicholas! You won both a pilot contract and a ticket to the Global Meetup. Amazing! How did you experience this day?
Oh, it was an incredible experience. The thing that I noticed the most and that I found most compelling is being in the room with everybody having dairy quality as their main focus and mission. As a dairy quality startup we go to a lot of startup events and often enough we are the odd one out! Talking about cows, milk, milk quality and how that is important… But here we are surrounded by people who all get it! So that was the most inspiring thing; to talk with people who actually understand what you are doing and why you want to do this!
How nice to hear! What did you think of pitching in the ring?
I definitely enjoyed it! I never experienced it like this. I like the format. It is quick and gritty. You need to get to the granular details very quickly. I enjoyed that. And I saw that the others also enjoyed it too. It is a good way to communicate something and you have to really know what you want to say in a short amount of time.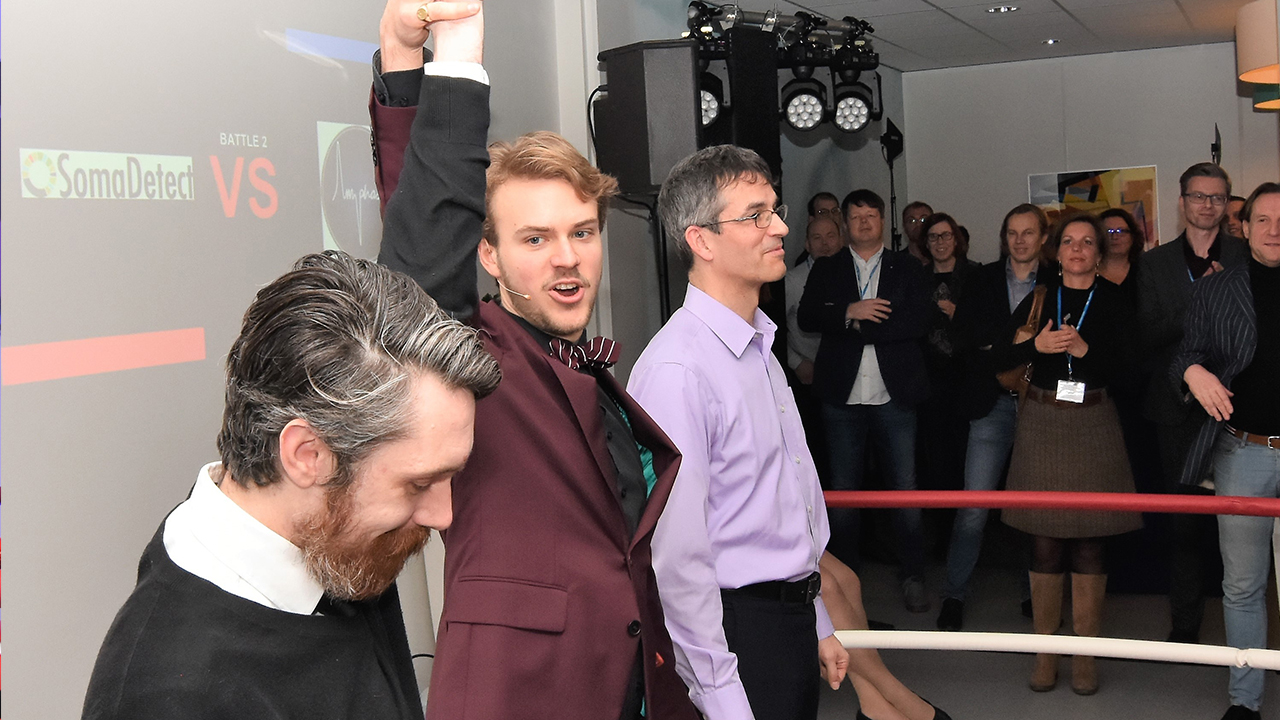 Did you expect to win?
We never truly expected to win. We always try of course. But you know, for our company we wouldn't have taken no for an answer! For us, since we do AI, there is this connection with dairy quality companies to do data analysis with us which is critical. And we've been going at it in Canada and the US building similar partnerships. Partnerships with Qlip are critical to our business. So if they said no to us today, we would have been calling them and emailing them day in and out until they would say yes.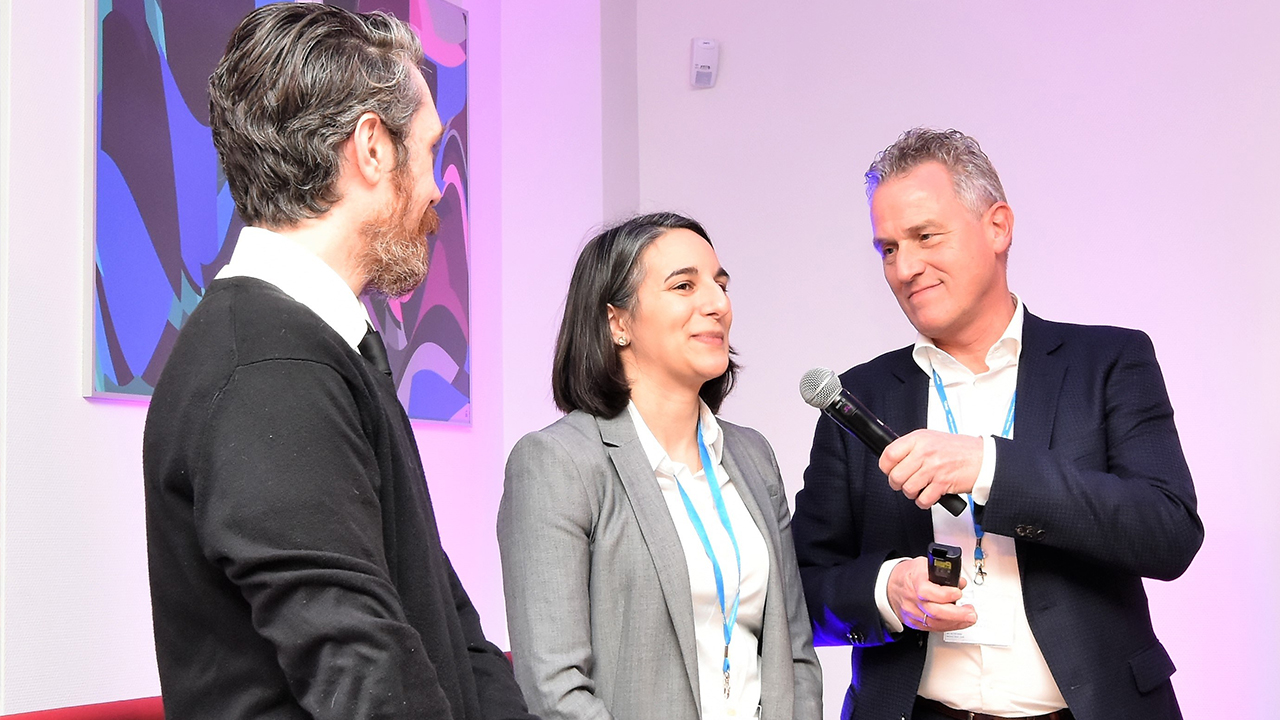 How do you see the future of your collaboration?
It is exciting! It is exactly what we needed and have been looking for. This will help us get to the market faster. And since it is Dutch dairy milk, yeah, that is huge. 65% of farmers in Canada are Dutch descendants actually. We are connected with them. It is very exciting. We will be in a position where we can put our sensor on the market and do it with people who have dairy quality at heart. And that is awesome.
Want to learn more about SomaDetect and their technology? Make sure to check their website or contact: corrinke@gitr.co to get in touch!
Tags:
Somadetect