On the 20th of December the final event of the InspireU Challenge took place in Riyadh, Saudi Arabia. Six selected startups had the chance to pitch their solutions to investors and business leaders from STC. During the event one of the finalists even got an investment offer from an American investor in the audience.
The event and the challenge
The InspireU Challenge is a challenge organized by Get in the Ring and InspireU as a way to source startups that are developing digital solutions and can potentially work with STC as partner or customer. Startups from all over the MENA region responded to the question: "who will disrupt the digital marketplace?" by applying to the opportunity. Out of more than one hundred applications the top six startups were selected and invited to pitch in Riyadh. The startups are based in Sudan, Morocco, Qatar, Jordan and Saudi-Arabia. The winning startups were Simpay, LIK, and Pick.
5 corporates are ready to work with you
We've got new business opportunities to start working with Industry Giants!
We're looking for startups in MedTech with Philips; HighTech with ASML & NTS-Group; and Fintech with both EY and ABN AMRO Bank.
Are you ready to land your next big corporate client or partner?
TAKE THE CHALLENGE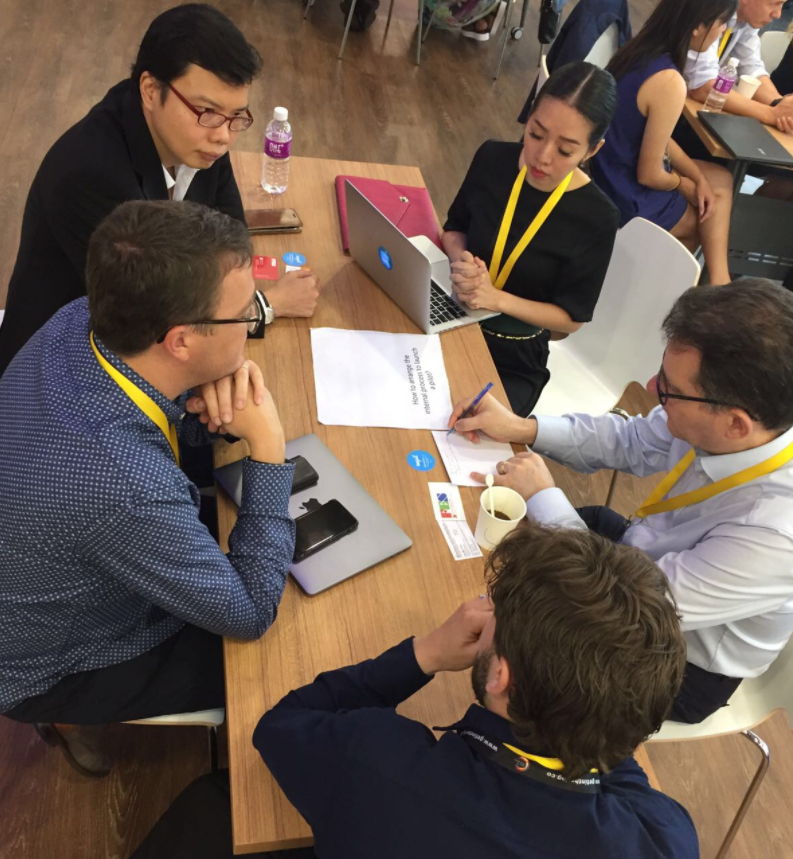 Investment offer by visitor
It pays off to know what you are looking for, take the stage, and tell everyone. Ahmed Elmurtada stood in the Ring pitching his heart out, when he mentioned he was looking for 100k USD for 15 to 20% equity and a partnership with STC to expand his service with more telco partners. An american investor in the audience stepped in and shouted "I'm interested to invest!". He made sure to exchange cards afterwards and start the negotiations. Ahmed is co-founder of Simpay, a Khartoum based startup focussed on the use of phone credits as a payment method and the transfer of these credits between different operators.

Logistics
Pick – rationalize and speed up package deliveries
Hammaly – delivery-on-demand service, enabling businesses to scale through 
a shared economy of driver

Digital payments
Simpay – phone credits as a payment method and the transfer of these credits between operators
Aman – a mobile platform the manage purchase points easily and securely

E-Commerce
LIK – free phone credits in exchange for advertisement space on smartphones
Jamalon – online bookstore offering millions of Arabic and English books with worldwide delivery