In 2014, during the Nuclear Security Summit, former US President, Barack Obama, described the city of The Hague by using an untranslatable Dutch term: gezellig. By that, he meant that the city was a unique combination of charm, hospitality, and coziness. For many, the city is not only very 'gezellig', but also the international symbol for peace and justice, ever since the first international peace conference was held there in 1899. But what does this beautiful history mean for its inhabitants now? And has the city been living up to its past?
Currently, the city has 516,000 inhabitants from 180 different nationalities. Over 50.000 internationals live in The Hague and more than 200 intergovernmental and non-governmental international organizations are housed there. It is a diverse and welcoming city. It is also one of the greenest cities in Europe: 116.000 trees, 885.2 ha of parkland. But what makes The Hague so special is its efforts to continuously improve and make life better for its citizens.
Through the Startup in Residence program, every year the Municipality looks for innovative solutions for its most pressing issues and incubates startups that have the solution. Entrepreneurs can co-create solutions for the city and test them out. This year, they are looking for innovators working with data transferring tools, limiting duckweed growth, 3D scans for buildings, elderly social network, digitization of data flow, homeless housing and financial learning.
Here are three examples of solutions that were found through the program last year.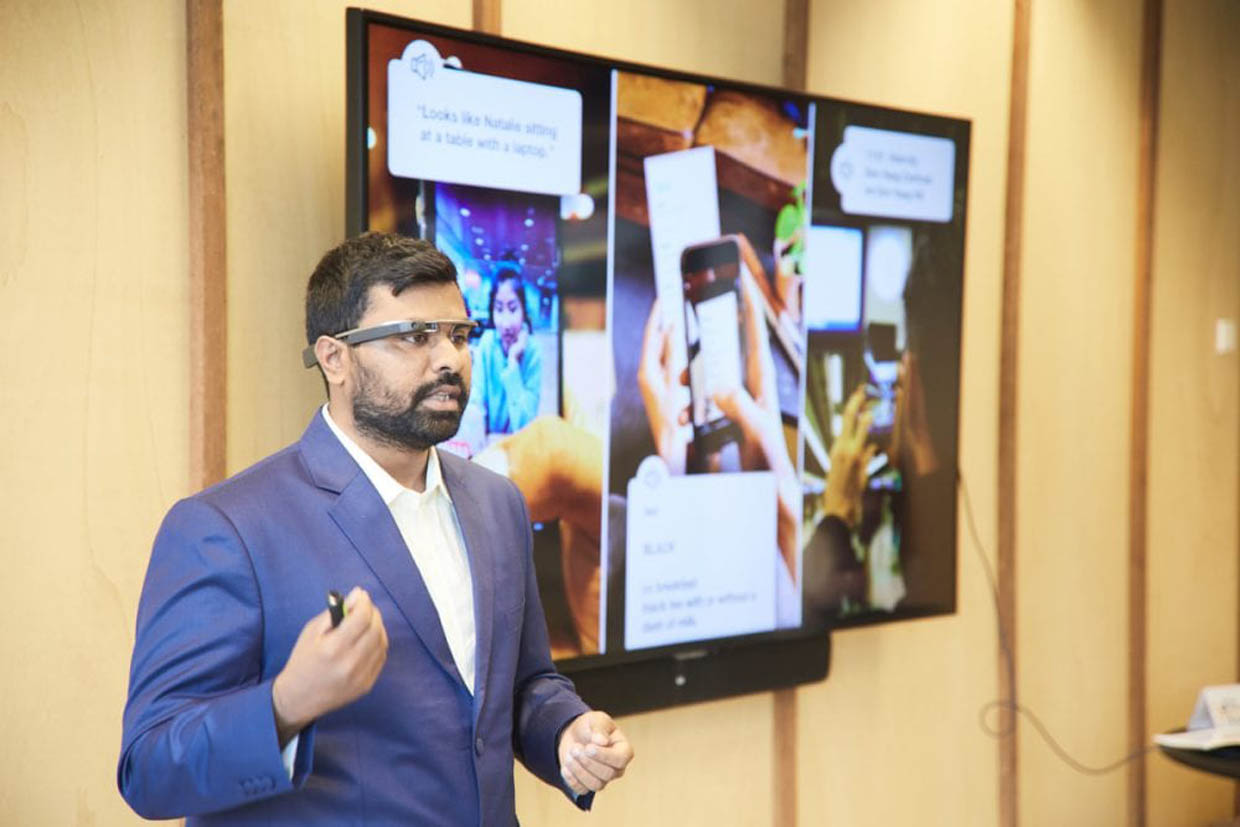 Envision collaborated with the Municipality on the Challenge "The Hybrid Worker": helping people with disabilities gain access to the labor market. It is a tool that uses artificial intelligence to make visual information accessible to visually impaired people. In other words: using computer intelligence to help people who are partially blind, to see and understand things they normally wouldn't be able to independently.
When you set up a business that interacts highly with medical care, working with the government is essential. "We have always been interested in working with the government because it is an important stakeholder in Envision. The government is the only institution that has the motivation for doing good for the public and also has access to the citizens. Startup in Residence showed us that the Municipality of the Hague is actually encouraging startups to solve this problem", explained Karthik Mahadevan.
Envision also received a follow up assignment and is now working on a pilot with 10 visually impaired people in The Hague.
2- Get Chef's
Get Chef's realized the need for innovation when they found out that 31.6% of food is wasted during organized lunch meetings. To solve that, they developed a web-based application for efficient and simple ordering of lunches by employees of the Municipality of The Hague. As individuals consciously select their own lunch, they will never order too much. And they are aware of the external costs, because they are informed about the CO2 footprint and the climate damage of your order. If the meeting is canceled, lunch will also be automatically canceled.
For Bruce Westeneng, one of the founders of Get Chef's, Startup in Residence The Hague was a very useful experience: "You can learn a lot. We have already participated in a similar program, but we had to reinvent everything. This program is really focused on the way your company works, and how it can be improved".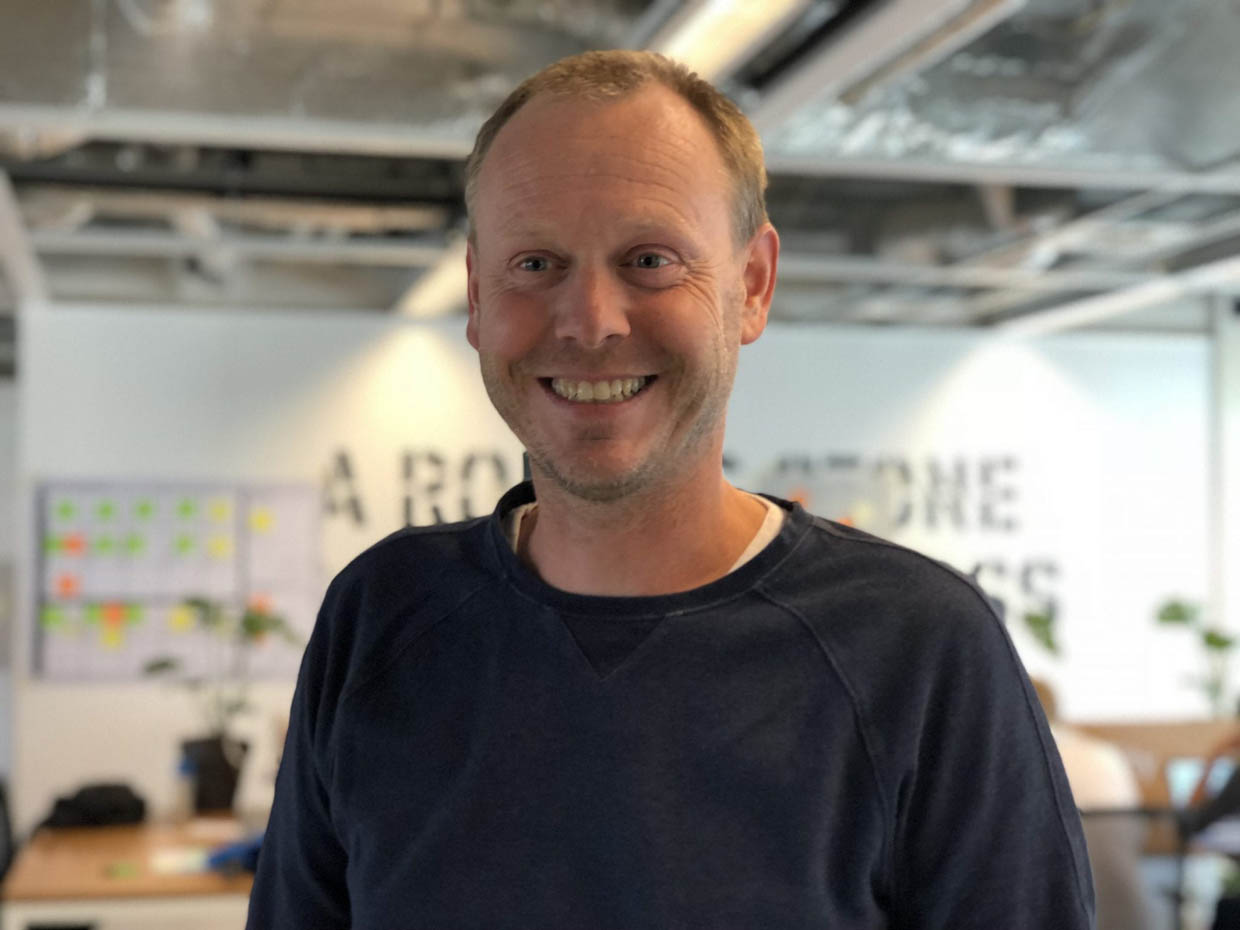 TrustTester Solutions applied for the Challenge "Voting without borders", which asked startups to develop a solution for a digital and secure voting process that allowed Dutch citizens living abroad to receive their voting documents in time to participate at Dutch elections. Arjan van Diemen, the CEO, developed an innovative, widely applicable and easy to use software that enables one to validate information in a quick, efficient and secure way without sharing data.
"During the development of the TrustTester, I have spoken with many customers and I was able to test the solution. The Startup in Residence programme enables you to view your original assumptions from a different angle. What really helped me is the knowledge and experience of the mentors who continuously work with you to improve the solution, strategy, and communication. And: also assign the right priority to this. All in all, very motivating and valuable", said Arjan.
Do you also have a solution that can help the municipality of The Hague? Then apply now for a Challenge!