During the 7th edition of Get in the Ring Netherlands, we decided to make it bigger and better than ever. Together with VenturesOne, we are offering promising innovators founder friendly convertible loans of up to €250K. During the live show, three startups were offered a total of 600k in investments, Bankify, Appjection and SuperSeton.
Appjection was a contender in the second battle of the evening and went up against Warp Industries. Although they did not win the battle, they were immediately offered a 100k invest and a ticket to the Global Meetup. Appjection wants to provide quality legal assistance at scale appealing to wrongful traffic and parking fines.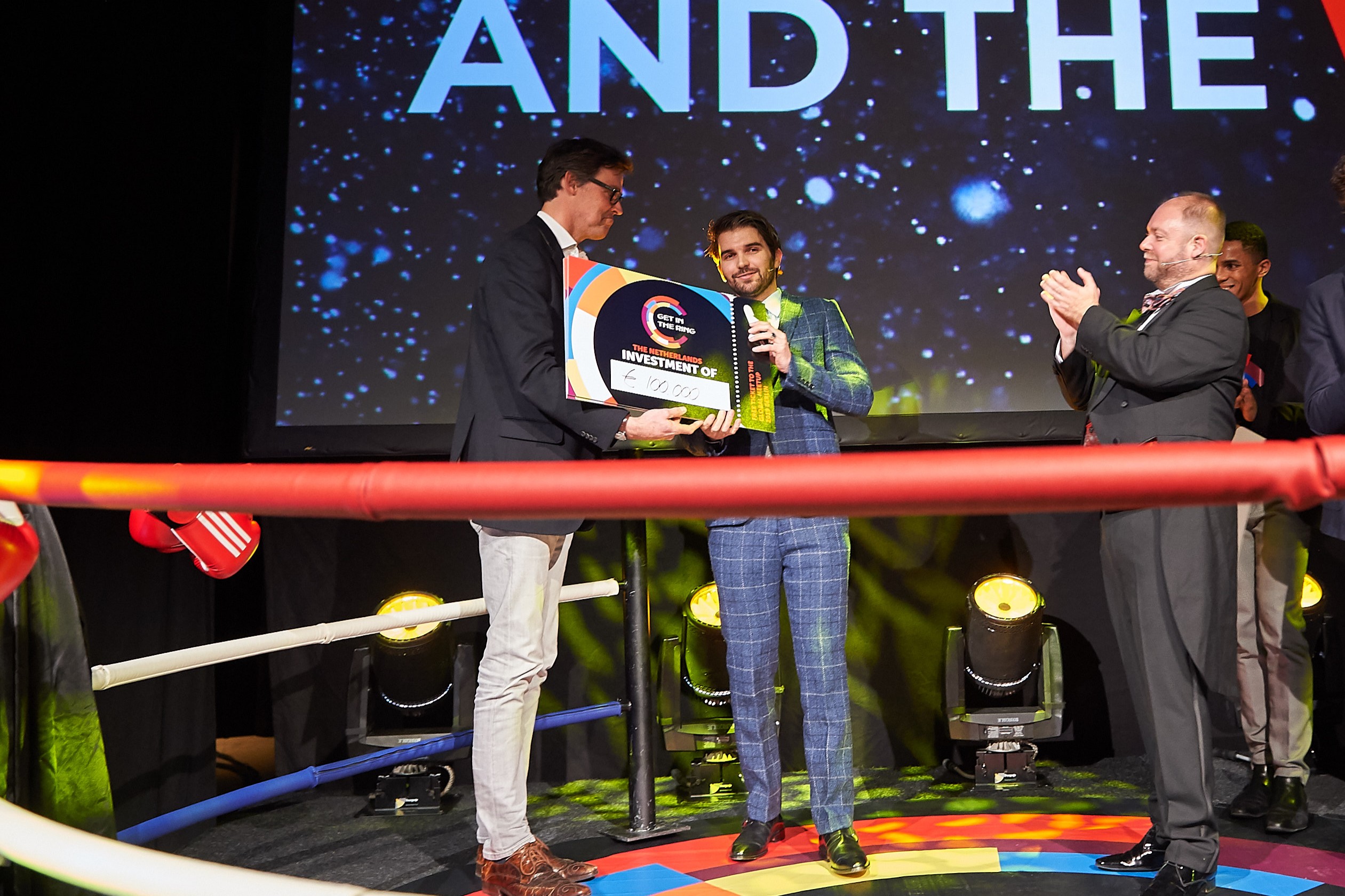 Bankify was the winner of the final battle, against Etergo. Bankify was looking for an investment of 1 million, and, even before they announced they were the winners of the battle, Wilbert Keunen, from VenturesOne, offered him a substantial part of the amount they need. They were offered 250k.
Bankify provides a next-generation user experience to personal finance solutions. Their set of mobile application based microservices are tailored to the ever-evolving needs of the digital native younger segments.
And finally Super Seton was called on stage and was also offered an investment of 250k. They have developed a novel and smart solution for fistula drainage. Their innovation is a smooth, simple and secure solution that prevents unnecessary irritation and discomfort for patients.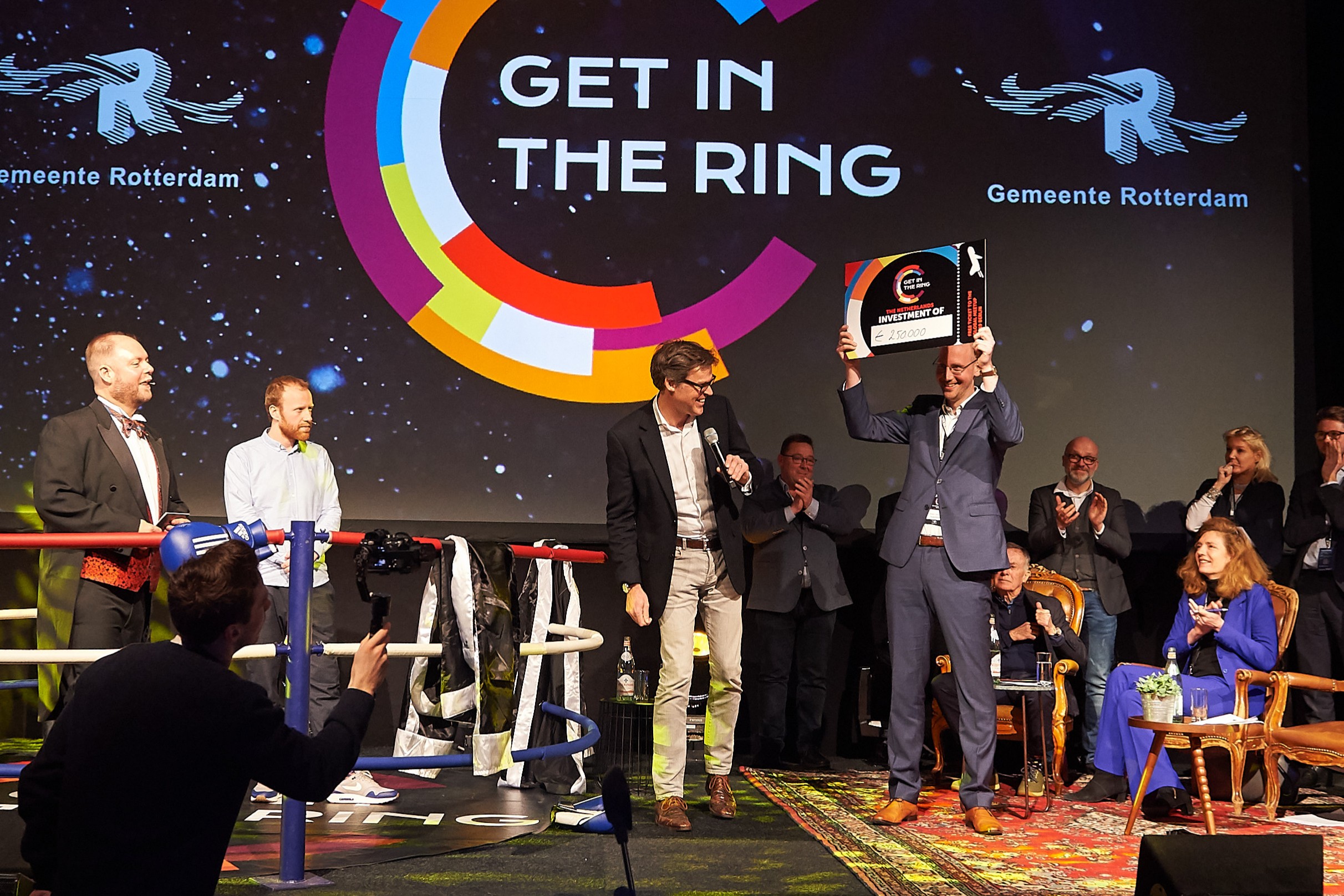 In the next coming weeks, startups will discuss the terms of investments together with VenturesOne and Get in the Ring. If you would also like to be considered for investment, click here. You can also apply for the Global Meetup here.
Tags:
GM19