The Get in the Ring team has been travelling back and forth to China in the last months, to enable startups from around the world to have easier access to the Chinese market and vice versa. We are not tackling this alone, working together with partners like HighTechXL, the Dutch Embassy, XNode (Shanghai), and TusStar (Chengdu).
SHANGHAI
Together with HighTechXL and XNode we participated in the China (Shanghai) International Technology Fair (CSITF), where we launched a partnership in which Get in the Ring will focus on connecting startups globally to corporate and government related opportunities in Shanghai.
The CSITF is one of the biggest tech conferences in China, where industry leaders gather to explore new technology-driven innovations. As Guest Country of Honor, the Netherlands had the opportunity to promote itself as knowledge partner for China. At the Holland Innovation Pavillion, visited by Chinese and Dutch officials, press and technology experts, the Netherlands presented itself as a technology-driven, innovative country, by showcasing its newest tech innovations. such as Travis the Translator: a smart pocket translator powered by AI. This device allows travelers and international professionals to talk to anyone, anywhere.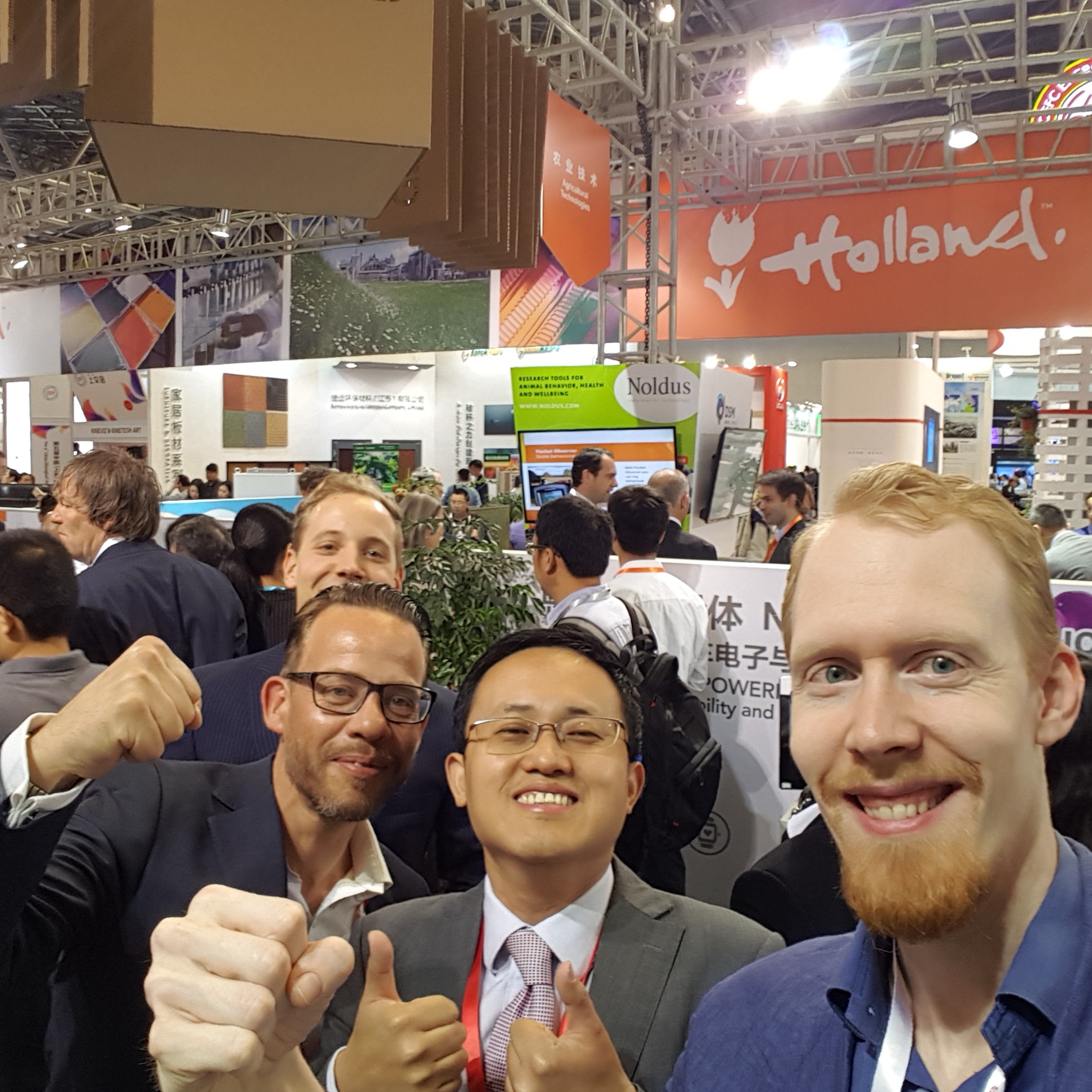 FIND OUT FIRST ABOUT OUR ANNOUNCEMENTS AND EVENTS
Be inspired by cutting edge technologies from all over the world and stay up to date with the latest opportunities for startups.
SUBSCRIBE TO OUR NEWSLETTER
CHENGDU
On the 12th of May Get in the Ring will be organized for the first time in Chengdu, China as part of the Global Innovation and Entrepreneurship Fair 2017. The ambition is to enable startups from around the world to have easier access the Chinese market and to give Chinese startups a global podium to compete on. This fair will gather governmental leaders, representatives of world-renowned entrepreneurial cities, world-famous higher education, research and investment institutions, and ecosystem leaders. They will discuss the global trend of innovation and entrepreneurship and showcase China's achievements in this.
An important part is the facilitating the integration of resources from across the globe, and promoting the flow of the elements of innovation and entrepreneurship. In collaboration with TusStar and the local Chinese government, Get in the Ring Jingrong will launch its first event attracting startups from both China and Europe to compete locally. This event will only be the beginning of a longer collaboration to connect startups to the Chinese market and open up the world for Chinese startups.