Hannover, Germany buzzed with innovation during the world's largest industry fair this April. Together with HightechXL, Hightech Campus and Holland Innovative we organized a special Get in the Ring event at the Hannover Messe.
On the 24th of April, 9 Dutch & 5 German startups got the opportunity to talk business with corporates such as Nokia, VDL, Phillips and Trumpf during speed dating sessions. The event had a royal touch as HRH Prince Constantijn of the Netherlands and State Secretary Sander Dekker pressed upon the importance of bringing startup innovations together with forward thinking corporates. The speed dates resulted in interesting conversations and dozens of follow-up appointments, that might lead to new corporate clients or launching partners for the participating startups.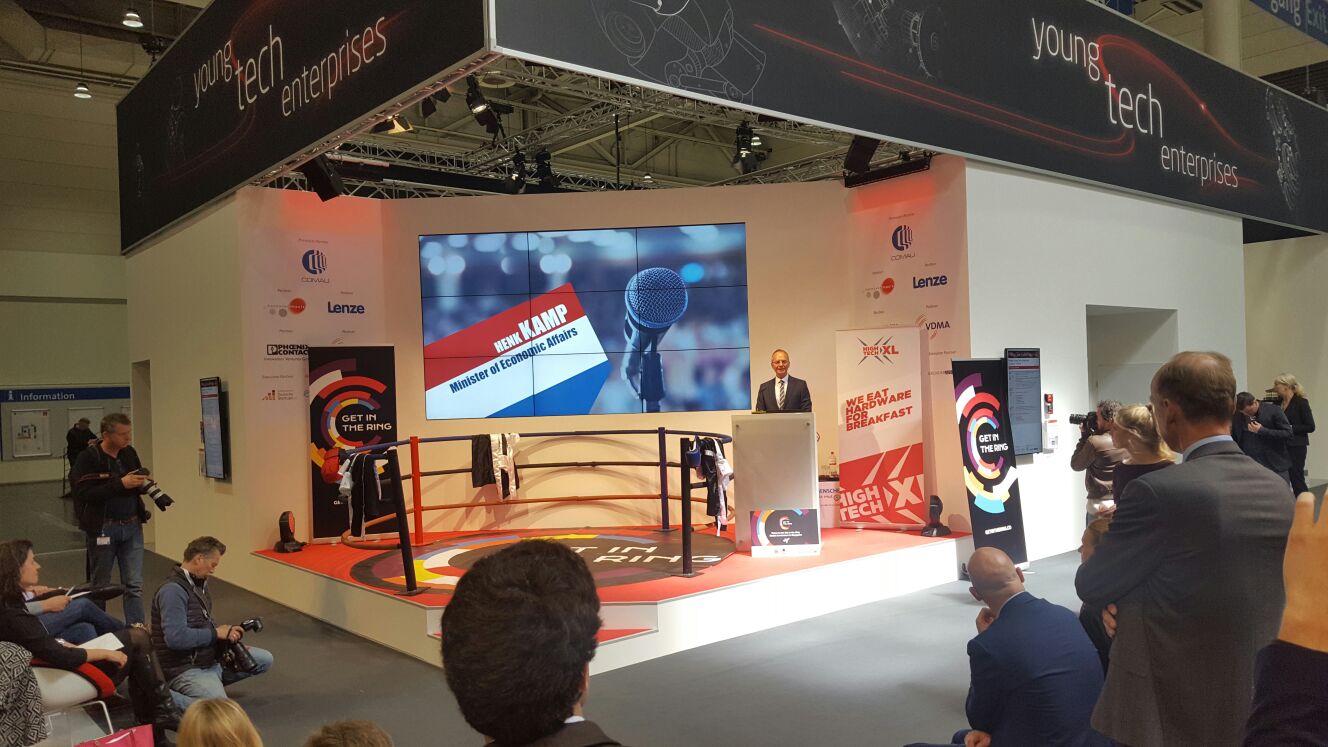 The next day brought more Get in the Ring action to the Young Tech Enterprises corner of the Hannover Messe, as 4 startups were selected to battle in the Ring. Yet again, the guests were impressive: Dutch Minister of economic affairs Henk Kamp and Head of the Directorate SME Advisory Council Sabine Heppler emphasized the importance of cross-border collaborations, corporate-startup collaborations and the support of governments in these collaborations. A great example is this type of collaboration is the recent partnership between the Dutch HighTechXL & German Hightech Startbahn.
In front of these high-profile guests, 3 Dutch (SenseAnywhere, Solarus & ElpanNav) and 1 German startup pitched their company in the Ring. The obvious majority of Dutch startups didn't impress the German startup Novum EngineerING one bit, as they won both confrontations in the Ring. NOVUM EngineerING also won over the jury and was declared the winner of this event.
NOVUM engineerING is a young company, that develops and produces small and smart power electronics for fuel cells and batteries. Their NOVUM Power Inverter combines high efficiency and compact design with remote real time monitoring and an automatic fault clearance option. NOVUM EngineerING will join the Get in the Ring Global Conference in Singapore.
FIND OUT FIRST ABOUT OUR ANNOUNCEMENTS AND EVENTS
Be inspired by cutting edge technologies from all over the world and stay up to date with the latest opportunities for startups.
SUBSCRIBE TO OUR NEWSLETTER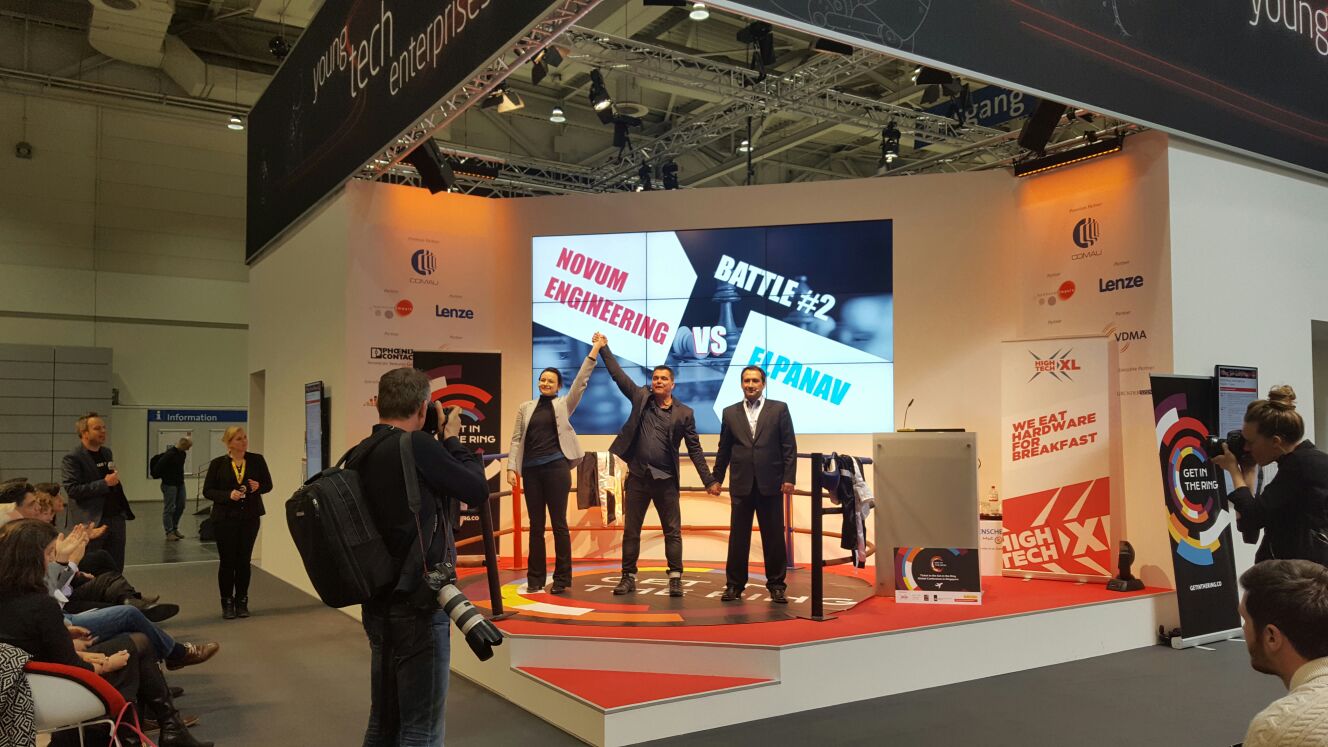 To top it all off, Eindhoven based startup Amber Mobility announced on stage that they will have their self-driving cars in Eindhoven by mid-2018. This fits perfectly in their big dream of making shared, self driving cars possible. We can conclude that the Hannover Messe proved to be the center of innovation and a valuable meeting spot for both startups and corporates.