Our trip to Hyderabad, India turned out to be awesome! It was the first time we ever set foot in Hyderabad and the local community did not disappoint us! More than 100 people were attracted to the magic of Get in the Ring Hyderabad which was held at T-Hub. T-Hub is the biggest startup accelerator in India and that connect startups from the vast Indian startup ecosystem.
The event was  a blast  in the startup community and  widely covered by Indian media outlets such as The Hindu, one of the  biggest English newspaper in India!
The CEO of T-Hub, Jay Krishnan was also part of the event. The director commented a few words on the Get in the Ring concept.
"Get in the Ring for me is a proof of two things: the ability to see some of these fabulous startups that inspire real challenges, and the fact that we see this community build out of what is happening locally."
Especially for the event in T-Hub, co-founder of Get in the Ring Hendrik Halbe flew in to be the honorary Ringmaster! He gave the startups tips and tricks on how to perform better on stage. Twenty-four startups initially participated, out of which six were selected to face-off in the Ring later that day. The audience became more and more anxious to see which startup was going to deliver the knockout pitch. All startups were promising but only one winner got a spot at the Global Conference in Singapore!

THE WINNER
AnyTimeLoan.in is the instant loan destination. Everyone needs that small, instant loan to meet that unexpected demand and someone always looks for a better avenue to park their savings and create wealth. AnyTimeLoan.in is solving this very need by using technology to generate revenue on every loan originated as a flat processing fee and also on every loan that successfully closes as transactional revenue. The very proposition of instant, on the go, 24/7 access to loans (paperless and contactless) makes the startup very unique, providing an opportunity of over 4 billion USD.
5 corporates are ready to work with you
We've got new business opportunities to start working with Industry Giants!
We're looking for startups in MedTech with Philips; HighTech with ASML & NTS-Group; and Fintech with both EY and ABN AMRO Bank.
Are you ready to land your next big corporate client or partner?
TAKE THE CHALLENGE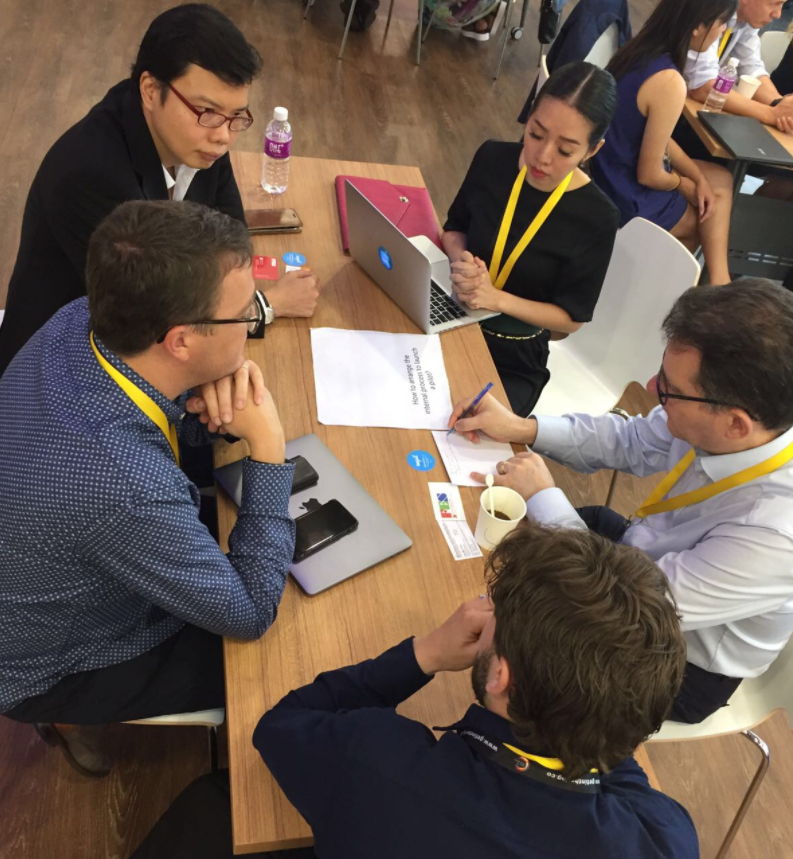 RUNNER-UPS
Paymatrix – makes online rental payments more streamlined;
Authbase – a cyber security company;
Gayam Motor Works – an eco-friendly designer, manufacturer and seller of electric vehicles;
SpotDraft –  making contracts and invoicing an easy and air-tight process through a software layer integrated with artificial intelligence;
NicheAI – a deep learning platform with artificial intelligence components.

SURPRISE
The event managed to excite the community but also brought great news for the Global Conference. We secured the second Champion Jury member Jay Krishnan! Jay is a successful Serial Entrepreneur & investor with two successful exits in the US & India. He is also Senior Executive with 15+ years of startup & corporate B2B experience. Currently Jay is the CEO of T-Hub. We can't wait to get Jay to meet all of the startups at the Global Conference! You can also get in contact with Jay at the Global Conference by securing your ticket at http://bit.ly/2p2ErUn.
Contribution to this article by The Hindu.