On Thursday 22nd February, IF Technology and drinking water company, Dunea joined forces with Get in the Ring to discover new innovative solutions.
After hearing 11 startup pitches, it was decided Dutch family business H2O Technics had the best solution for preventing and killing bacteria in tap water without heating it and won a pilot contract with both Dunea and IF Technology.
H2O Technics BV, who are originally from Wieringerwerf, The Netherlands, came up with a solution that, according to the jury, is most likely to be successfully applied to consumers at home / at a drinking water production location.
33% of tap water in homes is heated before use. To prevent legionella, boilers are set to at least 60 degrees Celsius.
Ultimately, the water is used at much lower temperatures. "A waste of energy"says Dunea – drinking water company of a total of 1.3 million consumers in South Holland.
Director Wim Drossaert commented:
"Ensuring the safety of tap water is at the core our company. In the meantime, a sustainability ambition has been added. We want to save energy ourselves and generate it sustainably, but also help others when that is possible and logical. We hope that with this challenge an innovation has been set in motion, which our customers can benefit from for some time. After all, water use is made more sustainable when it is heated up less. If that is also safe, that's a win for public health, the environment and the wallet of customers. "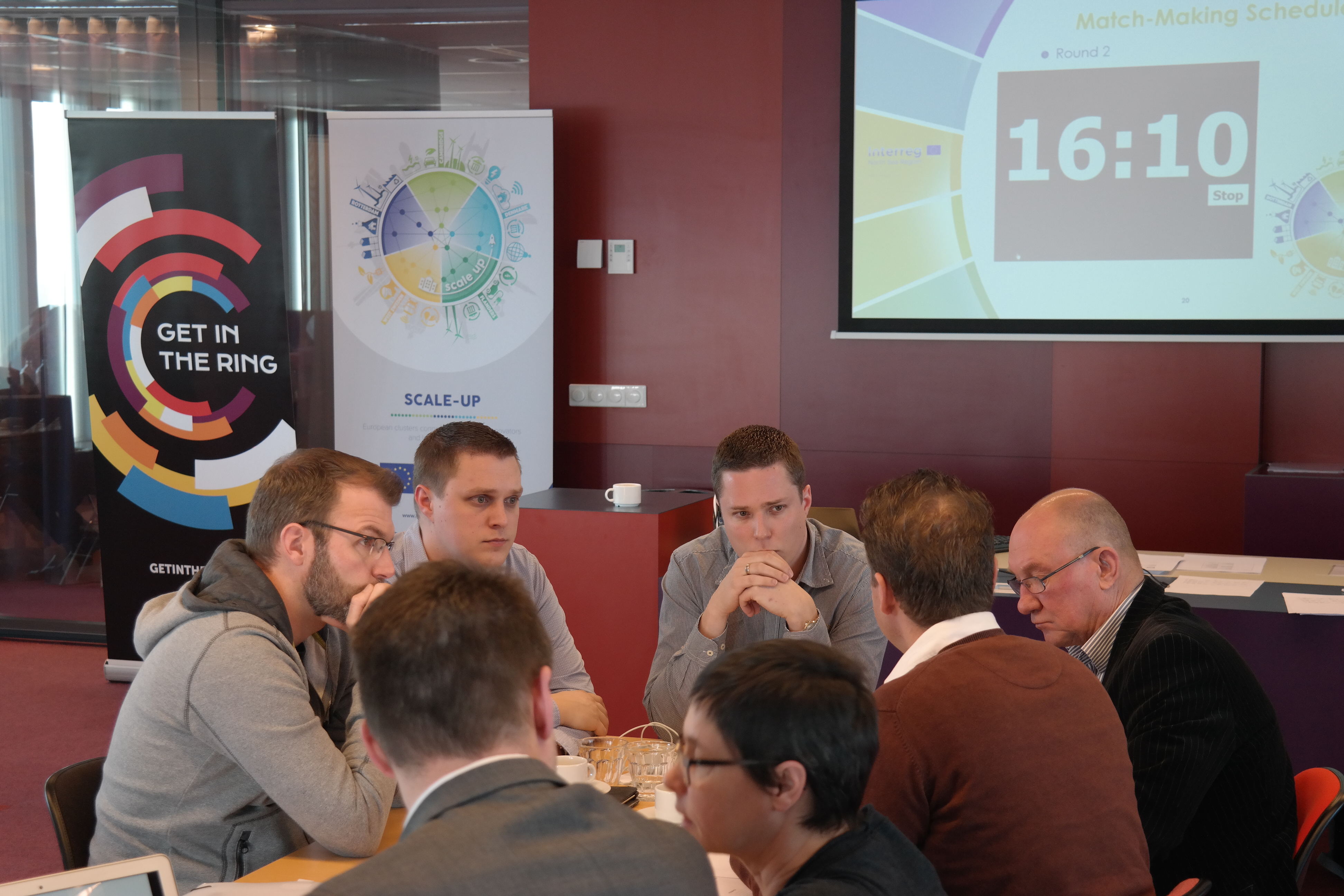 ONE STEP AT A TIME
Dunea found an ally in IF Technology, a consultancy firm from Arnhem that has been developing sustainable heat and cold solutions for almost 30 years. Barry Scholten, business developer energy and water: "We feel responsible for contributing to the sustainability of buildings and processes. We are working on practical and effective solutions for the socially desirable transition from fossil to sustainable energy sources. Our technologies are largely dependent on low temperature heating and we see the lowering of tap water temperatures as an opportunity for an acceleration of the transition to sustainable and natural gas-free solutions. The Get in the ring challenge for low-temperature tap water is a small first step, but can have major consequences for what our future energy landscape will look like. "
ACCURATE CLEANING VIBRATIONS
H2O Technics BV won the challenge with the relatively unknown nano cavitation technology: microscopic vibrations which could possibly eliminate legionella bacteria. "Truly an innovation where many application possibilities can still be discovered for" as the opinion of the jury sounded. That the installation is very low-maintenance and uses little energy, also scored. The technique is already being used in aquaculture and koi ponds.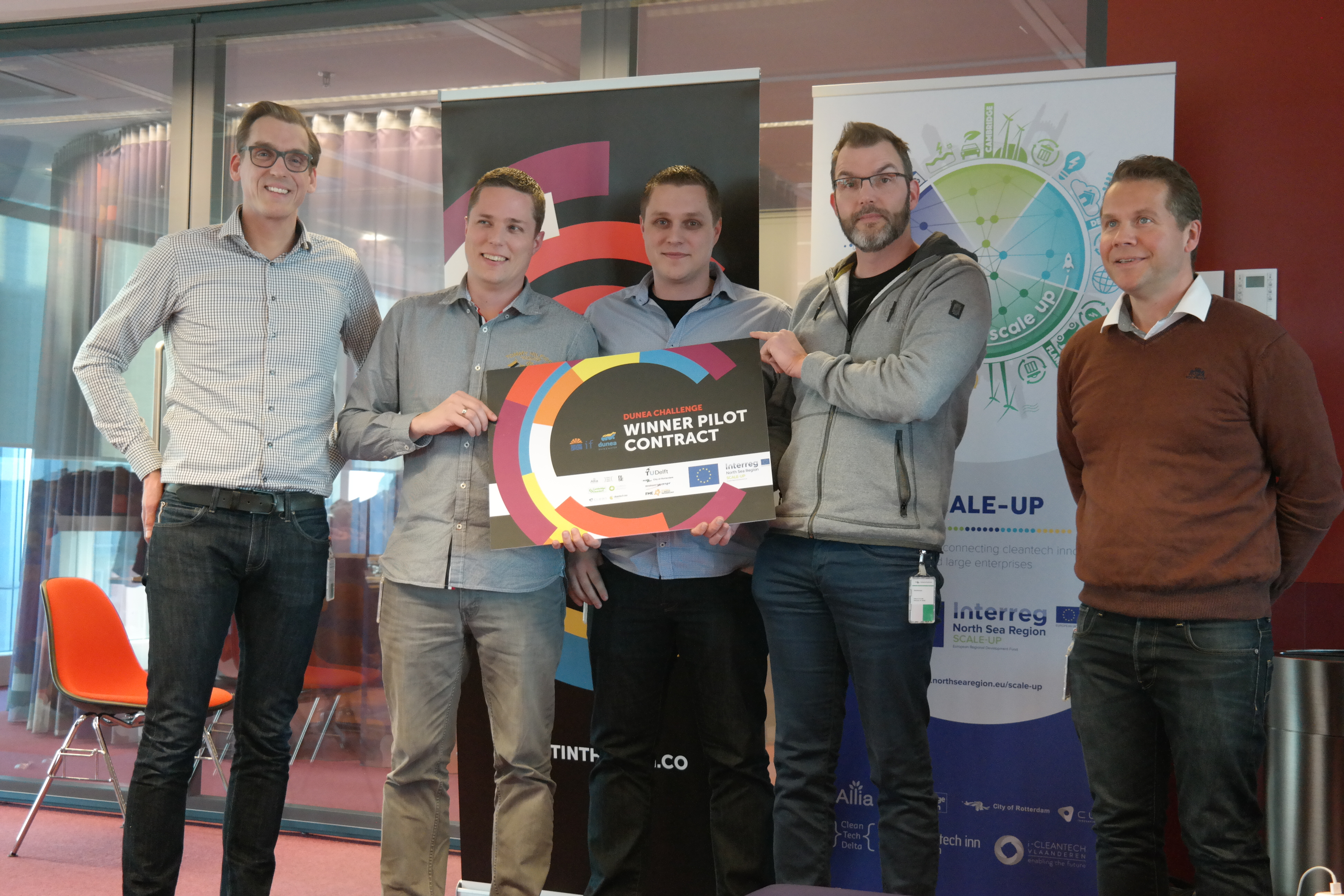 FIRST THE TECHNIQUE, THEN THE RULES
Get in the Ring is an international network of organizations active in more than 100 countries that work together to tackle challenges faster. They outsourced the challenge and received 60 many applications from startups all over the world. .
After a first selection,11 startups remained, who were invited to pitch in Rotterdam for a multidisciplinary jury.
"We always have one goal in mind: to facilitate meaningful, long-lasting collaborations. We now have a corporate partner who is dedicated to innovating and reducing Co2 emissions, and a startup with a solution that could potentially support in realizing this. Not to mention a fantastic opportunity for this startup to build and scale their business alongside a major player in the market. I'm excited to see what the future holds for this partnership!" Erwin Koenraads, Co-Founder of Get in the Ring said.
The startup solution will be explored further and developed into a pilot. If several pilot studies prove successful, the saving of energy can be achieved after the legal requirement of heating has been adjusted to 60 degrees.
Are you interested in working together with large companies to prove your solution and scale up in a case of success? Check out our other Challenges.
Tags:
h2otechnics