The high tech industry is everywhere. It shapes the digital transformation we are going through and defines the path for the entire market. Exploring the trends in this industry can give us valuable insights into what is coming next. That's why, during the Global Meetup 2019, the most promising startups in the sector will get together with investors, corporate innovators and key players in the industry to explore it in depth.
With its rapid development and constant change, the high tech industry also faces some challenges moving forward. A recent report points out that success is awarded to companies that can challenge existing business and operating model assumptions, and adapt to the new, fast-changing marketplace with transformative new business models.
Artificial intelligence, cloud-based services, customer and user experience, data, virtual, augmented and mixed reality, blockchain and the internet of things are not even close to reaching their peak. This industry is blooming.
For Betsy Lindsey, from HighTechXL, the leader of the High Tech Future Session, the sessions make a difference. "The one-on-one meetings and the connections make the real impact. Looking forward to meeting high tech teams!", she said. Check out some of the startups that will join the session.
1 – Incooling
The datacenter industry is changing rapidly due to the progress of AI. More computing power also means an increase in the amount of energy to fuel it. The amount of heat generated has exceeded the limits of traditional cooling solutions.
Incooling is boosting high-performance chips by using a high-pressure 2-phase cooling loop. By doing this, an optimal thermal environment is created for processors with a high heat density. Our solution will help server manufacturers to manage heat loads, since it creates an extremely fast, stable and energy efficient system.
2 – Aircision
High Precision Manufacturing continuously needs to be done on a smaller scale to get better performance that can meet the demand of tomorrow's industry. In no segment is this truer than the semiconductor industry. To produce high performing chips you have to operate on the smallest scale. Laser interferometer used to help align wafers. Dust or any other type of contamination within the optical light path will disrupt the measurement.
Their solution provides a new type of laser interferometer. Instead of a Gaussian beam, it has a unique structured laser beam that can match repeatability, is twice as accurate, robust and able to measure shifted and tilted objects.
3 – Hafnium Labs
Chemical R&D is a $150B industry and is fundamentally limited by slow and expensive lab tests. By providing easy and affordable access to the most accurate chemical predictions ever, Hafnium Labs wants to revolutionize R&D.
They have developed simulation software to bring state-of-the-art research in thermodynamics, physical properties and computational methods to industrial application. They are currently developing their first two products: Q-props, the world's most accurate predictions of physical properties for pure components and mixtures, and Epsilon, the world's best thermodynamic model for electrolytes that delivers reliable predictions for all simulation needs.
4 – Smart Inovation
Smart Inovation has developed Si Technology. It is patented in 147 countries and offers unique features that allow materials to be treated with innovative functions such as anti-bacterial, mosquito repellent, odor-control, an increase of structural rigidity, flame-retardant, diabetic foot prevention, and many others.
They are dedicated to the identification and development of innovative solutions in the field of Nanotechnology, with great potential of application to several industries, such as textiles, health, construction, paper, agriculture, veterinary and environment.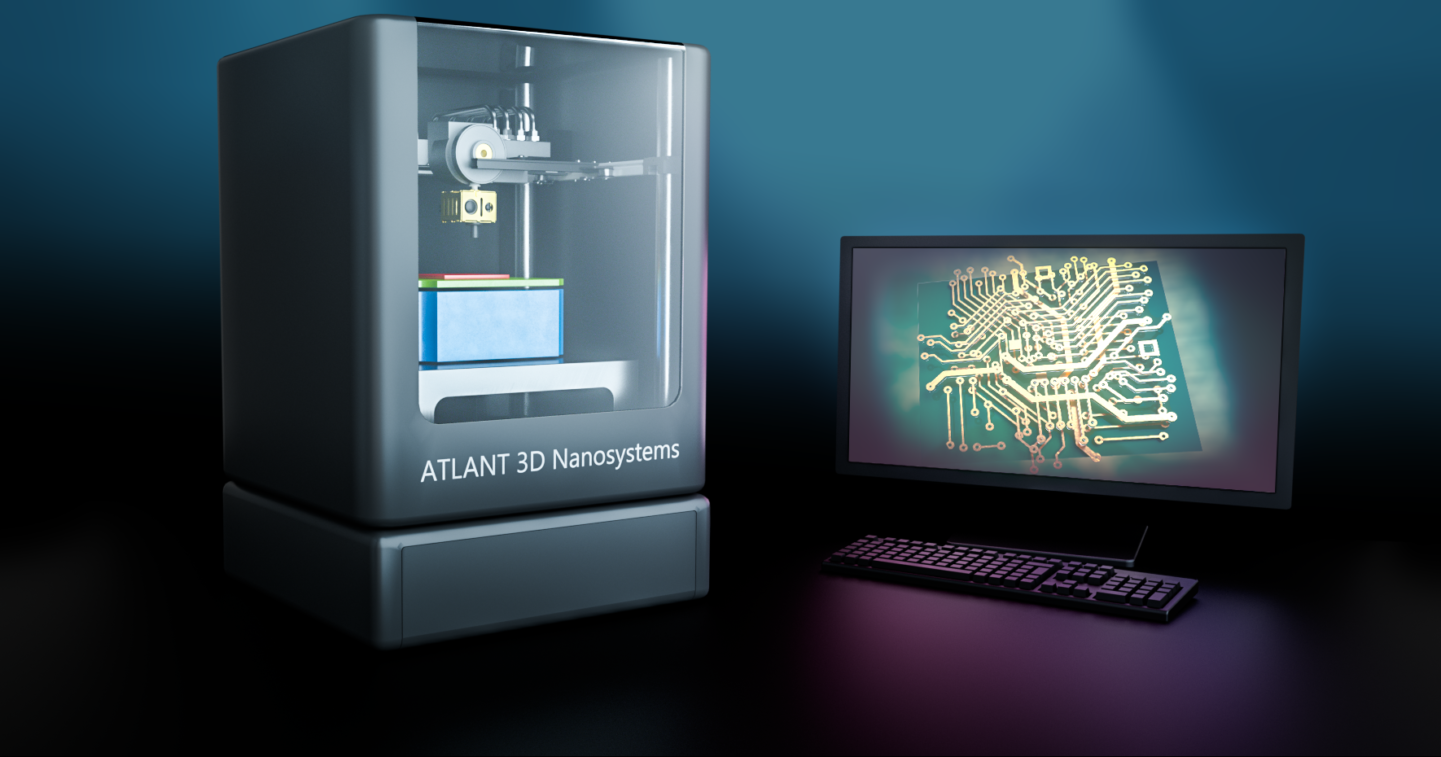 Atlant is developing a 3D material printer that reinvents the way micro and nanodevices are made. They want to help micro and nanochip companies and universities, engineers and scientists gain freedom, experiment without risks of investments and time, innovate for the good of humanity.
They combine several proven technologies, nanotechnology and 3D printing and have developed a unique solution that can rapidly accelerate prototyping for micro-/nanodevices and systems at a fraction of the current cost and time with previously impossible geometries.
6 – Plicca
Plicca is an AI-powered platform that helps users understand any written content in a matter of seconds. Using Deep Learning (DL) applied to Natural Language Processing (NLP), they are creating several algorithms that are able to execute tasks that until today were not within reach of the machines. These tools include automatic summaries, title suggestions, speech segmentation as well as conversational analysis.
Global Meetup 2019
The Global Meetup 2019 will bring together 150 startups from several different industries. Alongside 350 corporate innovators and investors, they will explore the future of these industries and create real business opportunities for everyone involved. Would you also like to be there? Check out the website.