If memes give any indication, Human Resources departments are not a favorite. "HR – working hard on exceeding your low expectations" is one of many that can be found online. The department is often pictured as dull, ineffective, and getting in the way of workers. Up until recently, research showed that HR departments lacked innovation, from 1995 to 2010, there was almost no change in the way they spent their time. But now, due a change in mindset and opening the doors to innovators, all of this may be about to change and HR can finally serve its true purpose – to make workers happy.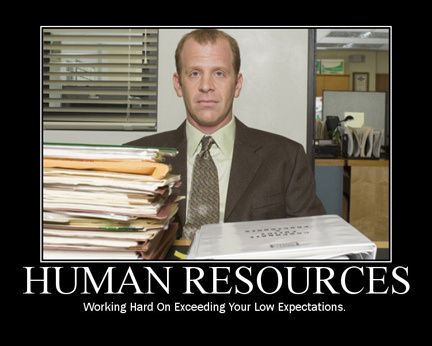 Big changes are coming HR's way, first of all, a shift in the main purpose of the department. From mostly being in charge of hiring and firing people, HR now works to enable, empower and engage the employees. It's not only about hiring new people, but unlocking the potential of the employees that are already there. HR is also being called forward to have a key position in the company, since they are the ones in charge of the people, it is only reasonable they have a seat at the table. They are also now incorporating technology into their daily activities, big data and analytics are becoming more and more a reliable way to provide a better employee experience.
The role of the Chief Human Resource Officer is also undergoing a major shift. Because of the major changes in the use of technology, professionals are now required to have a good understanding of statistics, but that is not even the biggest change. The philosophy of the position is being completely turned around. HR is now a strategic department that drives the success of organizations and gives managers the resources to empower their employees.
Disruptive innovations are one of the drivers of these changes. Here are some of the innovative solutions that could be part of your office in the next few years:
bob



Founded only 3 years ago, this startup's main goal is to attract and keep real talent. They do that by streamlining admin and improving employees' experiences with a smart mobile app, a personalised benefits store and inviting onboarding and survey tools. The rich real-time data in bob gives decision-makers valuable insights and helps employees feel more connected to the people they work with.
It's a personalized platform, filled with engagement tools and ways of connecting employees and employers. Their mission is to bring the human into Human Resources.
Healthy workers



Data can give you a lot of insight into the situation of a company and how to improve it. Healthy Workers aims to do exactly that. Their baseline and impact measurements provide insight into the work environment and the impact of the work environment on employee well-being.
They measure both the hard data and soft data of the work environment, and use data analysis to make productivity, stress, commitment, well-being and stressors in the workplace insightful. Based on their research, they give a tailor-made, data-driven, intervention advice, that is formulated in collaboration with workplace experts.
Zapiens



Ineffective communication is often a big problem inside companies, it can slow down productivity and create an overall unhealthy environment for workers. That's where Zapiens comes in, it is a knowledge management system that uses artificial intelligence, focused on connecting the knowledge inside companies. It serves to respond to employees' questions and also serves as a training/educational tool for the management of intra-company knowledge.
Glint



'A Major Step Closer to a World Where People Love Their Jobs'. This is Glint's slogan. They are a platform for people-driven organizations which gives employers visibility into the health of their organization and guides effective action. They believe in increasing employee engagement, developing people, and improving business results.
The Glint platform is built on a foundation of organizational science validated through deep research and customer experience. It delivers human-level insight. Their human-centered approach ensures that the power of the platform is delivered in a beautiful, meaningful interface.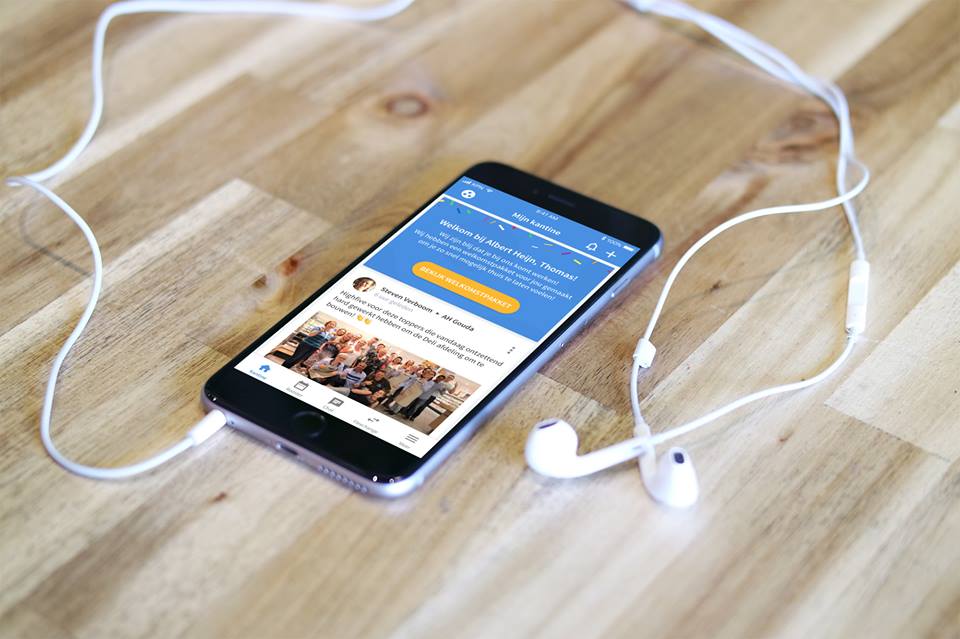 Offers an employee experience app for the retail and hospitality sectors. The aim of the app is to engage the front-line employees and make them feel connected with the company they work for. Flex-Appeals' customers can manage various aspects of their employee experience all through one platform. Either when it comes to fast and efficient communication with all front-line employees or (digitally) welcoming and onboarding new hires.
And if you have an innovation that can help create the future of integrated workforce management, join our Challenge.