The Global Startup Competition is a lot more than just a platform to help startups scale. It represents a chance to enable ecosystems, it unlocks the potential hidden in innovators all over the world and it also helps shape the future generation. In Korea, this November, 24 kids and teenagers participated in the Get in the Ring youth competition which inspired them to think outside of the box and come up with solutions to tackle world challenges.
"They have a lot of ideas and we want to give them the opportunity to spread out what they have in their minds", said Hyunju, manager of the Entrepreneurship Research Team in the Korea Entrepreneurship Foundation. Out of 88 applications, they picked the 24 kids that would participate in the Get in the Ring Youth Competition in Korea.
Their day started with some mentoring. The kids had lectures, workshops on how to pitch, learned about global entrepreneurship and listened to pitches from successful entrepreneurs. According to Hyunju, the aim was to inspire an entrepreneurial mindset. "I got lots of information and knowledge. Based on this experience, I will expand my new career and dream about my future startup", said 17-year old Dabin Lee.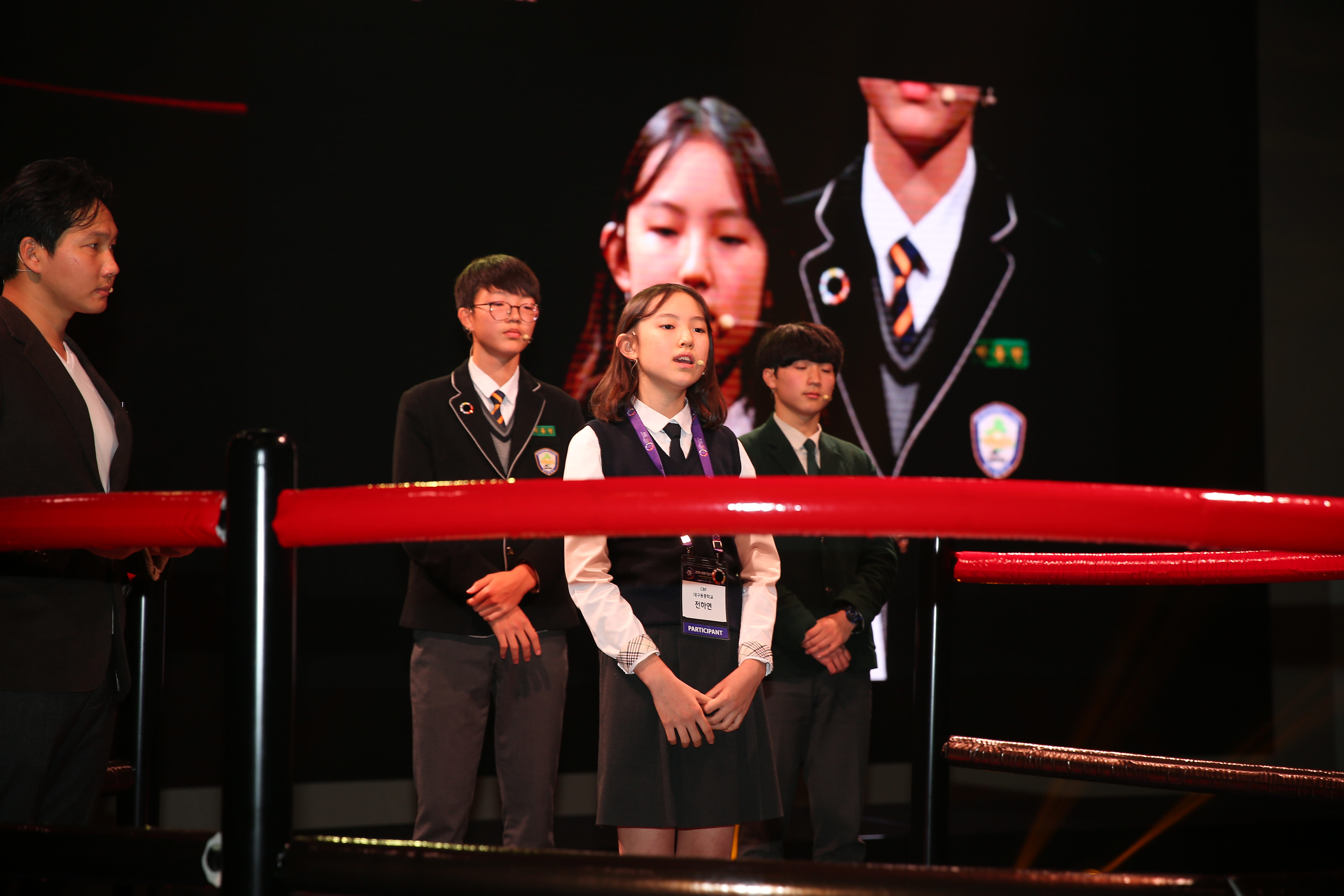 The pitching competition
After being mentored, the kids were divided into six groups of three and they had to come up with ideas to tackle global challenges related to sustainability, climate change and labour. Then they pitched in the ring and the two winning teams, one from middle school and one from high school, got tickets to the Global Camp in Indonesia. The second and third places got a prize in money.
Apart from the experience and the entrepreneurial mindset, it was important for the kids to enjoy themselves. "I had wonderful time in this competition and I cannot forget this challenge and my passion for this event", said Dabin Lee.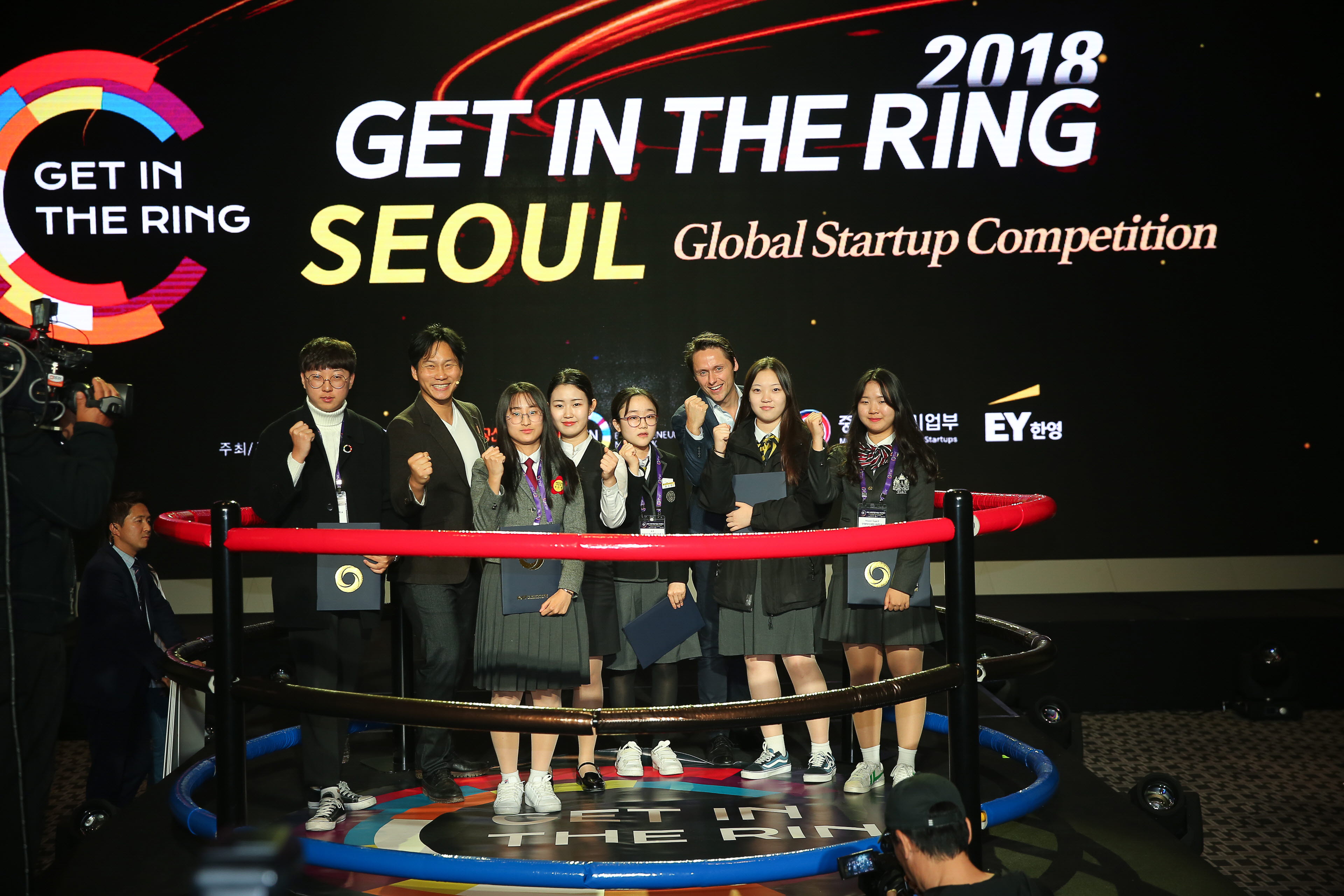 Future
For Hyunju, this competition provides kids with a great opportunity not only to express themselves, but also to think deeply about the world and how they can solve problems. Based on Dabin Lee's mindset, it seems like it paid off.
"I want to be a mentor for youth who want to take part in this program or other startup competition. As a mentor, I want to give youth the hope of success. Finally, I would like to do my best to contribute to this society to make a good environment for new business model and startup company", said Dabin Lee. Looks like our future is in good hands!
FIND OUT FIRST ABOUT OUR ANNOUNCEMENTS AND EVENTS
Be inspired by cutting edge technologies from all over the world and stay up to date with the latest opportunities for startups.
SUBSCRIBE TO OUR NEWSLETTER
Be a part of the competition
Innovators from all over the world are invited to apply for local events by clicking here. This year, for the first time, startups can also directly apply for the 10Mln funding opportunity. The winners of each local competition get a ticket to attend the Global Meetup, a 3-day meetup with 150 of the best startup companies globally, each year in a different location.
Tags:
GM19
,
Korea