Wouldn't it be great if you could wear your shirt for multiple days and in the end it still smells and looks fresh? That you can easily rinse off spills, while your shirt stays clean and dry? So did Kasper and Lotte, founders of LABRESH.
We expect a lot from our sportswear, outerwear and basically all other sorts of clothing, except for our normal, everyday wear. And why? We all live a busy life, and your clothes shouldn't hold you back.
"We created LABFRESH because we want to make clothes that are functional, sustainable and look great at the same time. Which is a combination we felt the industry was lacking."
On November 17th, Lotte Vink poured red wine on her co-founder's shirt on the Dutch stage of Get in the Ring, to prove that the cotton fibers block out even one of the worst stains.
A Kickstart
Kasper and Lotte are no new fish in fashion land, after they made an exit with their former startup Cloakroom. Wanting to fight fast fashion, Kasper and Lotte started researching different techniques in sportswear, outerwear, even hospital wear. Different, existing technologies were combined in the first sample of LABFRESH.
FIND OUT FIRST ABOUT OUR ANNOUNCEMENTS AND EVENTS
Be inspired by cutting edge technologies from all over the world and stay up to date with the latest opportunities for startups.
SUBSCRIBE TO OUR NEWSLETTER
Within a month (January 2017), LABFRESH became the most backed dutch fashion project in history on Kickstarter with €150K, which was the ultimate validation for the product. With a total of €200K in pre-orders, one of the biggest challenges started: production. Although the techniques are all existing, combining them in a new product proved to be difficult. However, after shipping the shirts to the 1500 initial customers, LABFRESH gained many happy and loyal customers, not to mention all personal feedback and notes.
"Being an entrepreneur for me is like running a marathon. It might not be nice every kilometer, when running out of money, or product setbacks. But you can decide on your own culture, direction, and that amazing feeling after… That's it for me." – Lotte Vink, Co-founder LABFRESH
The future is now
Currently LABFRESH' shirts are sold online and they're starting to focus on wholesale resellers, which generated 10 stores as customers so far. After closing its first investment round, LABFRESH is already preparing for its second round, which should generate €0.5M. The biggest goal? Change people's expectations for clothing. The fact that you don't have to change into a new shirt for your next meeting because of humidity or simply a stressful morning. But first, let's get break-even in the first quarter of 2018.
Do you want to connect to LABFRESH? Contact corrinke@gitr.co.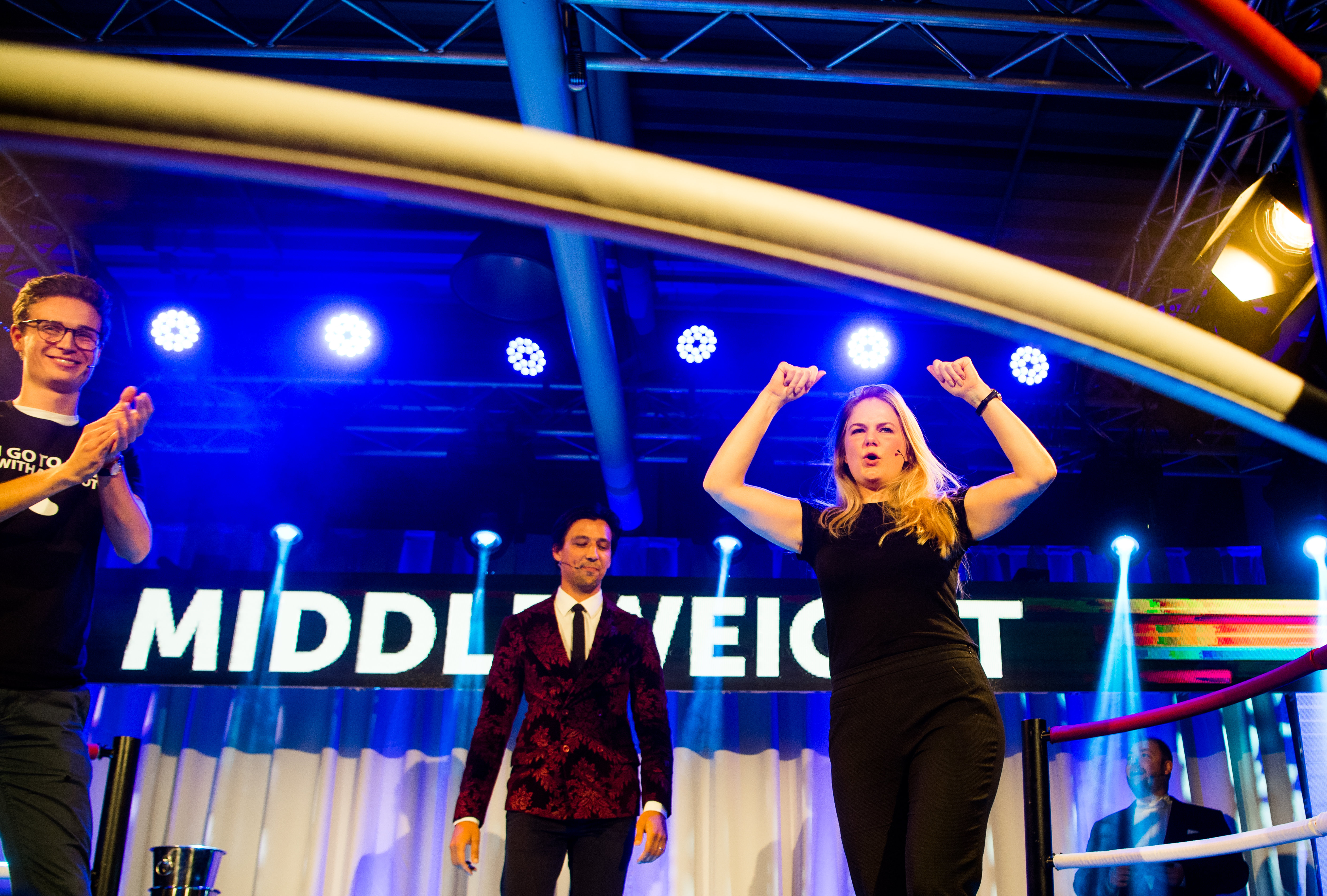 Get in The Ring, Rotterdam 16 november 2017. Foto Marco De Swart
Tags:
labfresh