On the 10th of February, the dancefloor and the boxing ring became one for Get in the Ring Bulgaria Angels. The event took place at club Gramophone in Sofia, Bulgaria and gathered visitors from the entrepreneurial sphere of the capital. Out of 45 applications, only the 6 best startups made it to the final stage to battle their ideas in front of the honorable jury members.
Sofia was rated one of the 10 top places to start a business across the world according to Forbes. This is why we were so anxious to see what the Bulgarian startup scene had to offer. During the day of the event,12 pre-selected startups had the opportunity to get training sessions from experts in the field. After the selection rounds, 6 finalists were announced to pitch in the ring later that night.
The finalists brought their best pitching skills to enchant the Champion jury members. Part of the panel were experts from the corporate and startup world: Diana Stefanova, VMware Bulgaria; Rumen Iliev, Launchub; Ivaylo Gospodinov, BlackPeak Capital; Hristos Mavrudis – Arceland Capital; Hristo Hristov, Netinfo; Belizar Marinov, Eleven; Dimitar Enchev, PostScriptum.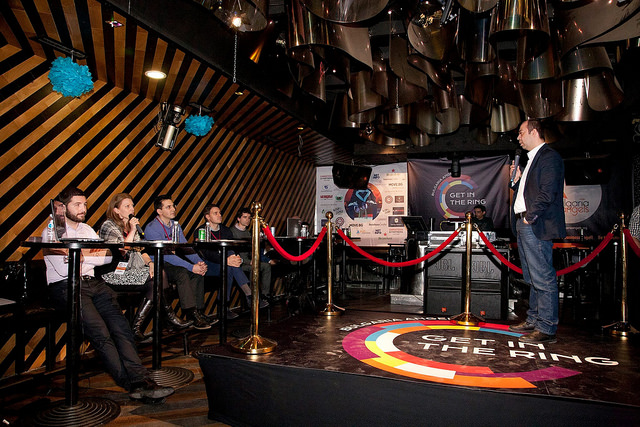 THE WINNER
The big winner of the night was Speedifly. The startup created a platform for spontaneous group travelling. Unlike most travel search engines Speedifly is giving you the cheapest airplane tickets from your location for the next 10 days based on your personal interests.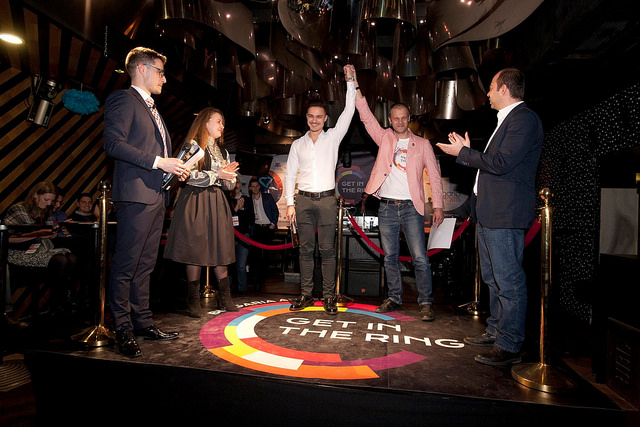 THE RUNNER-UPS
The event proved to be a gathering place for the most promising solutions on the Bulgarian startup scene! We would like to thank the organizers of the event Bulgarian association of business angels for this fantastic event!
SpeediFly will be part of our Global Conference from 17th to 19th of May in Singapore! Do you want to meet SpeediFly in person? Join the Global Conference at getinthering.co/globalconference
You can find more pictures from the event here.
Tags:
speedifly