Get to work. This sentence was written on a monument, in 1945, in post-war Rotterdam, to urge people to rebuild their city. However, it never crossed their minds to rebuild Rotterdam as it used to be. With the destruction of the city, also came a valuable opportunity: to build something completely new, modern, embracing innovation. This 'make it happen' mentality still persists and now, Rotterdam is open for business and wants to take it one step further. For 3 days, this city will become an international entrepreneurial hub, uniting businesses and innovators to solve industry challenges.
Innovation is a fundamental part of what constitutes Rotterdam. Its skyline already says it all, as it is so radically different from every other Dutch city. Not to mention their pioneer port and constant thrive to innovate by building, for instance, the first ever floating farm and the Dutch Windwheel, a sustainable icon and future landmark.

It comes as no surprise that Rotterdam was the city chosen to unlock the potential of young innovators ready to make an impact. Together with corporates partners, Rotterdam Unlocked will unite large businesses in the Netherlands with global innovators to solve industry challenges and make business happen. From today until the end of January, startups can apply for one of our many opportunities. During a 3-day event in February, these innovators will participate in business meetings, networking sessions and make deals.
The goals are quite simple. Rotterdam Unlocked wants to solve innovation challenges by matching scalable solutions to innovation needs. Also, set up collaborations between small and larger organizations through a structured process. And to leverage the community by increasing and strengthening the network.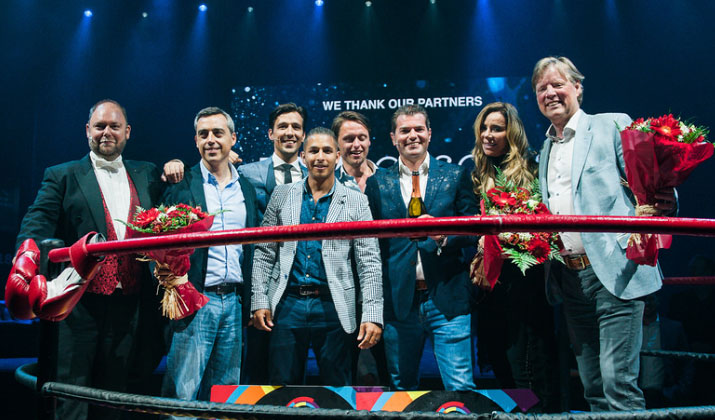 Saving energy
There is a lot of talk about the importance of saving energy, but why exactly is that an issue? First of all, energy is usually generated from the burning of coal, crude and other fossil fuels. Carbon dioxide is a byproduct of this method of power generation and one of the greenhouse gases responsible for the greenhouse effect.
The traditional methods of energy generation also have a negative impact on Earth's natural resources, ecosystem and fauna. The resources are becoming increasingly scarce and the activities related to the generation of energy often harm animals and ecosystems, such as mining, logging and material extraction.
All in all, saving energy and finding new ways to generate it is imperative for our planet. Strukton and Hellebreckers Technieken see this as an opportunity to improve their business and safeguard the planet. Strukton is a company that realises, maintains, develops and operates technical systems and buildings in the Netherlands. Hellebreckers provides technical services in the field of process installations and in-building installations. Together, they're looking for innovative solutions to save more energy in public buildings that are maintained under an energy performance & maintenance contract (EPC). The goal of these contracts is to make buildings more modern, energy-efficient and more comfortable.
They manage and maintain 7 swimming pools in Rotterdam and an office building and they need solutions in the following areas: heating and air cooling systems, water heating systems, smart maintenance of pipe systems, energy absorbing roofing and/or window technologies, insulation technology, lighting technology, blinds technology, (big) data solutions focussed on efficiency, sensor technology, building management systems and efficient cleaning or cleaning prevention systems.
Land subsidence
75% of the population of Europe gets drinking water from groundwater and that creates a big problem for the land. Subsidence happens when more water is extracted from the underground than its capacity of replenishing itself and it leads to the sinking of the ground. Other reasons can also lead to land subsidence, such as peat oxidation.
LTO Noord is the organization of and for agricultural entrepreneurs and they want to reduce soils subsidence by at least half by 2050 The challenge now is to fight the subsidence of peatlands, focusing on three mains areas: moist resistant crops, lightweight farming tools and other innovative technologies.
Many crops are not capable of handling the moist conditions of wetland cultivation in peatlands. To make this method of cultivation more attractive, more moist resistant crops need to be developed for example through genetic engineering. They also need lightweight farming tools, like A.I. powered agricultural robots. Over the years, the current machinery used to cultivate crops have gotten larger and heavier. These machines are too heavy for wetlands and will sink into the ground.
Making investment fun
Investing money can have many advantages. It can help grow profit, save for the future, start a business, among others. Unfortunately, investing is usually seen as something very complicated and difficult, particularly by women and the younger generation. Research has shown that, despite the fact that women seem to be much better at investing than men, they do it in average 40% less.
When it comes to millennials, they are quite good at saving money, 39% manage to save more than 10% of their salaries. However, 66% of people aged 18 to 29 say investing in the stock market is scary or intimidating, compared with 58% of those aged 40 to 54 and 57% of those 55 and older.
Aspiring to solve that problem, Robeco wants to make investment more fun, appealing, simple and can be done by anyone, regardless of their gender, age, or social economic situation. They are looking for solutions to gamify investment platforms, focusing on maintaining a low entry barrier and making disciplined investing fun and rewarding.
They also want solutions that focus on a community investment platform, where referral marketing tools are used to attract more users. And tools for specific customer groups, such as women and the younger generation.
Improving Government communication
Communication between citizens and the government is of utmost importance for both parties. Citizens often have questions, or need to arrange something and the government needs information to provide a good service for its citizens. However, many things can get in the way, lack of access to right information, dissatisfaction with the job and so on.
That's why the City of Rotterdam is looking for innovators who can help them improve citizen interaction. They need solution that can give the call agents easy access to the necessary and correct information. They are also looking for new possibilities to train and coach the call agents on communication skills, and give them new opportunities to progress and feel satisfied on their jobs.
If you're an innovator working with any of these solutions, join us at Rotterdam Unlocked!