The way we experience and manage money is developing fast. Over the past years, we have seen the rise of mobile banking, investment apps, and other alternative ways of managing our finances. 
One of the key takeaways from a recent report published by Business Insider was that technologies like AI and blockchain are moving from hype to reality. Banking institutions have also begun to understand that collaboration with innovators may be the best path to long-term growth. The challenge will be to establish an environment where collaboration can flourish and both sides can benefit.
FIND OUT FIRST ABOUT OUR ANNOUNCEMENTS AND EVENTS
Be inspired by cutting edge technologies from all over the world and stay up to date with the latest opportunities for startups.
SUBSCRIBE TO OUR NEWSLETTER
During the Global Meetup 2019, we will explore in depth where this industry is headed, in the Fintech Future Session, with the help of key industry players, startups and investors. To explore the future of fintech, we have invited Jan van der Windt and Maarten Zee, from EY. Jan says he is really looking forward to exploring this industry together with the startups and feeling the energy of entrepreneurship. 
"We want to help them in developing the ecosystems and be a linking pin for this environment. Next to that, we hope to add value based on our knowledge and help them with strategic and political issues as well as the day to day business", says Jan.
Check out some of the startups joining this session:
1 – Bankify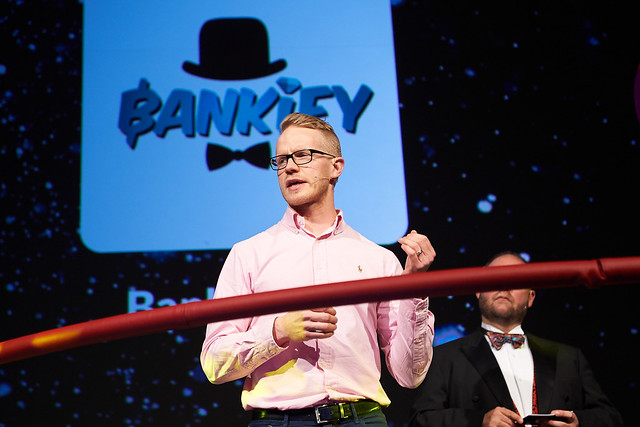 This is an extremely promising startup. They are the heavyweight winners of Get in the Ring Netherlands 2019, they won a pilot project with Robeco during Rotterdam Unlocked. Bankify provides a next-generation user experience to personal finance solutions. Their set of mobile application based microservices are tailored to the ever-evolving needs of the digital native younger segments.
"I believe that company values are what drive success on a daily basis. Now I am living my dream, building a unique company culture and helping young people make smarter financial choices every day", said founder Tero Lappalainen.
2 – Zuper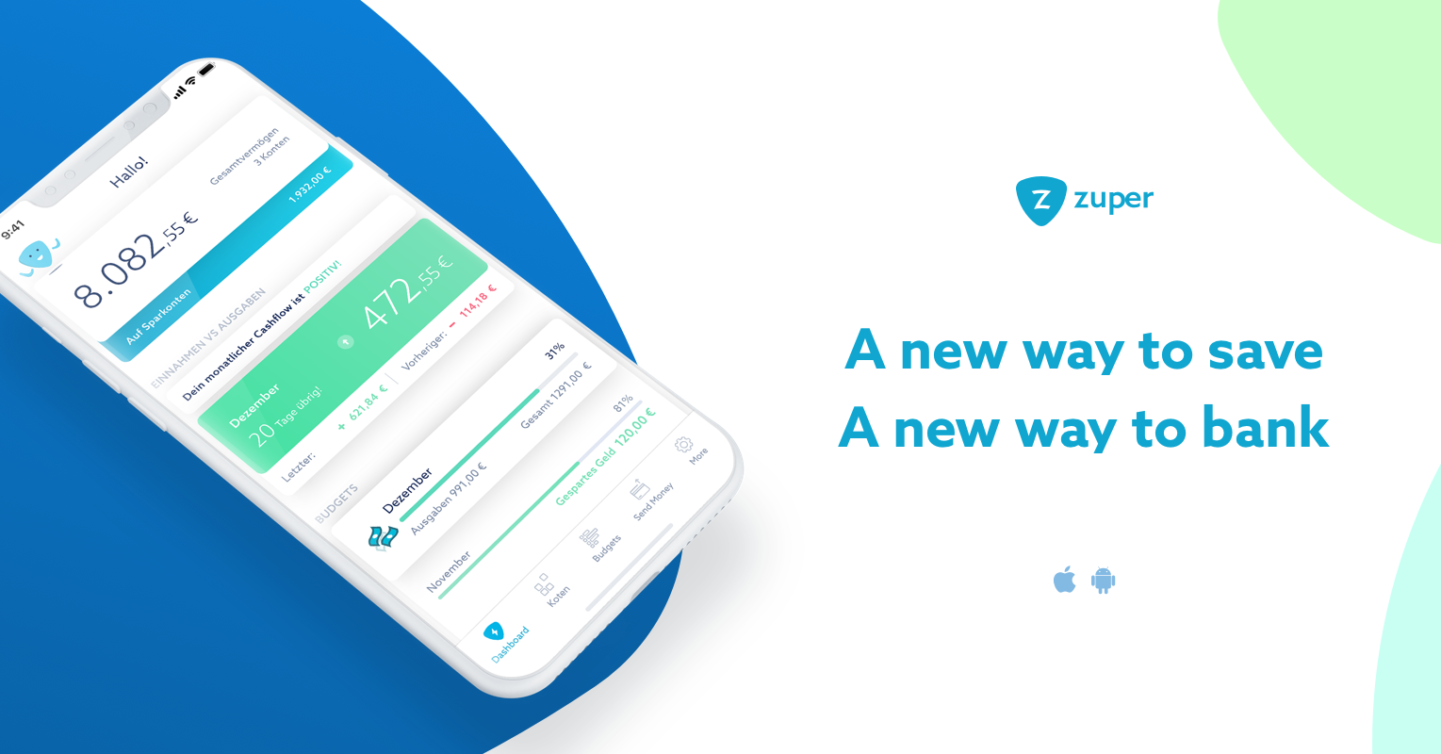 Zuper is an AI-driven mobile app that helps users do more with their money. Zuper gives people control and insights across bank accounts, helping them to manage their money with automatic budgeting, account control, and smart insights, all bundled into one convenient app.
Leveraging a partner network, machine learning, and findings from behavioral economics, Zuper aims to create a new kind of financial service to guide its users to better budgets, smarter savings, pre-approved loans and low-effort financial planning that's personalized for each person's needs.
3 – Finoa
They've developed a digital, smartphone-controlled solution for investors in Digital Assets. They solve blockchain-based asset security issues and provide users with an effective way of safeguarding assets. They are the world's first blockchain-ready core banking system.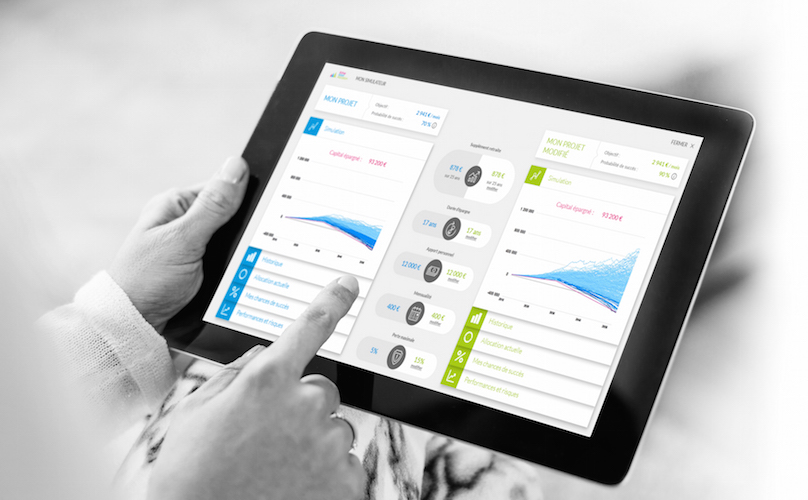 "We make algorithms…boring. But what people see it's either a digital platform or a great app that will help them make the financial future of their clients secure". This is what founder Adina Grigoriu said about her startup during her pitch at Get in the Ring BA06 in France. After winning the local competition, she will join the Global Meetup 2019.
Active Asset Allocation is an investment solution designer providing institutional investors, pension funds and asset managers with state-of-the-art asset allocation techniques based on risk management. By actively managing downside risk, Active Asset Allocation puts into practice a responsible approach to preserve the financial resources managed over the long term. It also provides them with an additional, unexploited source of alpha.
5 – Appjection
In the Netherlands, of 11M fines yearly, 2.5% are wrongful. These can now be appealed, from any device, in under two minutes. Appjection strongly believes all individuals should fully utilize their legal rights. Automating non-profitable, low-end legal aid, they aim to make this aid both accessible and beneficial. Currently they provide quality legal assistance at scale appealing to wrongful traffic and parking fines.
After uploading a photo of a fine, text recognition AI analyzes it and asks tailored multiple choice questions to determine whether an appeal will hold. If it does, they will bring it to court automatically, handling the entire case for the driver, relieving her from any legal burden. If the fine is just, they explain why and forgo appeal. All of this is free of charge, as the Dutch government will reward Appjection for every successful appeal.
6 – Fin4Green
The average retailer prints out 30 thousand receipts a year. Fin4Green believes there is no good reason for printed receipts. Their solution enables businesses to send receipts directly to their app. They claim this is the unavoidable future. It also allows clients to easily access their receipts and be more environmentally friendly at the same time.
7 – Jungle
Jungle was one of the winners of the 2019 Public Voting. They are a peer-to-peer point-of-sale financing startup that enables consumers to pay for their favorite purchases in easy monthly installments without a need for credit cards. This enables merchants to offer and process alternative term payments to increase sales and investors grow their money.
Coinscrap is a smartphone application that rounds up purchases made with card and automatically transfers the difference to a secure CASER savings product. Their belief is that saving can become an easy and simple task.
9 – Ub Technologies
Ub Technologies is building a new portfolio and risk analytics standard. Their platform delivers blazing performance, pinpoint accuracy and unprecedented turnaround times, improving the financial outcomes to banks. Their clients use their software to radically improve, accelerate and democratize their risk/return decision-making.
Being both bankers and techies, the mission of the founders is to decrease underinvestment by the financial industry in specific sectors as a result of unknowns. We help banks to improve the utilization of their capital and include uncertainty into their decision-making process. In doing so, we leverage established tech principles and a computer-optimized codebase. The bankers who use their platform – both technical and non-technical – get access to the analytics core via both cutting edge APIs and a user-friendly user interface.
Global Meetup 2019
The Global Meetup 2019 will bring together 150 startups from several different industries. Alongside 350 corporate innovators and investors, they will explore the future of these industries and create real business opportunities for everyone involved. Would you also like to be there? Check out the website.
Tags:
fintech
,
GM19