"Everywhere we encountered barriers in Czech, we see opportunities here. People in Rotterdam are not afraid to step into the unknown territory and support projects that were not feasible a few years back", Michal Chodak, Roboauto, who landed a pilot with KPN during Rotterdam Unlocked.
More than 20 nationalities came together in Rotterdam for a 3-day event designed to develop the ecosystem, make connections, and create real business opportunities for innovators. The idea to start this initiative came from the desire to show the world what this city has to offer. A vibrant international ecosystem, a 'make it happen' mentality, and corporates ready to fully embrace innovation and collaborate with startups.  
The vice-mayor of Rotterdam, Barbara Kathman, sees this as an opportunity to showcase their ecosystem to the world. For her, the new challenges that we are facing globally, such as climate change and globalization can only be solved using innovation.
"We need innovation to get into the next economy. We see an immediate impact of the event, several pilot projects and a lot of companies and innovative startups connected. I hope they're convinced about all the things Rotterdam has to offer and that a lot of international innovators will come here for business", she says.
Why Rotterdam
This city is known for its Make It Happen mentality, which is even Rotterdam's slogan. Not to mention that innovation is a big part of the city. Just by looking at its skyline and buildings, anyone can immediately see why Rotterdam would be the ideal city to fully embrace innovators.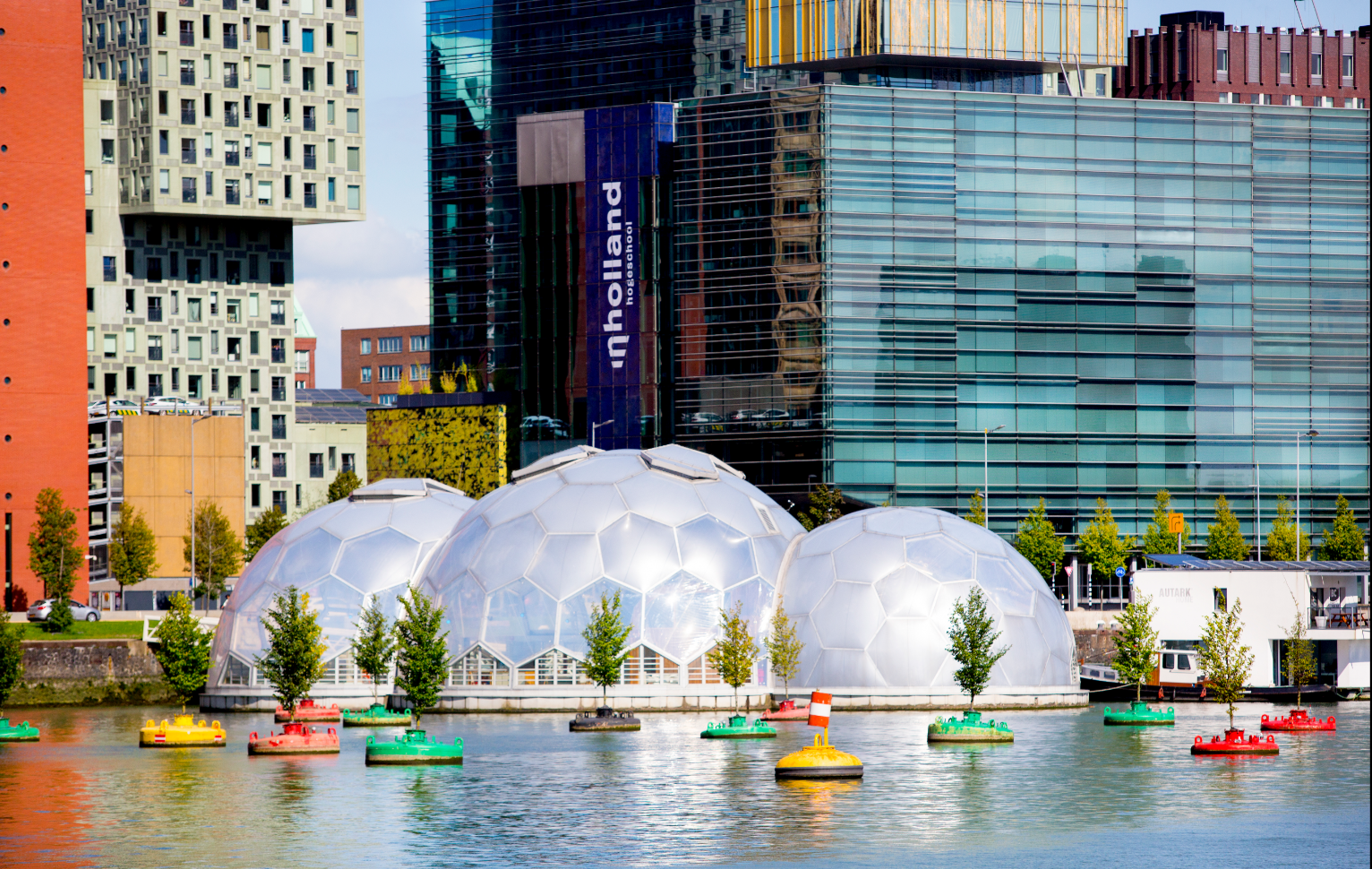 "This initiative suits the character of the city. It's about doing business. It's not about long meetings, theatre, but real challenges and solutions and bringing them together", explains Petra de Groene, director of Economics and Sustainability of the Municipality of Rotterdam.
What also attracts startups to Rotterdam is the fact that several corporate headquarters are located here. "Rotterdam is a big playground for corporates, together with the startups they can see and look for new solutions for a more sustainable future", says Dick Rensen, from Blue City, one of the supporters of the initiative.
There is also the fact that the Netherlands seems to be ahead of other countries when it comes to embracing innovative and sustainable technologies, which creates opportunities for startups. "The automotive industry is experiencing a revolution, it is changing rapidly. In this sector, the Netherlands is one of the first ones in the world, it's the first for infrastructure, and second for people's acceptance", says George Sopasakis, from Ximantis.
For Daniel Santos, from Zypho, the fact that the country is so energy aware is a big plus for him. "From our experience, the Netherlands is the country in Europe with more awareness in energy efficiency and Rotterdam could be a strategic point to place our startup and expand more in the Netherlands and in European countries", he says.
One on one sessions
During the first day of Rotterdam Unlocked, the startups were invited to go to Blue City, a hotspot for circular entrepreneurs in Rotterdam. There, they had lunch and participated in one on one sessions, workshops and a tour of Blue City.
There were four one on one sessions. Maarten Keesman and Wouter van Rooijen, from the Municipality of Rotterdam, talked to startups about the business and investment climate in Rotterdam. For those thinking of relocating to the city, Julia Oomens, business manager innovation at Rotterdam Partners, prepared a talk with everything they needed to know before moving.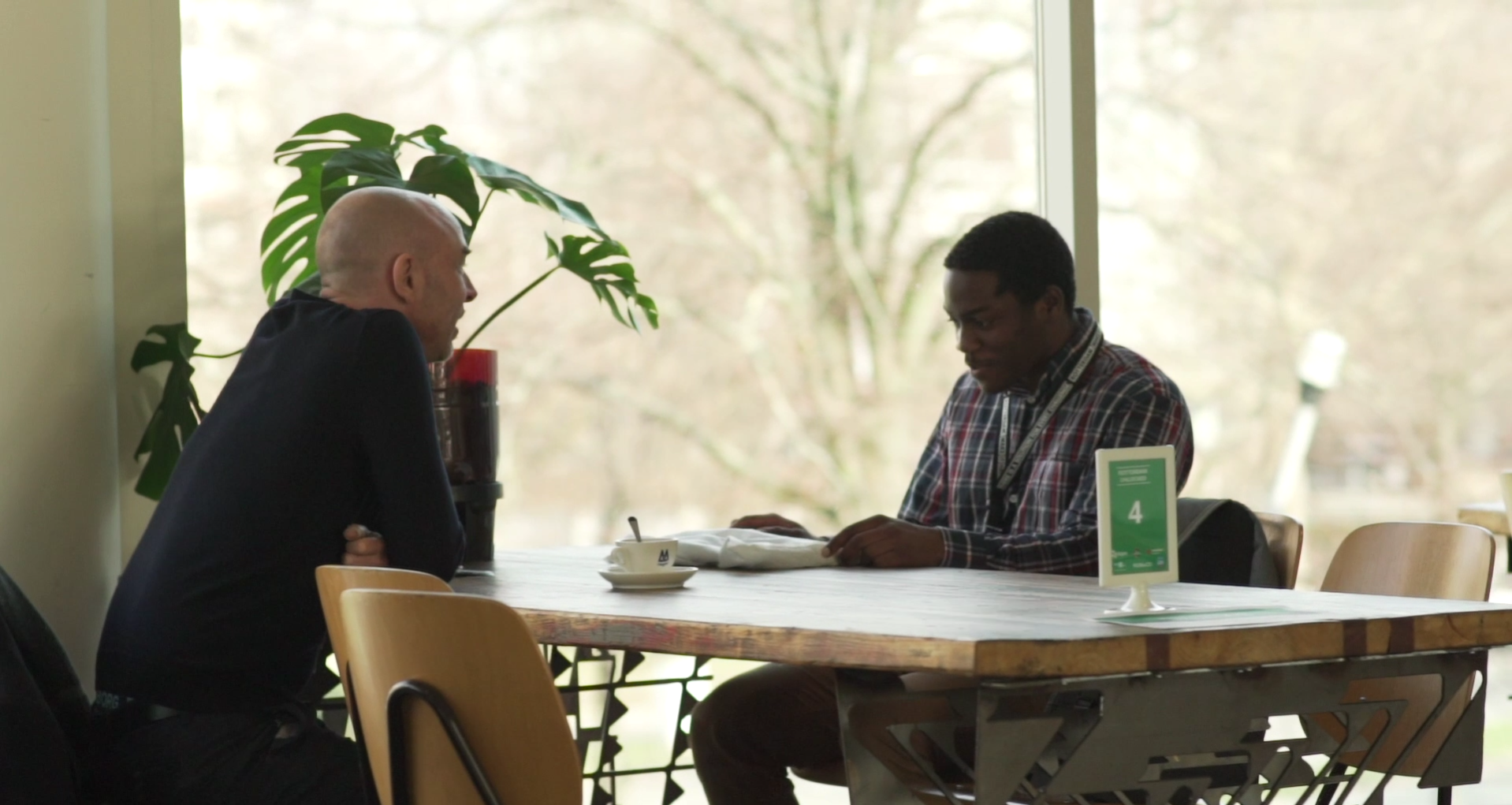 Innovators could also find out more about the support system for startups in Rotterdam by talking to Martin Luxembourg, from the Erasmus Centre of Entrepreneurship. They could also prepare for the meetings the next day with the help of Björn Dirkse, project lead at the municipality of Rotterdam and involved in the challenge.
Workshops
Alongside the one on one sessions, startups could also join workshops, which proved to be a very enriching opportunity. "Workshops were very important for us to know how to get more funding and find the right partners to develop our startup and our product", said Daniel Santos, from Zypho.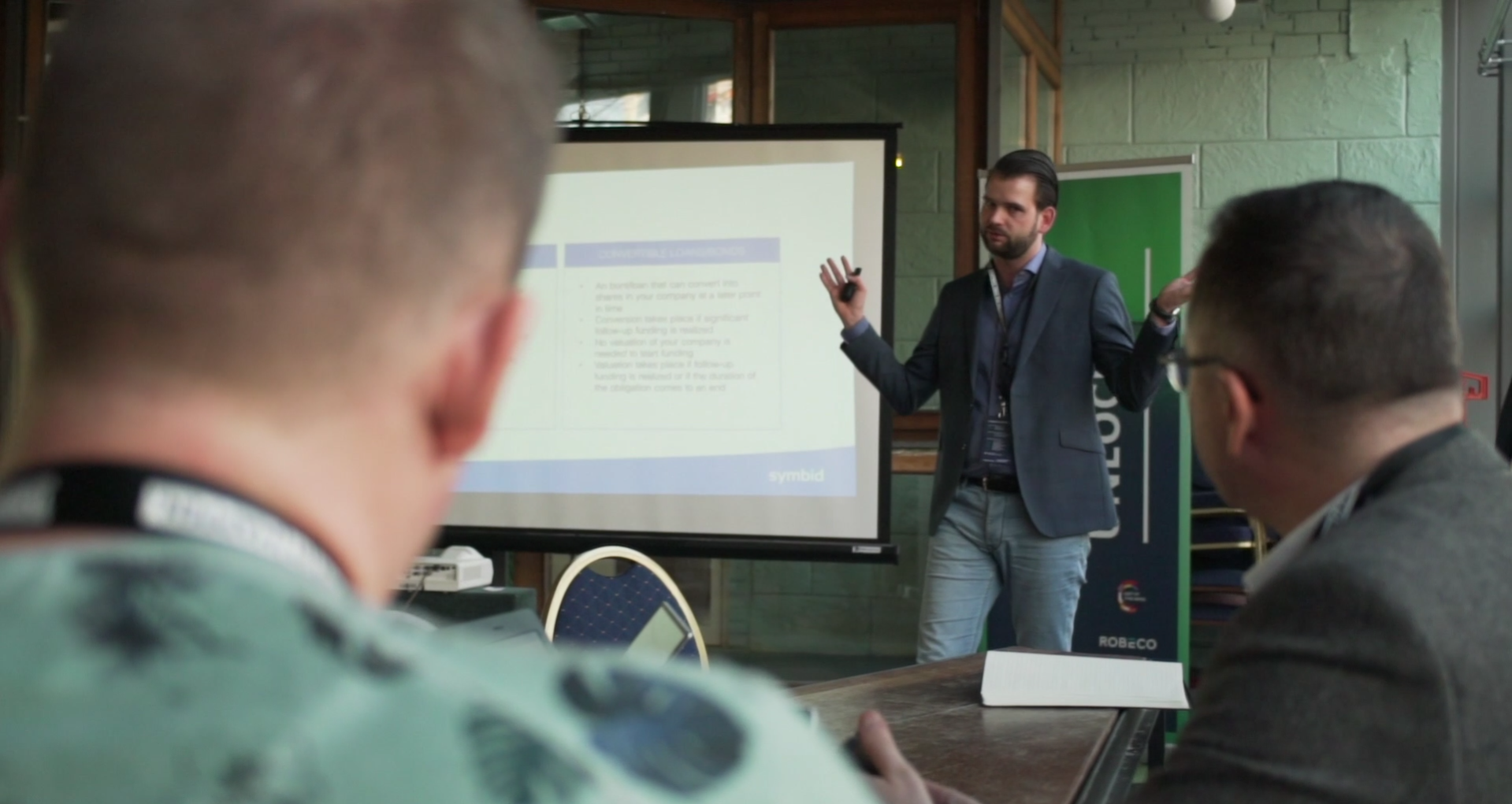 Three workshops were offered in the afternoon. Investor Pitch Deck Building, by Jesper Vieveen, Marketing Manager of Symbid, which helped startups build a killer pitch deck. Growth Funding, by Robbin Hoogstraten, Funding Specialist at Symbid, that gave valuable information on how to get more funding. And Corporate-Startup Collaborations, by Erwin Koenraads, Founder of Unknown Group. Erwin talked about how to prepare to collaborate with corporates, which expectations to have and what type of collaborations there are.
Pilot winner An Coppens, from Gamification Nation, described it as a fantastic experience. "The workshop gave valuable input and information, things I can actually work with. It was really interesting and well-researched. They gave great examples, we had the opportunity to ask a lot of questions", she said.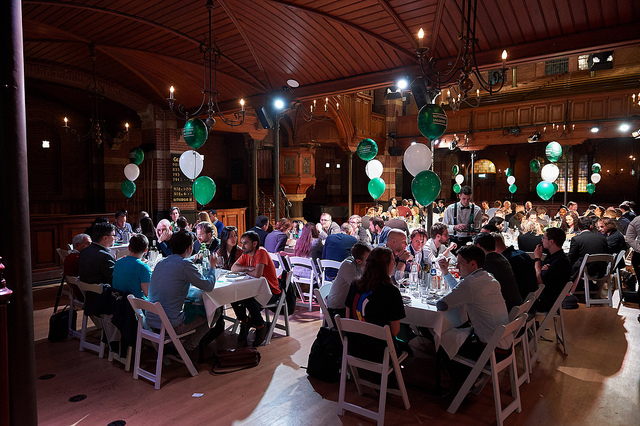 In the end of the day, startups, corporates and network partners were invited for the official opening dinner at Arminius. There, they had the opportunity to have informal talks about their possible collaborations and do a lot of networking.
Deal-making meetings
The most important day of the event is the deal-making day. Startups were connected to everyone they needed to know at the respective corporate and had business meetings with them regarding the potential pilot project.
For innovators, this is a particularly interesting moment to not only discuss the possible collaborations, but also to get feedback on their innovation. "I learned what I could change about my product or improve it, to see how it could fit into the needs of Strukton, and the Dutch market in general", explained Hugo Durou, from EHTech, who had a meeting with Strukton.
It is also a very relevant moment for the corporates because they get to talk to the startups and see not only if there is a solution fit but also a culture and business fit.
Isabella Young, from YADO-VR, who had a meeting with KPN, said she had been trying to contact the corporate for a very long time, unsuccessfully. "This is the first time I had a chance to have a fully in-depth talk with KPN and their departments. We know we can solve their problem, but how to talk to them? We want to collaborate and discuss. People were very open-minded and really wanted to open the doors to startups and Get in the Ring gave us a really great opportunity", she said.
In the end, it is all about talking, learning from each other and collaborating to find solutions that can tackle world challenges. "If I have to characterize with one word it's learning. For many startups to be able to talk with many people from a company like Strukton would take months, and we have it in one day! Learning, learning, learning!", said Daniel Santos, from Zypho.
Pilot winners
Of course, the event would not have been a success if startups did not come out of it with a pilot project. Rotterdam Unlocked wanted to create real business opportunities for innovators and remove barriers to make a positive impact and tackle world challenges. Six startups landed pilot projects with our innovation partners, Strukton, KPN, LTO Noord, Robeco and the Municipality of Rotterdam.
In the last day of Rotterdam Unlocked, startups could participate in an innovation tour and visit several entrepreneurial hotspots in the city. For the grand finale, during Get in the Ring Netherlands 2019, the corporate partners announced the pilot winners on stage.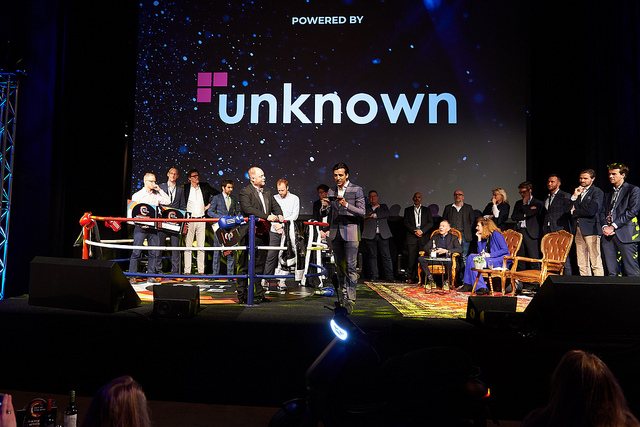 "When we flew in, we didn't know what to expect. We wanted to know what an expert from KPN thought about our project and we were positively surprised they have the same vision and expectations for the future. This is what we wanted. And the fact that we won was just the cherry on the cake", said Michal Chodak.