Automated and connected vehicles are all the buzz nowadays. The Dutch national government aims to take the lead in these developments and prepare the Netherlands for their implementation. The country is ideal for this because of its leading corporates and top testing facilities, such as the one on the Automotive Campus in Helmond. We scouted all over the world for startup solutions that can collaborate with KPN in taking the next step in connected driving.
Eleven startups decided they were up for a big challenge: bringing connected and automated driving to the market. But how can they do that? Self-driving cars, mapping technologies, artificial intelligence, data analysis and much more.
They are soon meeting with KPN, to decide which one(s) has the best solution for KPN's challenges. KPN was looking for motivated innovators who could validate their solutions in their 5G testing lab. This lab has been opened within the Concorda project, a European sponsored mission to improve traffic flow and safety on the road. And after weeks of scouting, we came up with eleven solutions to their problem.
During Rotterdam Unlocked, a 3-day event dedicated to unlocking the potential of startups and bringing innovation to the city, the eleven selected innovators will participate in several activities. One on one sessions, workshops, and, most importantly, deal-making meeting with the corporates. On the 20th of February, the final day, we will announce the successful collaborations.
Below, check out the innovators that are shaping the way we drive.
Roboauto (Czech Republic)
Roboauto has developed the first self-driving car in the Czech Republic. Their technology includes object and lane detection. But they also use deep neural networks to improve self-driving capabilities of Roboauto. Every single drive or simulation helps teach their neural networks and develop even more to predict any situation which can occur on the road.
GeoSignum (Netherlands)
GeoSignum develops technologies to automatically model and extracts geographical objects and information from 3D laser datasets captured from various platforms. With the technologies developed by GeoSignum, an entire city or hundreds of kilometers of highway/railway objects can be extracted, analyzed and mapped in a fully automated manner.
iSenses OÜ (Estonia)
iSenses OÜ is an intelligent machine vision company that provides products and solutions to enable autonomy. Their software can automatically detect, for example, sudden pedestrian crossing in the lane of the vehicle from the driver's field of view, even during night time, with rain or fog. Their solution provides real time event analysis with situational awareness and actionable intelligence.
FIND OUT FIRST ABOUT OUR ANNOUNCEMENTS AND EVENTS
Be inspired by cutting edge technologies from all over the world and stay up to date with the latest opportunities for startups.
SUBSCRIBE TO OUR NEWSLETTER
OptOSS AI (Netherlands)
OptOSS AI is a data analytics platform that analyzes data streams in real time. They help companies in the telecommunications domains to rapidly extract business-critical insights from thousands of data sources, allowing them to make the right decisions on time. It can detect early signs of trouble, and know the health of an entire IT infrastructure.
Valerann (United Kingdom)
Valerann is a data provider who wants to accelerate the revolution of the intelligent transportation industry through their technology, "Smart Road".  It is a wireless, sensory, IoT system that provides real-time, high resolution information about everything that takes place on the road. This information is used to detect risks, prevent accidents, optimize intersections, automate traffic control centres, and support connected & autonomous vehicles. The Valerann system transforms the road into a stable base for a complete, smart transportation eco-system.
Thea Technologies (Singapore)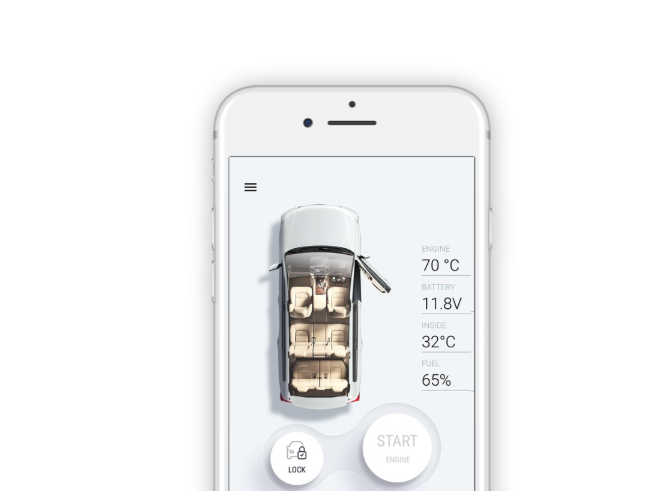 Thea Technologies is a connected vehicle product, their aim is to make vehicles open and compatible to any kind of services or applications. They offer hardware, software and services. Their hardware includes car alarms, telematic units and remote vehicle management. And their API software is available for integration in any consumer or enterprise software.
Monal (Netherlands)
This startup's goal is to achieve better urban mobility, so that they can do their part in making cities cleaner and more reachable. They want to do that by changing the behaviour of the traveler by providing him with more and better mobility options. Monal has developed a patented Location Based Transactions Platform that helps Service Operators manage their capacity, and combines them for the traveler into one single optimized journey.
Progin Technologies (Turkey)
Progin Technologies is  developing driver assistance and partially autonomous driving systems. Their main product is a radar based collision warning solution combined with map assisted lane departure warning. This solution warns the driver against impending traffic accident risks and also sends risk and violation info to the cloud for driving performance control. Combining radar sensing and industry standard vehicle to vehicle communications, Progin has also developed cooperative and synchronized driving solutions which decreases fuel consumption by %10-13, reduces accident risks and exhausts emission levels
Ximantis (Sweden)
This startup combines machine learning and their Patented Stochastic Model dynamics, to offer real time analytics and predictions which improve the commute of people and cargo, traffic management, safety and quality of life. Ximatis' mission is to provide traffic solutions to reduce individual and societal congestion waste, conserving energy, time and capital while enabling customers to operate on a more enviromentally responsible platform.
InnoSenT GbmH (Germany)
InnoSenT is a traffic monitoring radar manufacturer. Since 1999, they have been developing and producing high-quality radar sensors. Alongside clever, industrial radar applications, the future-oriented company develops driver assistance systems for the automotive sector.
XenomatiX (Belgium)
XenomatiX claims to be the first company to offer true solid state LiDAR solutions for advanced driver assistance systems (ADAS) and autonomous driving (AD) applications. They design and build products and software that enable 3D digitization and understanding of a vehicle's surroundings in real-time.
Yado-VR (Netherlands)
Yado-VR captures reality through automated LIDAR (Light Detection And Ranging ) data processing. Their solutions give unprecedented processing speed, great accuracy (less 5-10 cm) and enormous detail for any object such as traffic signs, lightpoles, trees, roofs and any other object after trained by our solution.
WayCare (United States)
Waycare optimizes city traffic management by harnessing vast amounts of in-vehicle data and legacy systems for predictive insights. Leveraging machine learning and AI, Waycare synthesizes all data sets and provides actionable real-time insights and forward-looking alerts to identify near-term dangerous roads. Ultimately, Waycare enables cities to take full control of their roads and directly communicate with vehicles and unlocking the potential for actionable cross-collaboration between agencies to impact incident management and traffic flow optimization positively.
Check out the Challenges with Robeco, Strukton, Municipality of Rotterdam and LTO Noord.
Which startup do you believe is the best match for KPN?